Choose >
Delivery >
Order >
Enjoy!
Your Snacks
Surprise me!

-

Surprise me!

-

Surprise me!

-

Surprise me!

-

Surprise me!

-
Box Size
5
Snacks
10
Snacks
20
Snacks
Your Order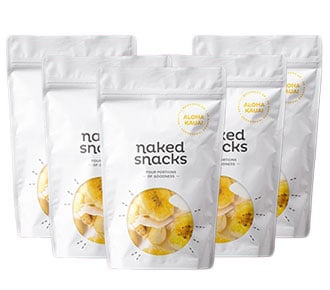 5 Snack Box
5 large 130g bags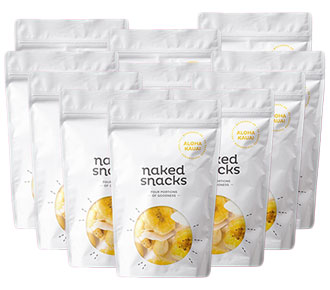 10 Snack Box
10 large 130g bags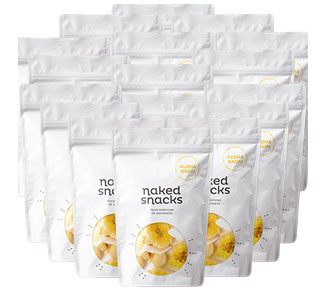 20 Snack Box
20 large 130g bags
Tax:
Included on all orders
Shipping:
Always free for 10 & 20
Delivery:
Every 2 weeks
Once a month
Every 2 months
About this snack:
Take your morning break to the next level. Ditch the high-calorie baked goods from the coffee shop and spend it with your Morning Bestie instead. The roasted edamame beans in this snack are low calorie and a great source of dietary fibre, while the antioxidants from the dried cranberries help keep your body running smoothly. The best part of course, the delicious 70%+ dark chocolate is linked to 40+ health benefits. See ya later oily muffins!
Ingredients:
Sugars (dried cranberries (cranberries, cane sugar, sunflower oil), 70% dark chocolate buttons (sugar, soy lecithin, natural vanilla flavour)), Roasted edamame beans
Nutrition Facts
Valeur Nutritive

Per 28g. 130g in this bag

Morning Bestie

Amount
% Daily Value
Teneur
% valeur quotidienne
Calories / Calories 120
Fats / Lipides 4 g
5 %
Saturated / satures 1.5 g
8 %
+ Trans / trans 0 g
Carbohydrate / Glucides 16 g
Fibre / Fibres 2 g
7 %
Sugars / Sucres 9 g
9 %
Protein / Proteines 4 g
Cholesterol / Cholesterol 0 mg
Sodium / Sodium 1 mg
0 %
Potassium 40 mg
1 %
Calcium / Calcium 10 mg
1 %
Iron / Fer 0.75 mg
4 %
Vitamin A / Vitamine A 10 mcg
1 %
Vitamin C / Vitamine C 0 mg
0 %