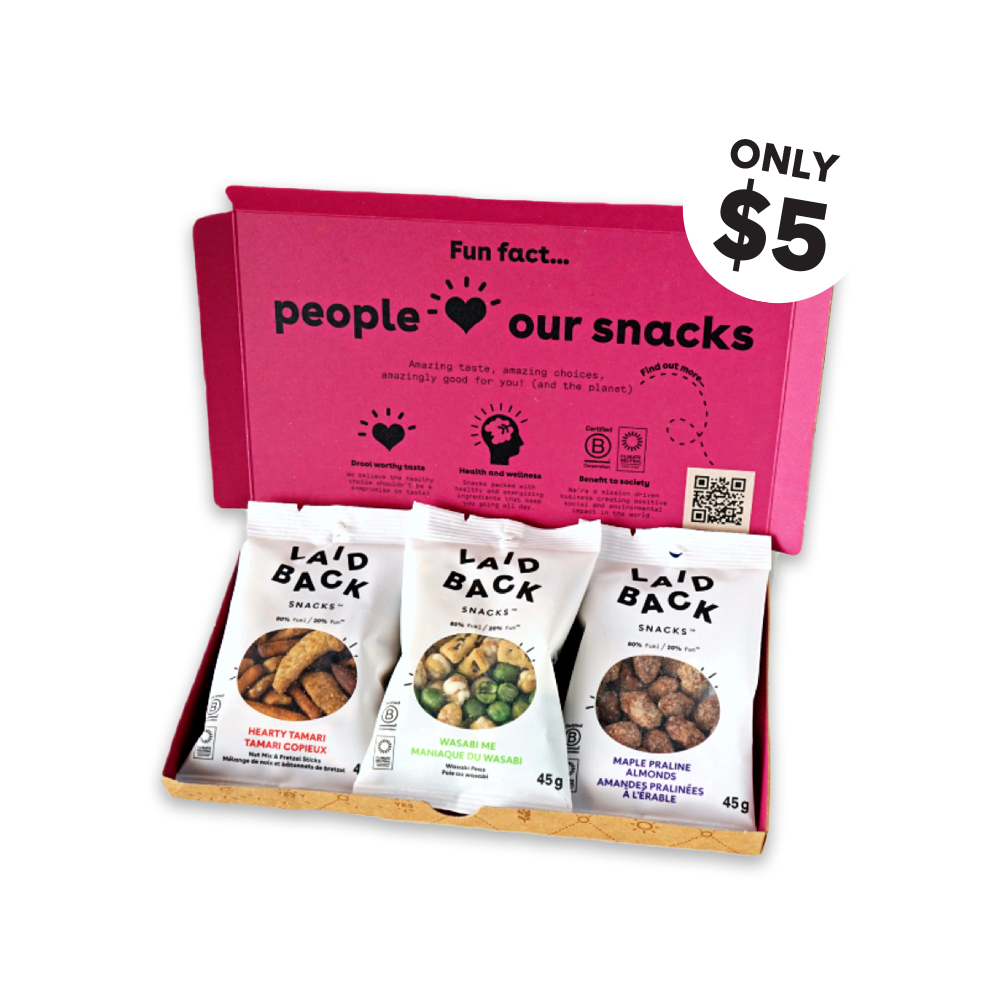 Sample the goods.
Looking to try before you sign-up? Try a box of three best sellers and only pay shipping and handling.
Lets get started...
Make your selections below and we'll take care of the rest. Boom, done!
Snacks
PRICE
Order Summary
Tax:
Estimated at checkout
Only pay shipping and handling
Delivery:
Sample Box
Single Box
Monthly every 3 months
FAQs
Three of our top five best selling snacks. It's a surprise, everyone loves surprises.
We ship sample boxes on the 15th and 30th of each month. Your tasty treats will arrive soon after whichever cutoff date applies to your order.
Looking for a little more control over your snack-life? The subscription service allows you to pick your exact snacks. Yum!