Snack Relaxed
At Laid Back Snacks, our vision is to create a more relaxed world, one snack at a time. We are determined to use our business as a force of good and make an impact through our actions. With each snack we hold ourselves accountable to conscious decisions at every stage of our operation.
We are proud of our achievements to date, from sourcing local ingredients, investing in recyclable packaging and offsetting our emissions by becoming Climate Neutral Certified. We want our customers to feel great about choosing our company for their snacks and hope to inspire others as we work towards a bright (and tasty) future.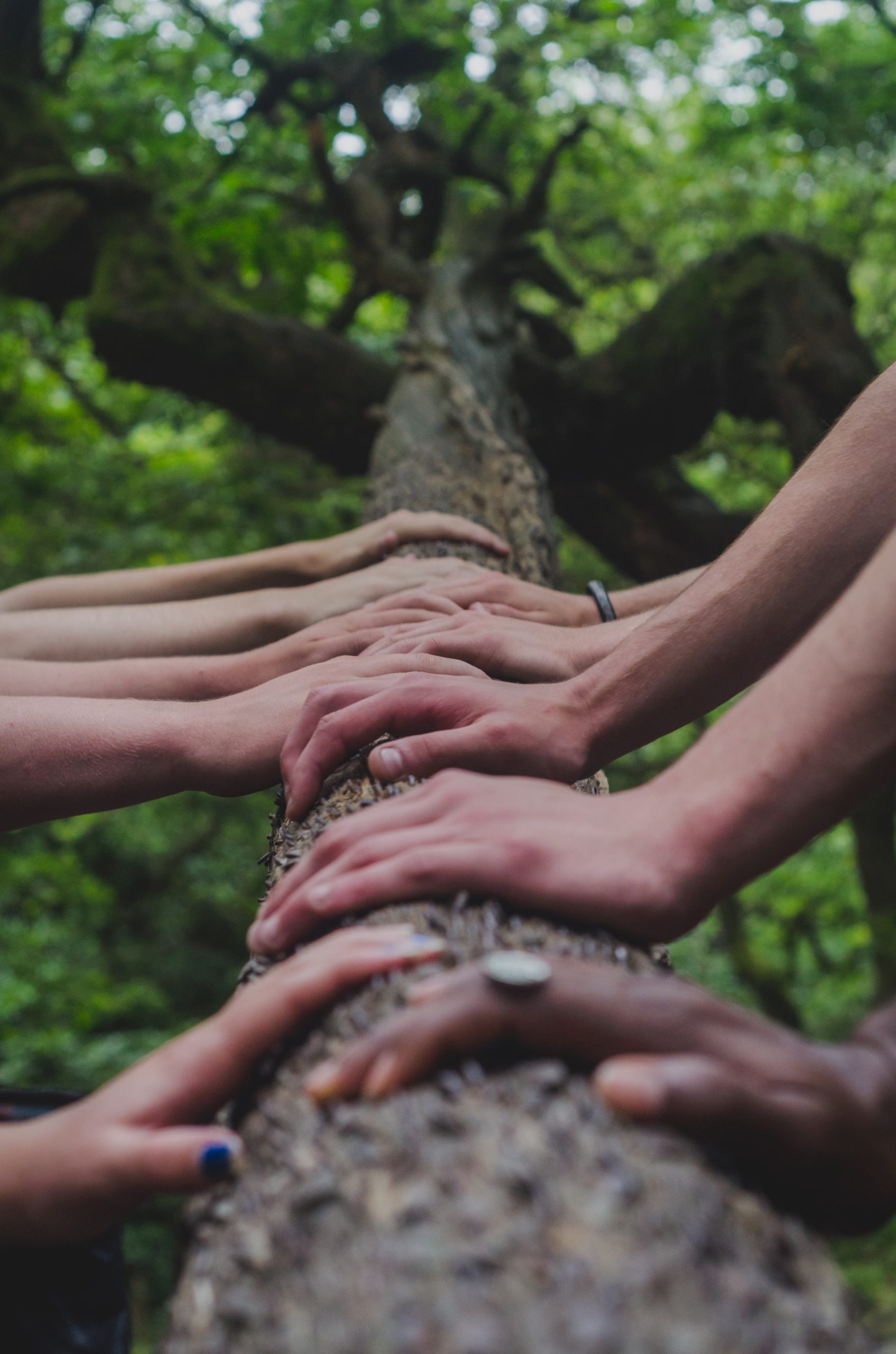 Community
We see people first, inside or outside the company

Giving back has been at the core of our business since we were founded. Since day one we have partnered with The Breakfast Club of Canada to donate a snack for every snack box sold to help feed kids in need. In 2021 we expanded our community contributions to partner with the West Coast Kids Cancer Foundation, stocking the oncology clinic at the BC Children's Hospital. As a family run business we have a soft spot for organizations that support families in need.
Planet
Honest and open snacking
The details are important at Laid Back Snacks and when it comes to sustainability, we want to reduce waste at every step. Instead of just shipping snacks in a box, we made sure the quality of our boxes and snack pouches can be recycled or repurposed. As a BC based business operating in Vancouver, keeping our ingredients and labour local is our way of celebrating our Canadian roots and reducing our carbon footprint.
1. Snack boxes
Our boxes are made of 100% recyclable material and FSC-certified. Also, it's a great storage box 😉

Discover how to upcycle your Laid Back Snack box.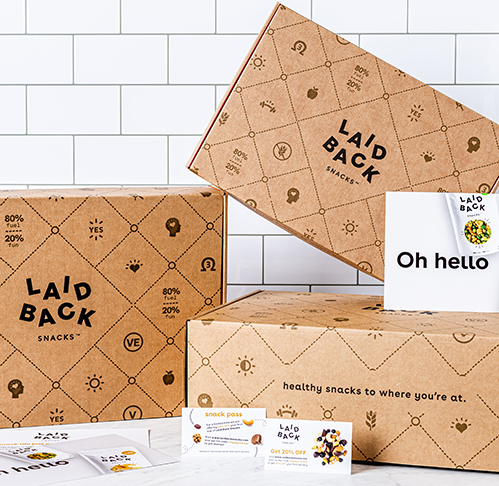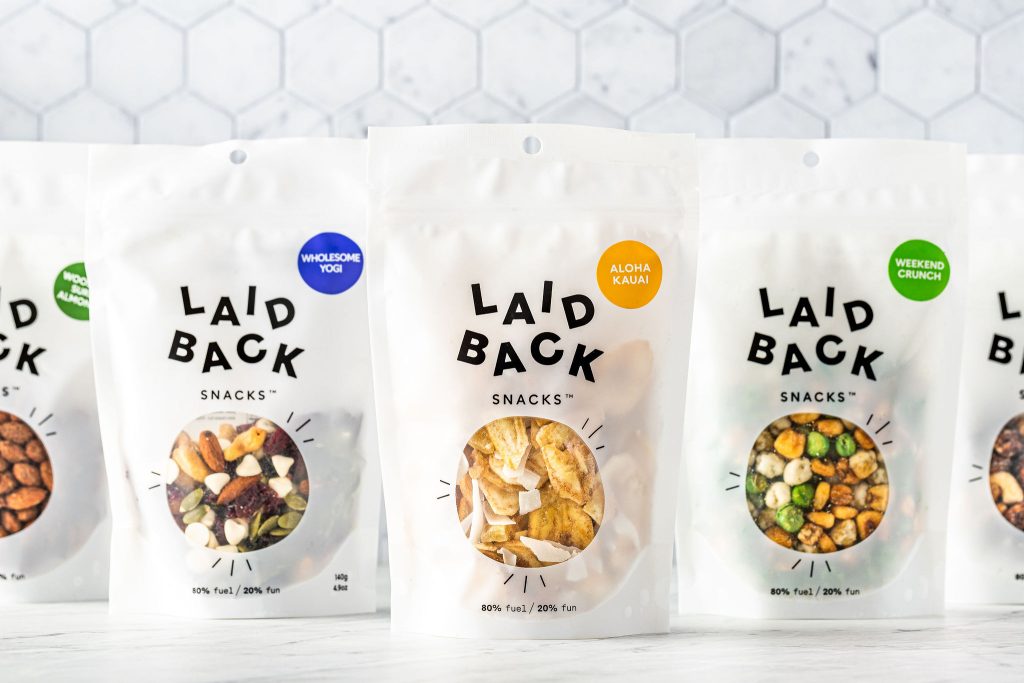 2. Snack bags
Our snacks chill inside #4 LDPE recyclable material bags with resealable zips! No single-use plastics here. Give each bag a second life by handing it over at your nearest recycling dropoff!
3. Sourcing
Keeping our ingredients and labour local and Canadian is something we're proud of. Why? We want only more healthy snacking fun, not more emissions.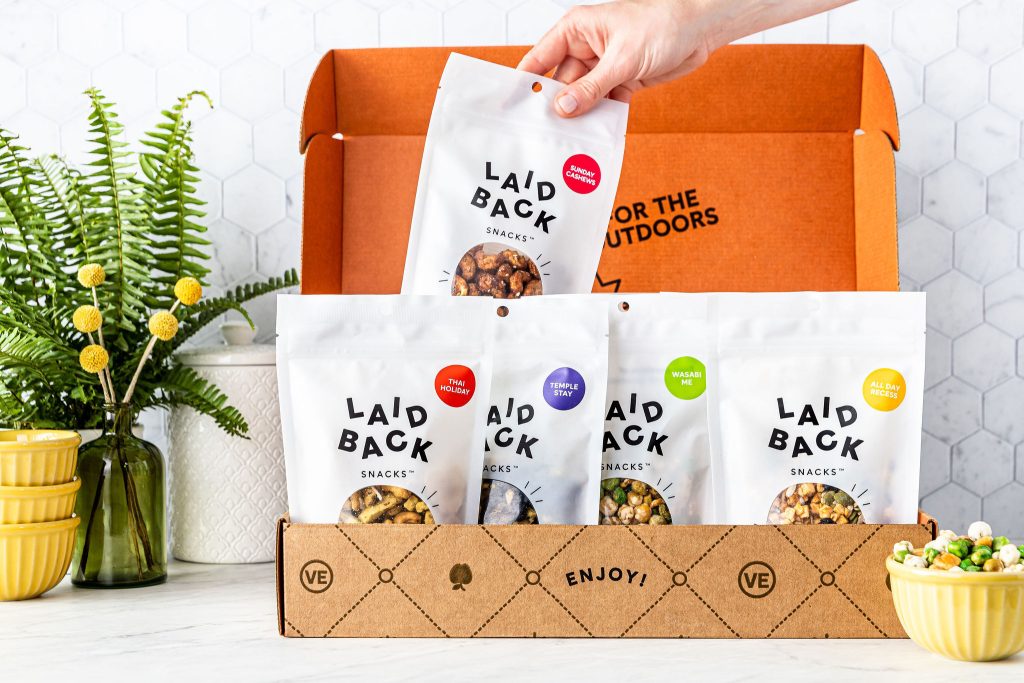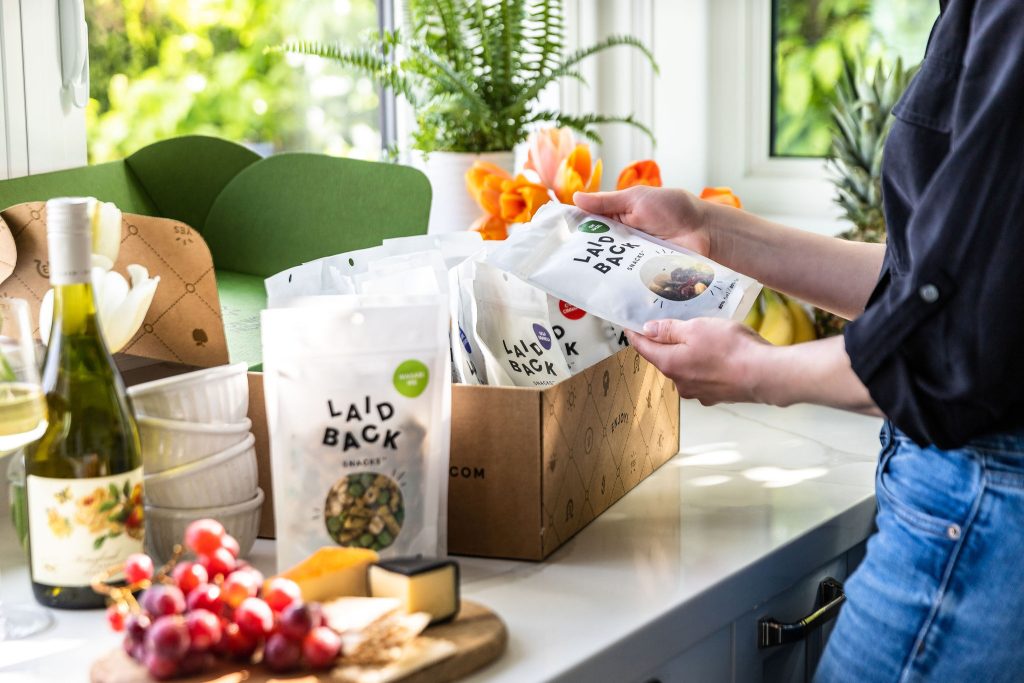 4. Shipping
Our snack boxes are shipped and delivered by Canada Post, which uses hybrid and low-emission vehicles.
5. Climate Neutral Certification
We all have a role to play in achieving carbon neutrality by 2050, which is why we worked with Climate Neutral to measure, offset, and reduce our carbon footprint. From tackling our energy consumption to supporting carbon removal projects, read more about how we're maximizing our reduction in our operations.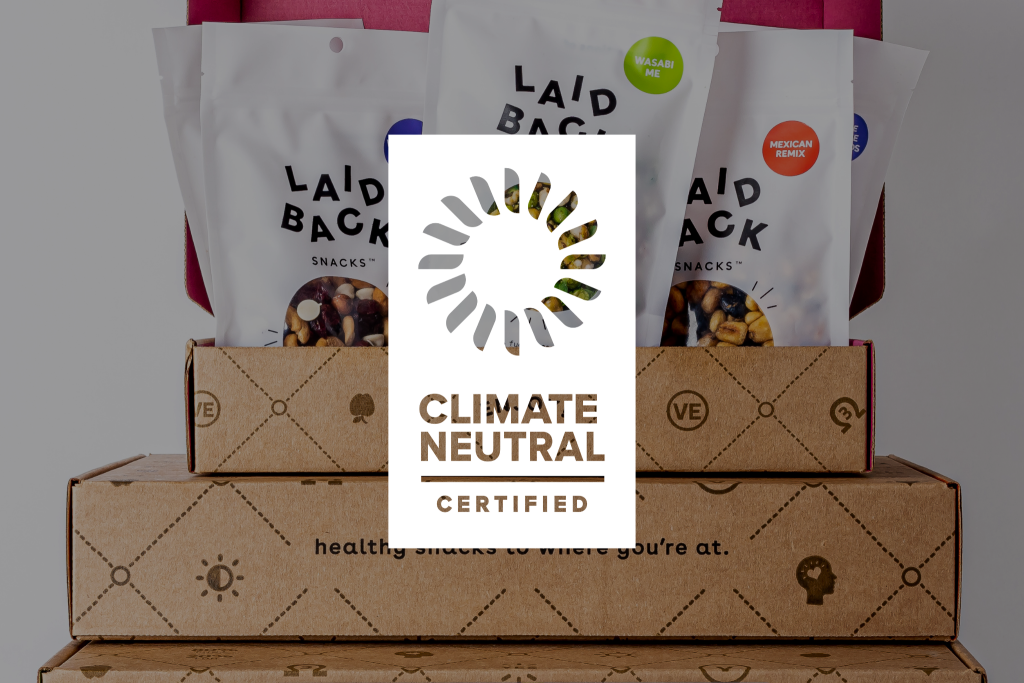 Ready to snack better?