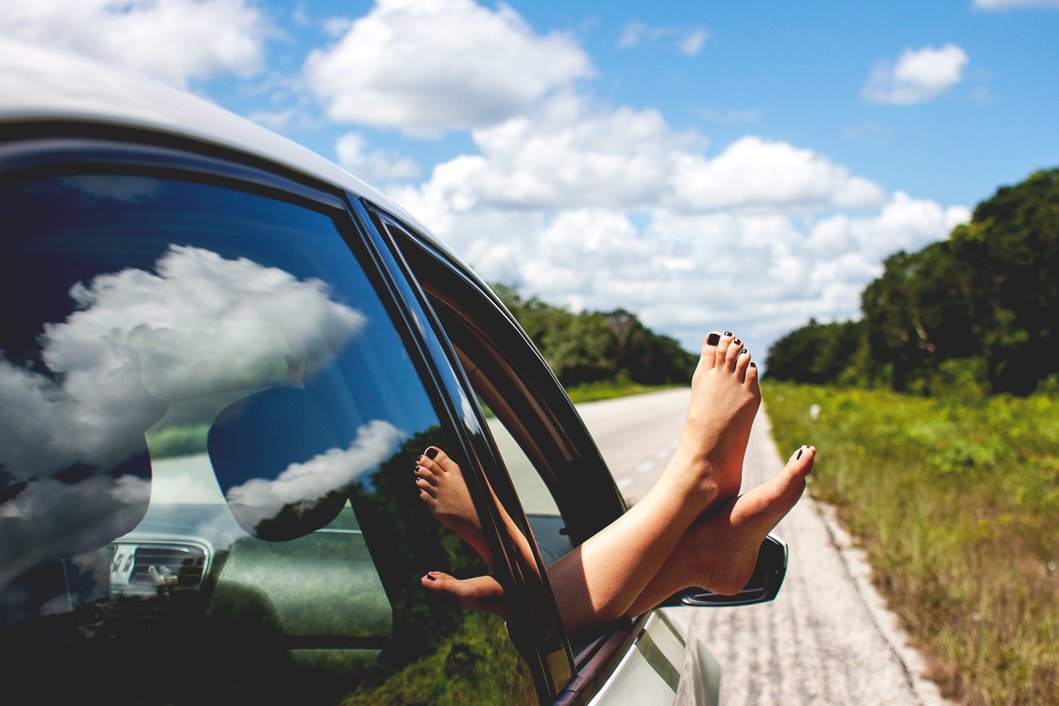 Ahhh, summertime. The season of road trips, camping trips and trips to the beach; when the sun keeps shining until 9 PM and weekends are always much too short.
We often think of summer as a time to get away on an adventure or two, but who says you have to go far? Sometimes the best adventures aren't planned in advance. They're the spontaneous meet-ups on a Sunday afternoon or the times you play tourist-in-your-own-town.
Next time you're looking to make a few memories  try one of these 18 ideas for fun adventures you can have in your own city or backyard.
Enjoy (free) music in the park
Not many things can beat sitting on a blanket on the grass, the sun about to set, listening to jazzy melodies float by on the warm breeze. It's a dreamy way to spend a summer evening. There's tons of it happening all summer long, so check out Parks Alive in Kelowna or one of these free outdoor concerts in North and West Van.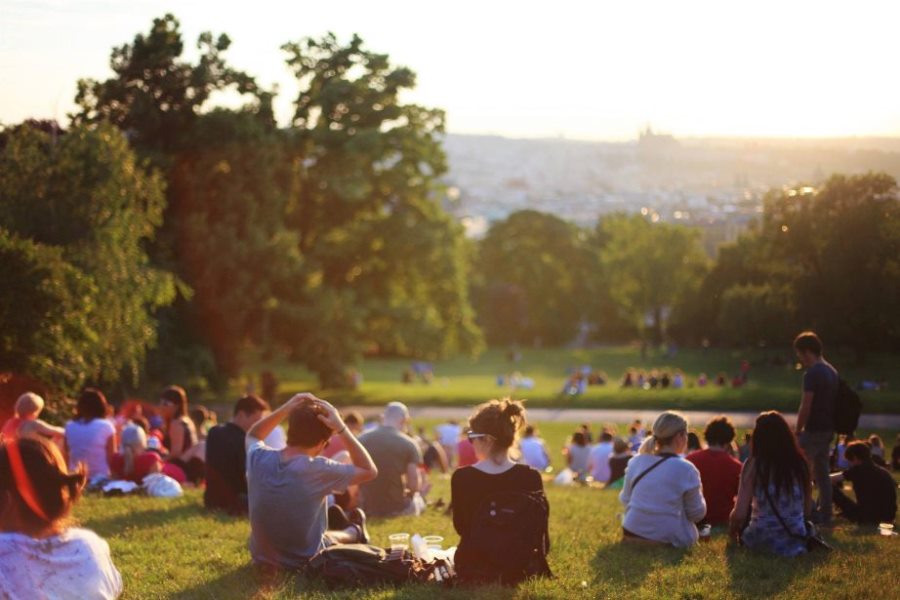 Explore a new park or playground
Speaking of parks, why not break from the norm and try a different park or playground with the kids. You never know what new spiral slide, secret garden or woodland adventure is waiting for you…
Play the directions game
Fellow snacker, Monique, shared a brilliant idea with us on Facebook: "When we don't have much going on, but don't want to go too far, we tour our own city. We get in the car, and let a game decide where we are going. Each passenger gets to pick a direction at a certain point, and then see where you end up. So passenger 1 starts "turn right", at the next intersection, passenger 2 says "go straight" etc. It's a fun way to discover something new."
Find a new art gallery
Sometimes they're big, sometimes they're a 10×10 hole-in-the-wall, but either way art galleries are a fun way to explore a new side of your city. Many have a low cost (or free) option too, like the Vancouver Art Gallery which offers admission by donation on Tuesday evenings.
Scope out the local library
Don't get us wrong, books are great, but libraries go way beyond books these days and we think it's awesome! Movies, music, musical instruments and digital devices are just a few of the swanky new items you can borrow from some libraries. The VPL even has an Inspiration Lab equipped with a recording studio, Adobe Suite and more! Libraries are also a great place to find upcoming free events – everything from baby storytime to art exhibits.
Make a summer bucket list
Been meaning to try that new gelato shop in town? Want to weave a macrame plant holder? Make a fun list of things you want to achieve by the end of the summer. Try something new, do more of what you love, spend quality time with the kids, get crafty, get outdoors, eat colourfully, scope a new picnic spot… The possibilities are endless.
Head to a local u-pick
Talk about farm to table! Summer is the season for berries, cherries, peaches and more – and it's a perfect time to try your hand at DIY harvesting. Find a local farm that offers u-pick and get ready to feel the satisfaction of getting your hands dirty. You can even get the whole family in on the action!
Shop at your local farmers' market
Little beats farm-fresh fruit and veg. If you can't get out to a u-pick, pick the next best thing: the farmers' market. Build it into your summer routine so you can stock up each week and enjoy fresh, healthy meals and snacks all summer long.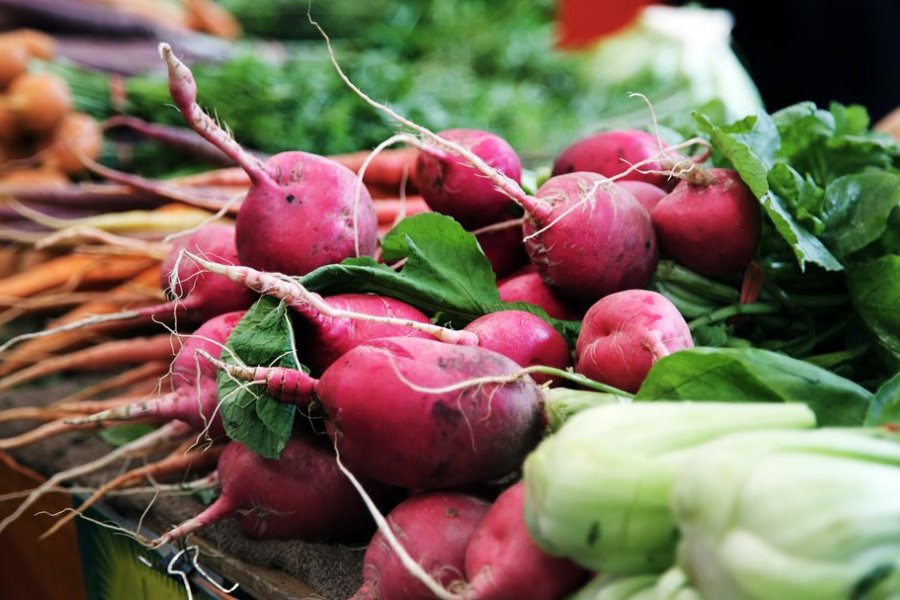 Explore a local art or flea market
Not just for fruit and veg, outdoor markets are a wonderful way to spend a slow Saturday morning. Browse handcrafted gifts, locally made art, vintage treasures and more. Try the West End Art Market in Vancouver or the Kensington Market Art Fair in Toronto.
See your city from a whole new angle
Who says only tourists can hit the hills or the water? Rent a couple kayaks one afternoon, head up the Sea to Sky Gondola, embark on a free walking tour or splurge on a floatplane sightseeing tour. It's fun to see your city from a totally new perspective.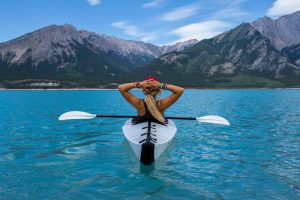 Be a little luxurious
It may feel a bit silly, but trust us: staying in a hotel or Air BnB for a night in your own city can truly feel like a mini vacation. Especially if the hotel has a pool. And room service. Plus, if you're happy to be a bit spontaneous, you can often find great deals on high-end hotel rooms through websites like Hotwire.
Jump in the car for a day trip
Okay, sometimes it's nice to get out of town for a bit, but you don't have to go very far to discover something new. Pull out a map, gather up the family and decide together where you'd like to explore next. Maybe even put a limit on it, eg. no more than 100 kms away. Pro tip: be sure to pack a cooler of drinks and snacks because you never know what adventures you might find!
Have a themed picnic potluck
Want to entertain without all the work, fuss and clean-up? Move your dinner party to the park and make it a potluck. A good ol' fashioned picnic simply screams summer. Take things to the next level by adding the challenge of a theme: Tex-Mex, a colour (eg. all orange food), nostalgic foods, etc.
Create your own outdoor "drive-in"
Rig up a white sheet in the backyard, borrow (or rent) a projector and invite all your friends and neighbours for an outdoor movie night. The kids can curl up on blankets and pillows and the adults can indulge in a few summer drinks while they watch. Don't forget the snacks, of course!
Get back to summer basics
Sometimes it's as easy as grabbing a bucket of sidewalk chalk and letting those creative juices flow! Not only will it get everyone outside, but chalk art is an inexpensive way to bring a little cheer to the neighbourhood.
Make a DIY slip 'n slide
Waterparks are few and far between these days and they're often on the pricey side. On a hot summer day, try making your own backyard slip 'n slide! Use a tarp or long plastic sheet, secure it with a couple weights and get the hose or sprinkler out. (You may need a bit of biodegradable soap to get things moving…)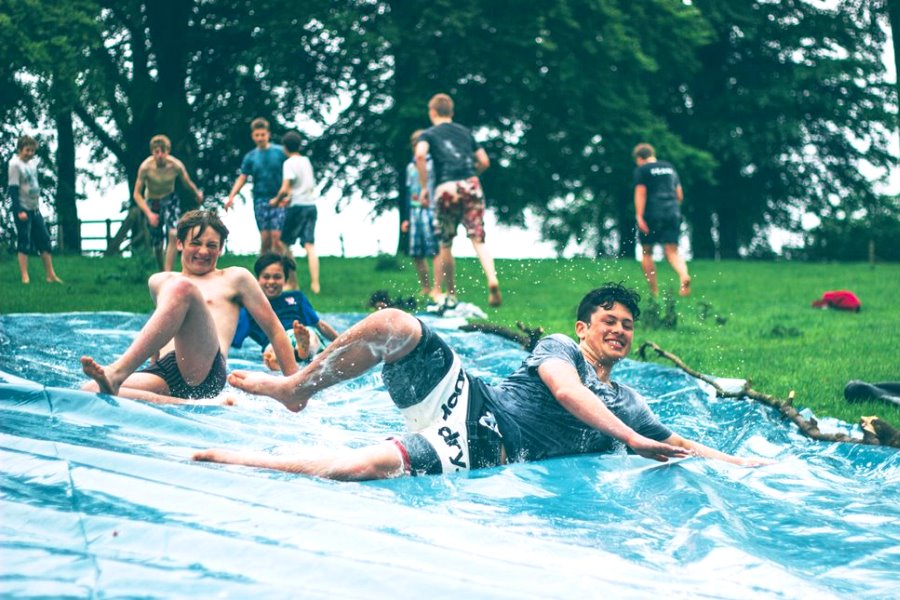 Give backyard camping a try
If you're still not sold on camping or don't want all the work, try having a backyard campout instead. It's easy way to enjoy the great outdoors and make new memories without as much planning. You can even get the propane fire pit out and roast marshmallows! If you don't have the gear, borrow some from a friend or try a local lending library like Vancouver's Thingery or the KW Library of Things.
Map out your own adult beverage tour
The kids shouldn't be the only ones having fun this summer! Gather up a group of friends (including a designated driver) and map out a craft brewery or wine tour in your area. Even better, do the tour by bike and no one has to miss out on tasty sips.
No adventure is complete without snacks, especially ones you can quickly grab on your way out the door. Order a box of 10 delicious, healthy Laid Back Snacks (formerly known as Naked Snacks) the whole fam will love and get ready for a summer of good times and new memories!