It's no secret that this season is all about giving, and if you're a notorious last-minute shopper, then maybe this is the year to switch things up. From the discerning foodie to the restless globetrotter, we've made it easier than ever to make someone smile.
The Student:
If you have a ramen-eating, late-night studying, budget-conscious student on your list, then receiving monthly snacks that are both healthy and wholesome may just be the perfect gift. Not only will it keep them studying well into the wee morning hours, but it also provides brain-boosting fuel to ace the next test.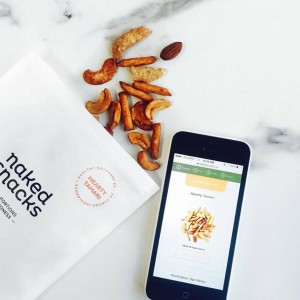 The Supermom:
What busy moms really want for the holidays is a day off — or at least to have someone else cook a healthy dinner and clean up afterwards! Give mom the gift of a little extra time this holiday. Having healthy snacks delivered to mom will save her time, while also keeping her nourished and energized. Delicious and ridiculously nutritious, our snacks are a great to give your hardworking mama a little indulgence and a whole lot of happiness.
The Jetsetter:
Stuck on what to get your globetrotting friend? Every travelling expert needs an arsenal of products to make their journey smoother. Whether you're travelling by plane, train or automobile, our nutritious snacks are easy to store and carry. They easily replace the expensive and calorie-packed food on flights and layovers. Plus, every time they dive in for a handful of snacks they'll be reminded that it's your way of saying bon voyage!
The Foodie:
Have a friend who religiously watches the Food Network, always seems to know about the next restaurant opening, and opts for Bon Appetit over Vogue? Then you may just have a foodie on your list. With each snack mix thoughtfully curated by our chefs, our mix of sweet, salty, spicy, and savoury are sure to tantalize their experienced tastebuds.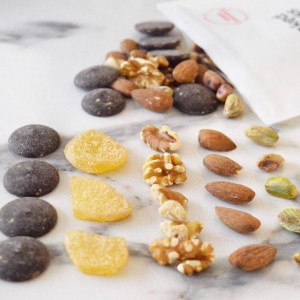 The Fitness Buff:
Whether they're lifting kettlebells or heading to their next Vinyasa class, those with serious #fitspo need metabolism-boosting fuel to keep their body in motion. Thanks to our mix of proteins, healthy fats, fibre, and natural sugar, they can rest assured that their monthly delivery of snacks will be a welcomed gym bag accessory.
Who are you shopping for this holiday season? Tag us at @laidbacksnacks and let us know!