'Tis the season of giving and as far as being charitable goes, Canadians can be pretty generous. We rank sixth on the World Giving Index and gave a total of $8.6 billion in donations and 1.96 billion volunteer hours in 2013, as reported by StatsCan. That's billion with a b.
But we understand it can also be a challenge to find the time (or money) to give back – especially around the holidays. The kids are out of school, holiday parties dominate our weekends and pricey air travel ensures that extra activities are limited.
To help you take part in the giving season without breaking the time or piggy bank, the Laid Back Snacks (formerly known as Naked Snacks) team came up with eight simple and convenient ways for you to give back to the community this December.
1. Round your bill at the till
Most grocery stores partner with a charity or food bank to make giving easy. Round up the total of your bill and donate the difference, or scan a conveniently-placed barcode to donate $2 or $3. It's a small step that will make a big difference to someone's holiday season.
2. Double up
You're already going to the effort of buying one box of stuffing or toy for under the tree, why not buy a second? Look for a food bank donation bin as you exit the grocery store or in the parking lot. There are also multiple toy drives happening across Canada until about December 15th.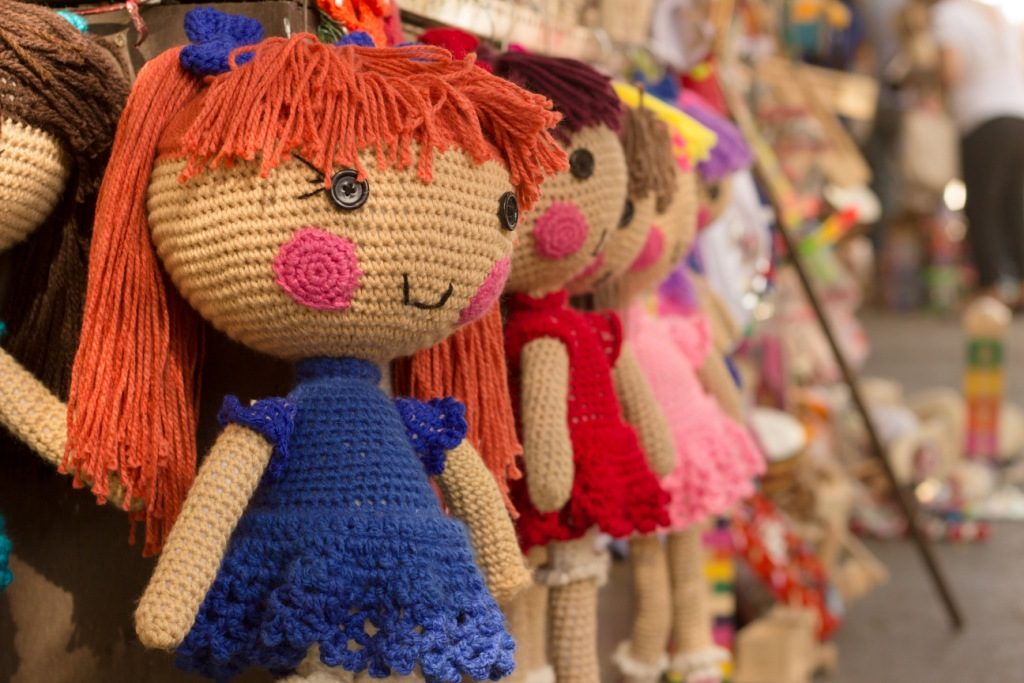 3. You can't eat money
Nope, but food banks can. Sort of. It may sound a little counter intuitive, but donating money to the food bank is just as valuable as donating food itself (if not more) because food banks have greater buying power. The Greater Vancouver Food Bank can purchase about $3 worth of food for every $1 donated. Talk about more bacon for your buck!
4. More than just Secret Santa
Gossip and a giftcard from your Secret Santa aren't all the office is good for in the month of December. It can also be a great place to give back. Find out if your office is collecting anything or supporting a charitable cause this holiday season and join in. It's already sorted and makes it easy to convince your pal in Marketing to pitch in too.
5. More the merrier
Making a holiday feast? Chances are you have enough to feed the whole block. Why not spread the holiday cheer a little further and invite someone who doesn't have anywhere to go. Reach out on social media to see if anyone knows of someone (international students are a good place to start) or list your meal on a platform like Mealsharing.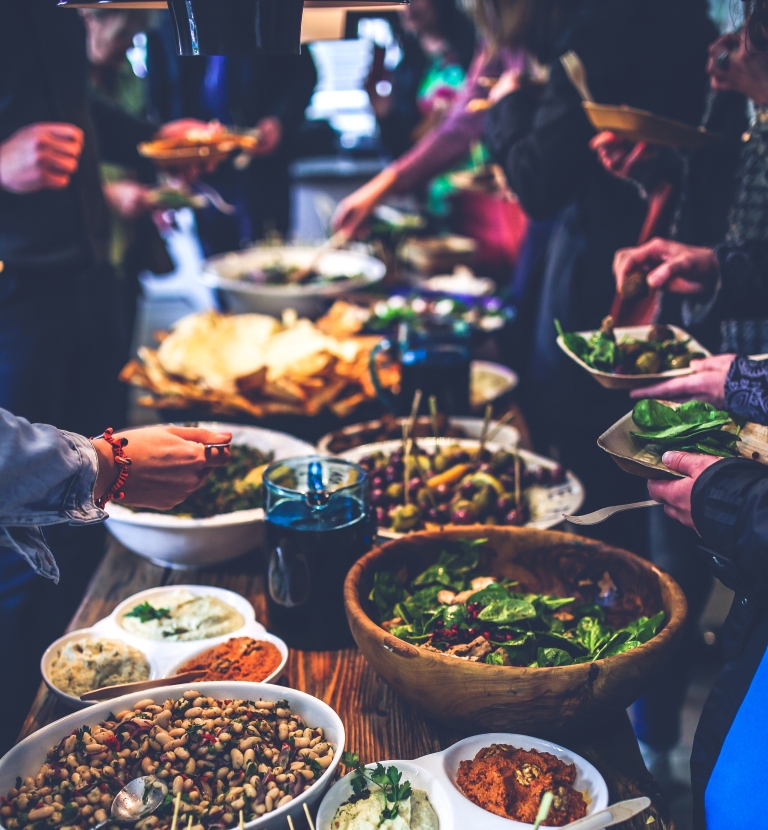 6. Pickup a 'hitcher'
Driving home for the holidays? Save the planet and some gas money by bringing a passenger or two. Canadian ride-share platforms like Pop (formerly Hitchplanet) match you up with a 'hitcher' looking to catch a lift in the same direction. Rides are available across the country, drivers are vetted to ensure safety and there's a price cap to ensure you're only being helpful (not profitable).
7. Give a goat
You know what we're talking about. Instead of giving mom another tea towel she probably doesn't need, buy a farming kit, baby goat or other life changing gift in her name through a charitable gift program (like these from Plan, World Vision and UNICEF). She'll feel good about making an impact and someone in-need will receive the gift of a lifetime.
8. Support a #socent
Social enterprises (like Laid Back Snacks) are organizations that use a traditional business model to support a social cause or purpose. Each snack box we deliver to a happy customer helps provide healthy food to kids in Canada through our partnership with Breakfast Club of Canada.
Social enterprises make it easy for you to put your money where your heart is and get a really great product or service in return. Plus, you're likely shopping local and supporting a small business as well. Win, win, win, win.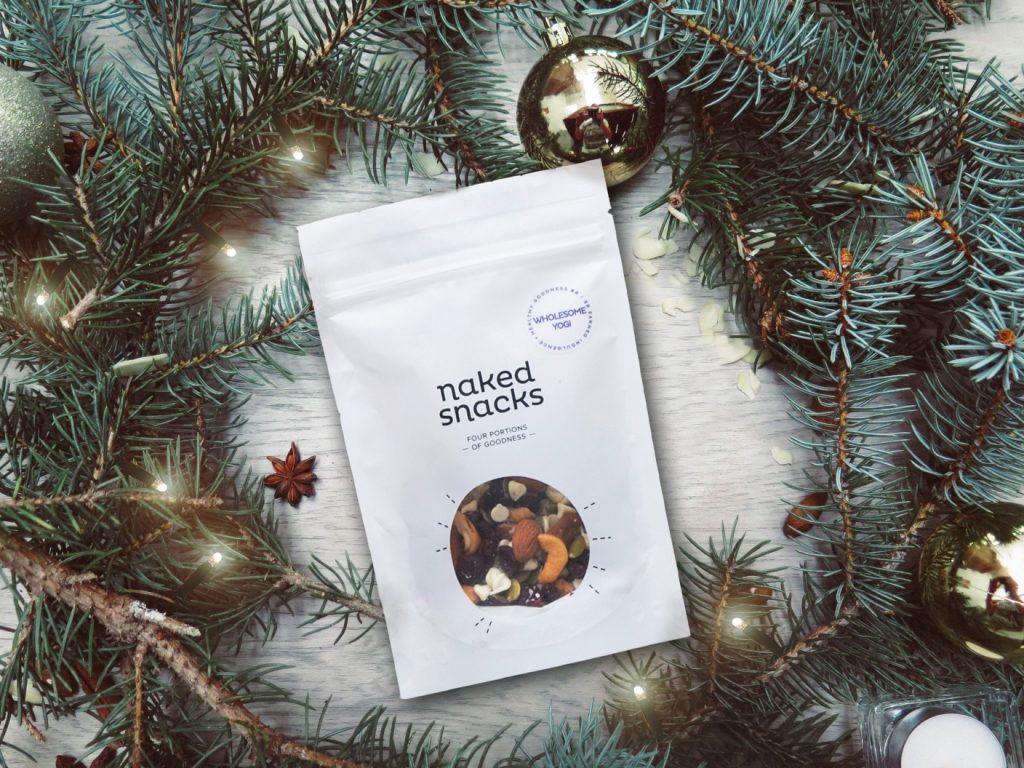 The holidays are a great time to get into the giving spirit, not only with your friends and family, but in the community as well. You don't have to put a strain on your already-strained holiday resources to make an impact.
Give the gift of a personalized snack box and a portion of profits will go to the Breakfast Club of Canada program, feeding hungry kids in schools across Canada.
Happy holidays!