Before Atkins, Paleo, or juice cleanses, food was simply looked at as a source of survival. A means to fuel our bodies each day. Fast forward to 2016, and it gets much more complicated.
Scroll through Twitter or pick up a magazine, and it seems like everyone is looking to fad diets and quick fixes to lose weight. It's no wonder the average person only lasts 5 weeks, 2 days, and 43 minutes on a diet. With so many buzzwords and restrictions on when and what to eat, learning how to nourish your body can get really confusing.
That where our friend, Dave Smith from Make Your Body Work comes in. Dave approached us after discovering Laid Back Snacks (formerly known as Naked Snacks) online. He's a professional weight-loss coach and was voted Canada's Top Personal Trainer in 2013.
Dave tells us that the foundation of any good diet is clean eating. So what exactly is "clean eating"? Well, the first thing you need to do is forget the word 'diet'. Clean eating is a lifestyle that focuses on simplicity and quality. This style of eating removes processed foods from your diet, replacing them with ingredients that are as close to the natural state as possible. Other principles include choosing whole grains, consuming healthy fats, and buying locally grown, unaltered products.
More importantly, this back-to-basics approach has some serious health benefits. Not only does it keep your system running free of toxins, but it also relieves the stress of counting calories and depriving yourself of delicious food. Unfortunately, diet food often looks a lot like tasteless fat-free, sugar-free, and flavour-free products.
Don't just take our word for it; a new study published in the British Journal of Health Psychology found that young adults who eat more "clean" experience a happier, more positive, and creative outlook.
Recently our founder Neil Thomson and operations lead Tom Malcolm were guests on Dave's Make Your Body Work podcast, sharing tips for clean snacking. Having both experienced the ease and temptation of vending machines and convenience stores to fuel up, they knew something had to change when their energy levels were dropping (and not like it's hot). Foregoing their bad snack habits and introducing more exercise, they felt the difference physically, mentally, and emotionally, and wanted to help other busy people clean up their snack act.

While everyone at NS HQ are avid believers in clean eating, we also know life isn't scripted. There's bound to be a birthday, holiday, or just random nachos craving that creeps in from time to time, veering you off your healthy path. That's why we follow an 80/20 nutritional philosophy, which is eighty percent whole grown goodness and twenty percent what we call "earned indulgence"; a reward for making smarter decisions.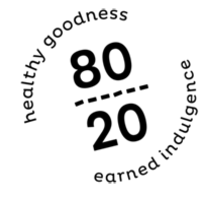 To hear more of Neil and Tom's clean snacking tips, listen to the podcast here!