Naked Snacks started in 2014 with a mission to provide healthy snacking options people can trust, with no compromise on great taste. I remember after launch when the first customer asked me, "Should I be naked when I eat these?" We laughed and then I didn't think much about it…until the next person asked the same question. After the third same time, I realized that we may have a limiting brand name on our hands.
The word 'naked' does a great job of talking about the product we sell, but doesn't help to explain why we do what we do. For a healthy food company, being able to speak to a health claim with integrity is only part of the value we create for our customers. I started this company to do more than just provide healthy food options that people can trust. I also want our customers to feel great about choosing our company for their snacking needs. This feeling of comfort is where the name 'Laid Back Snacks' comes from.
At Laid Back Snacks, our vision is to create a more relaxed world, one snack at a time.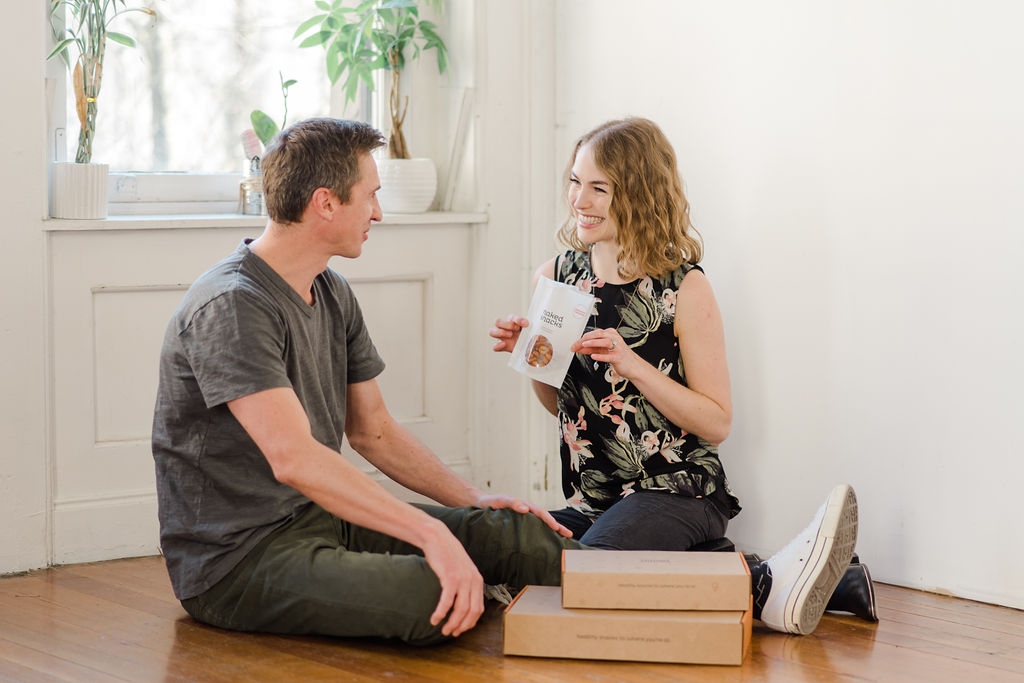 We believe that the key to a happy life is in finding great balance between work and play, or when it comes to food – fuel and fun. This is where our nutritional philosophy comes from and you'll see it emblazoned across the front of our bags. 80/20 snacking (80% fuel, 20% fun) is at the heart of our work at Laid Back Snacks. It's the balance that we believe is perfect for snack time.
Rest assured, we're still the same company, selling the same great products, and doing it with love from our team to your door (or desk). We hope you love what you see in our fresh new logo and packaging designs. During the rebranding process, we've worked hard to stay as close as possible to the look and feel of Naked Snacks, while also injecting some Laid Back personality into our identity. New relaxed name, same healthy snacks.
Thank you for following along with our journey! Our customers are at the heart of all the decisions we make here at Laid Back snack. We love serving you and constantly finding ways to do it better. We've heard from a number of customers that they'd like to see a more mobile friendly and intuitive website. Message received! We're excited to be bringing this to you early in 2021.
From our family to yours, thank you for choosing us for your healthy snacking needs. We're thrilled to continue on this journey with you, one delicious mouthful at a time.
– Neil Thomson, Founder and CEO of Laid Back Snacks