If you followed the Laid Back Snacks (formerly known as Naked Snacks) journey on Instagram, then you've probably heard of our friend Tori Wesszer, Registered Dietitian and the brilliant beauty behind Fraîche Living. Tori has been an incredible supporter of our small business since the very beginning, and it's been a dream of ours to partner with her for years! 
Tori has the biggest heart, and has dedicated much of her career to creating beautiful, healthy and delicious food for her family and followers. She also loves supporting small and local businesses (like ours), and giving back to the community. Last year she released one of our favourite cookbooks, Fraîche Food, Full Hearts, with her wonderful cousin Jillian Harris. If you haven't checked it out yet, you really should!
We're excited to announce that today we're launching the Keep it Fraîche Snack Box for you this holiday season. The box comes in 3 sizes and includes her Keep it Fraîche snack, exclusive to this box, and a selection of her favourite Laid Back Snacks (formerly known as Naked Snacks). Created with love, from Tori to you.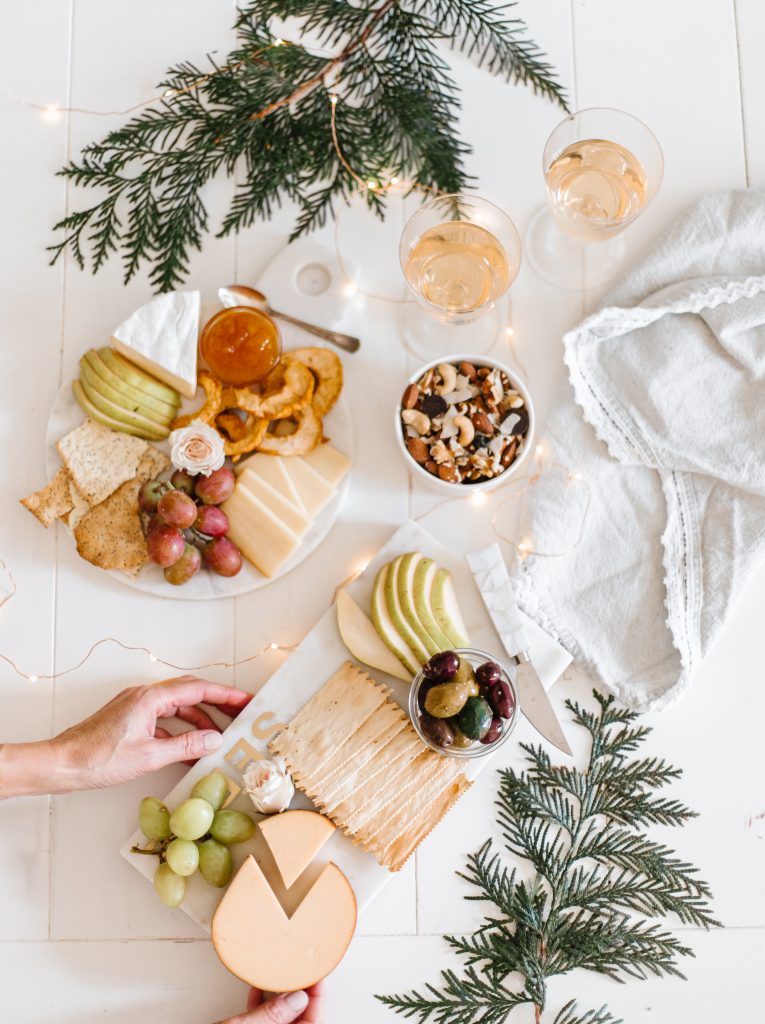 To learn more about the boxes, and order one for yourself or a loved one, visit the site here!
We sat down with Tori to learn a little more about her background and story, and share some of her nutritional wisdom with you!
Questions:
How would you describe your nutrition philosophy? 

I believe that all foods can fit, but that the majority of what we eat should be wholesome foods, mostly plants, that are in their natural state the way Mother Nature made them!  We try to use the words 'sometimes foods' and 'everyday foods' to describe food to our children to help establish healthier attitudes towards food.

Tell us about the Keep it Fraîche snack – what inspired you to design it and what are the nutritional benefits of the ingredients?

I always keep my homemade trail mix in my car and in my purse for a healthy snack, and have been asked about what I put in it to keep me fueled… so here it is!  I custom designed it to be healthy and energizing but still totally delicious.  Nuts are such a nutritious food (high in protein, healthy fats and fibre), and are low on the glycemic index (won't spike your blood sugar – which helps with energy levels). Walnuts in particular are one of the healthiest nuts being higher in omega-3 fats vs other nuts.  The almonds are rich in calcium and vitamin E, and the dried cherries add a bit of sweetness and a kick of vitamin C and potassium.  Oh and let's talk about those discs of dark chocolate… I mean, dark chocolate is a source of antioxidants but let's be real, it is so delicious and satisfying, a little goes a long way!

How will you be using the Keep it Fraîche Snack Box this holiday season?

I love creating little cheese boards to enjoy with a glass of wine, and the selection in these boxes is perfect for this!  I put some of the snacks in little bowls and others I like to simply place right on the cheese board.  I think these would make a perfect hostess gift to send to a friend (perhaps a virtual visit this year?), and they fit right into a stocking if Santa is running short on ideas;)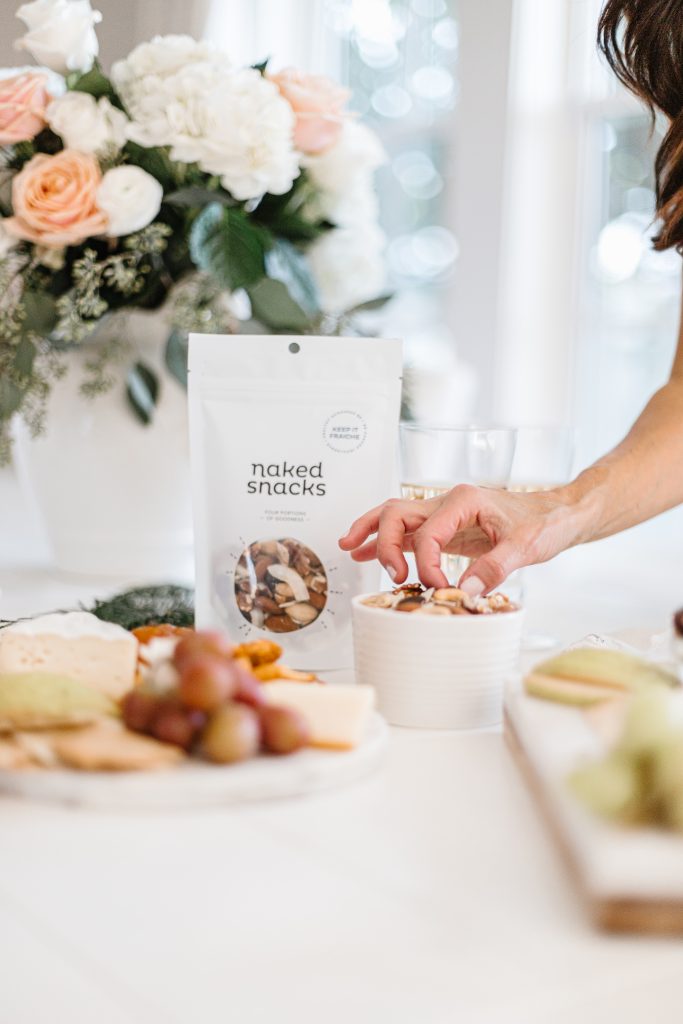 If you had to eat one food for the rest of your life, what would it be?
Favourite Laid Back Snack?
Max and Charlie (Tori's adorable kids) are the most amazing kitchen helpers and sous chefs. Do you have any tips for busy parents who are looking to get their kids more involved in the kitchen?

I would say start young and don't worry about the mess.  Let them experiment a bit – Charlie still talks about the lemon cake he created years ago that was SO GOOD.  I love that sense of pride and curiosity, and learning how to cook is such a valuable life skill. 
You can invest in kid-friendly kitchen tools like Opinel knives that have safety guards built-in, and there are great sturdy stools that are designed just for this purpose that work wonders.
Thank you to Tori for all her support and for making this snack box a reality. Happy Holidays and don't forget to Keep it Fraîche!