 Order Summary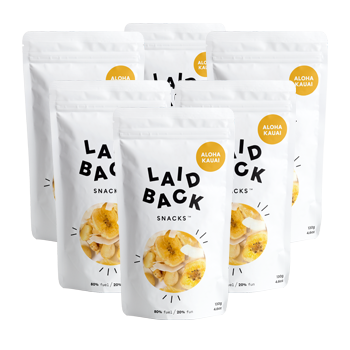 6 Snack Box
6 large 130g bags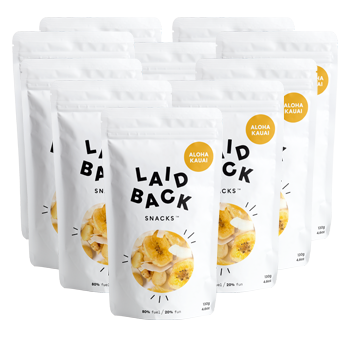 10 Snack Box
10 large 130g bags
20 Snack Box
20 large 130g bags
Tax:
Estimated at checkout
Shipping:
Always free for 10 & 20
Delivery:
Every 2 weeks
Once a month
Every 2 months

Back to Snacks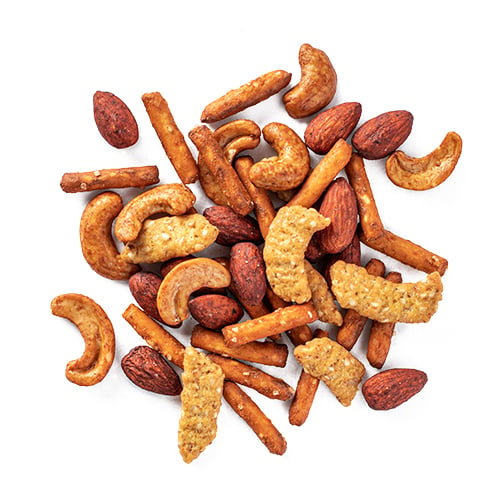 Hearty Tamari
Hearty Tamari is one of our most popular savoury snacks. This is a fantastic healthy alternative to those no-good potato chips. Instead of empty calories, Hearty Tamari will leave you feeling happy and satiated. Sesame sticks and spicy pretzels mix with almonds and cashews, all lovingly slow-roasted in delicious tamari. This exotic taste from Japan confirms what we already knew - for good times, make them Tamari times.
Dry roasted almonds, Dry roasted cashews, Sugars (pretzel sticks (enriched wheat flour, salt, corn syrup, yeast)), Oat bran sesame sticks (enriched wheat flour, soybean oil, sesame seeds, oat bran, bulgur wheat, salt, beet powder, turmeric), Tamari sauce (soybeans, wheat, sea salt), Canola oil, Powders of garlic and onion, Spices

| | |
| --- | --- |
| Calories / Calories 150 | |
| Fats / Lipides 10 g | 14 % |
| Saturated / satures 2 g 1 g | 6 % |
| + Trans / trans 0 g | |
| Carbohydrate / Glucides 11 g | |
| Fibre / Fibres 2 g | 7 % |
| Sugars / Sucres 1 g | 1 % |
| Cholesterol / Cholesterol 0 mg | 0 % |
| Sodium / Sodium 250 mg | 11 % |
| Protein / Proteines 5 g | |
| Calcium / Calcium 50 mg | 4 % |
| Iron / Fer 3.5 mg | 19 % |
| Potassium 100 mg | 2 % |
You also might like
All Day Recess
Sweet Sriracha Crunch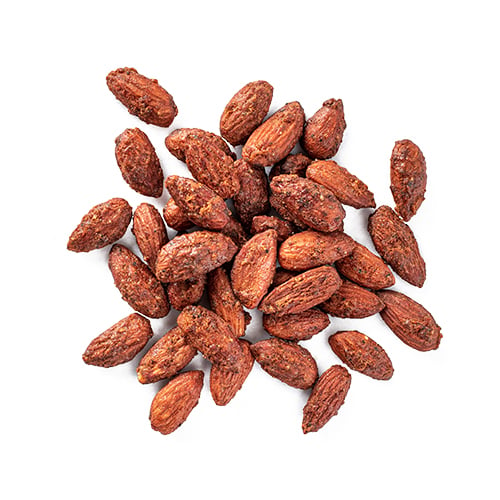 Wooster Sure Almonds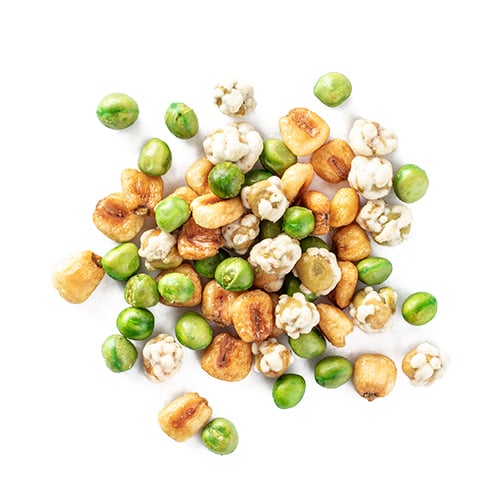 Weekend Crunch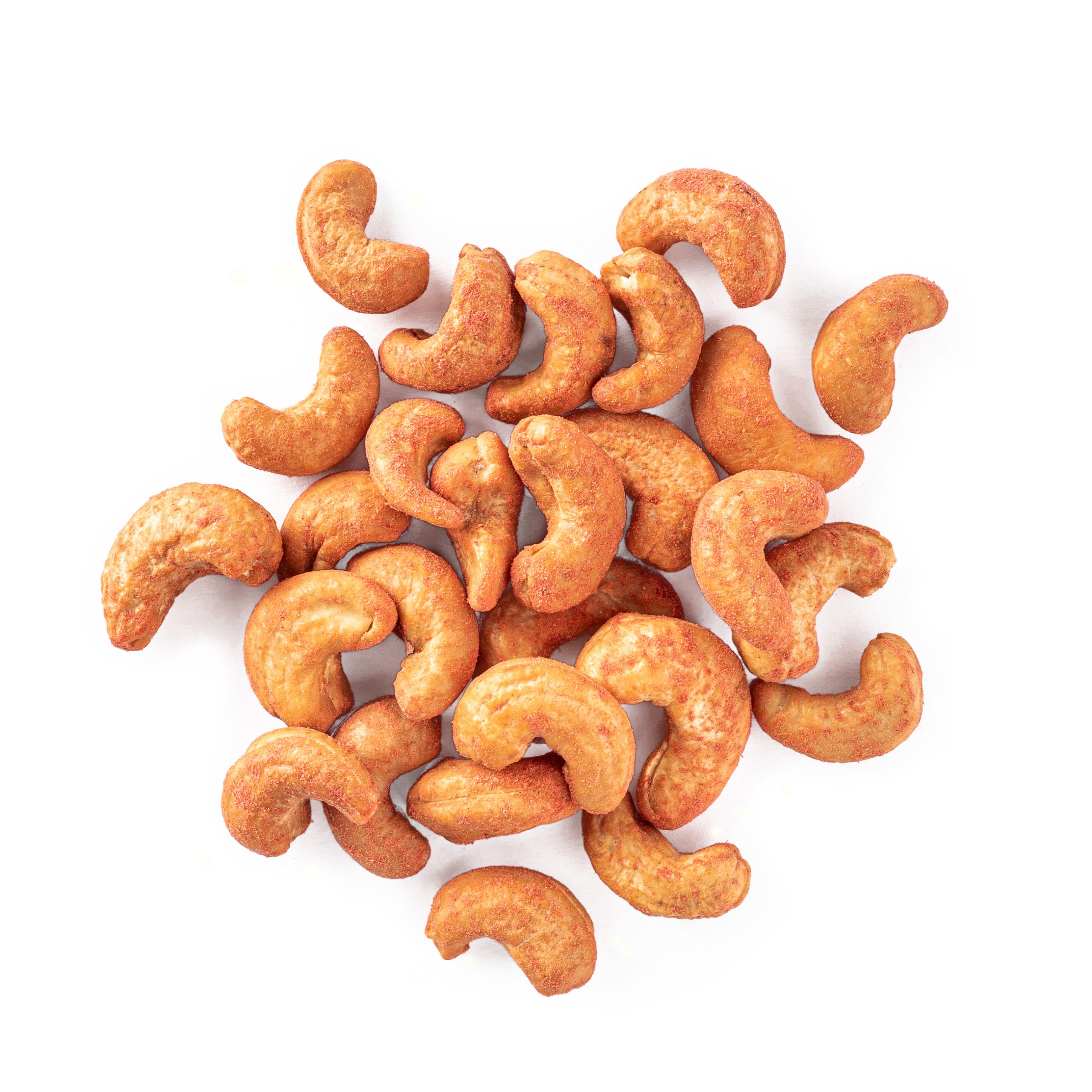 Natyo Nacho Cashews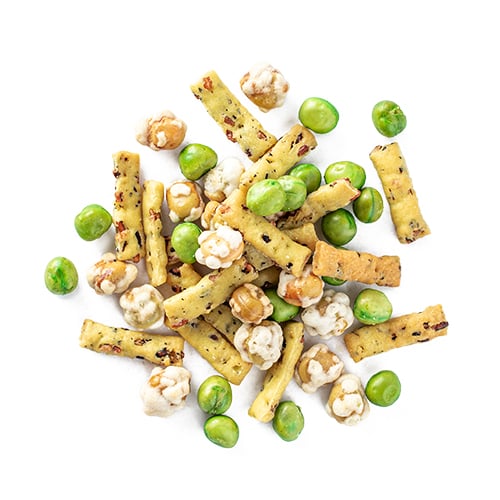 Wasabi Me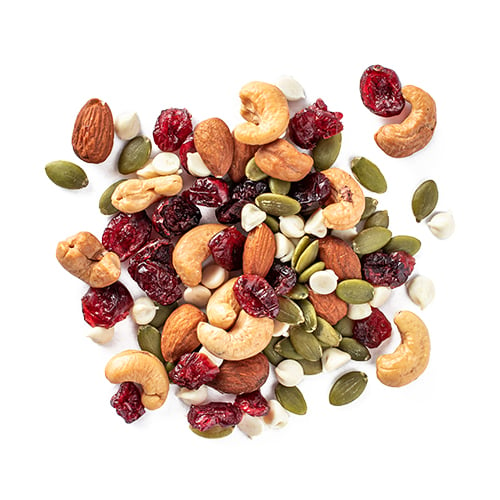 Wholesome Yogi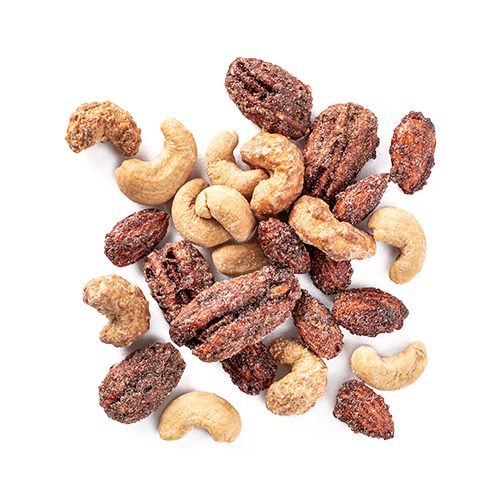 C'mon Cinnamon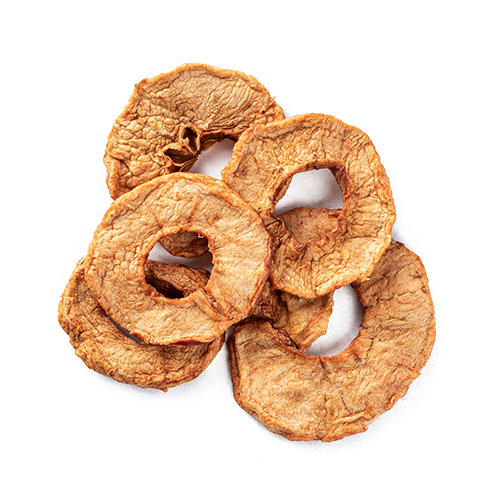 Orchard Apple Rings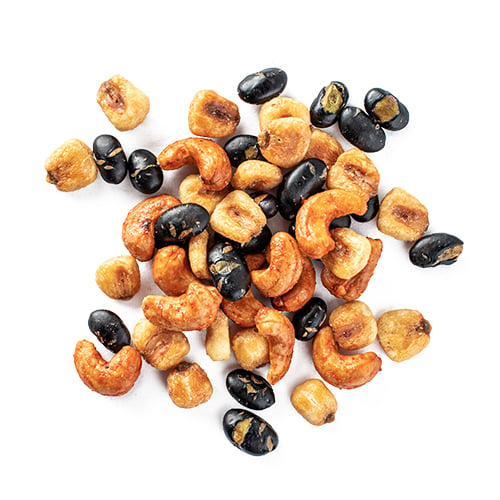 Mexican Remix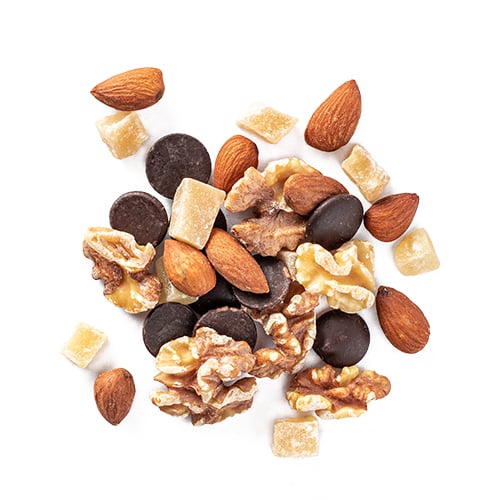 Ginger Staycation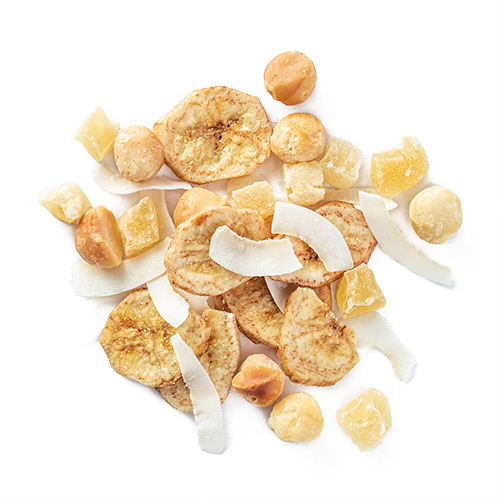 Aloha Kauai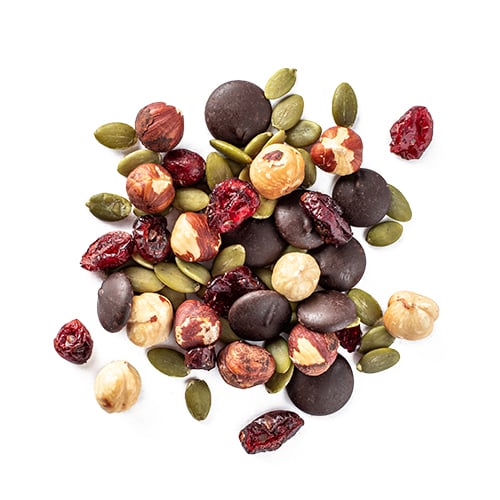 Oh Hazel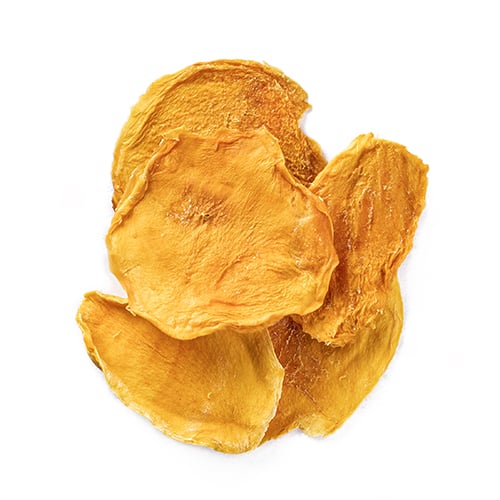 Sunshine Mango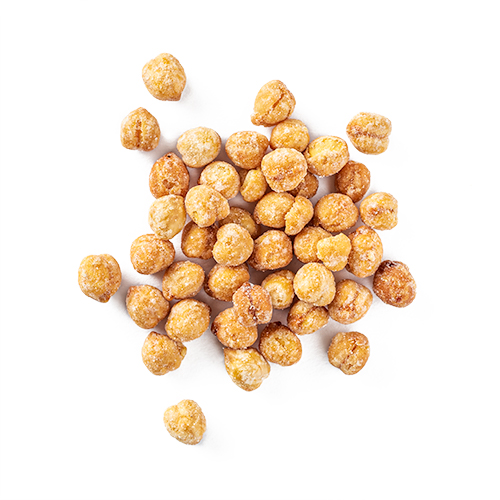 Honeybee Chicks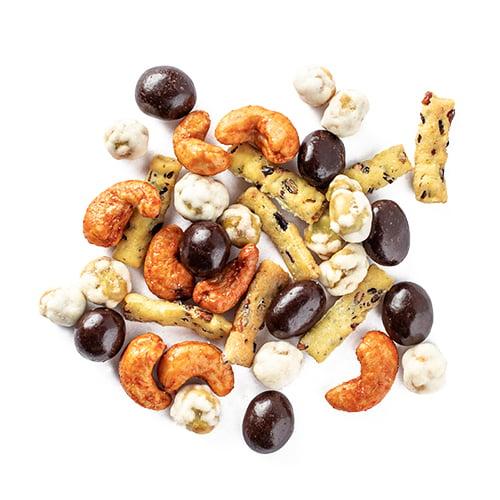 Spicy Joe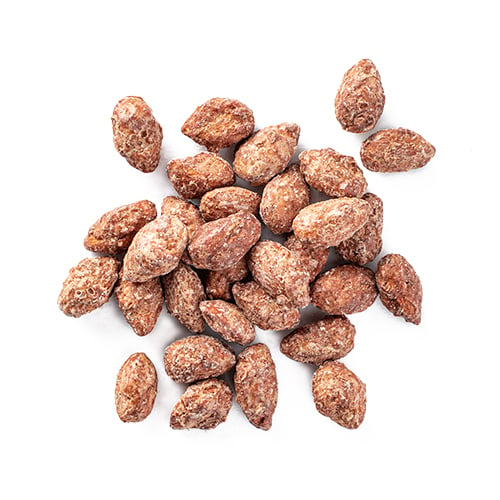 Maple Praline Almonds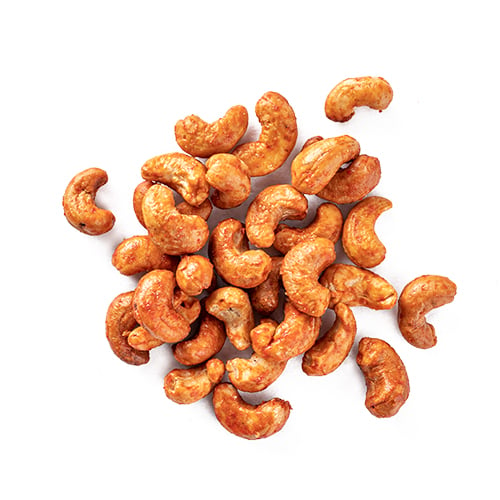 Sriracha Cashews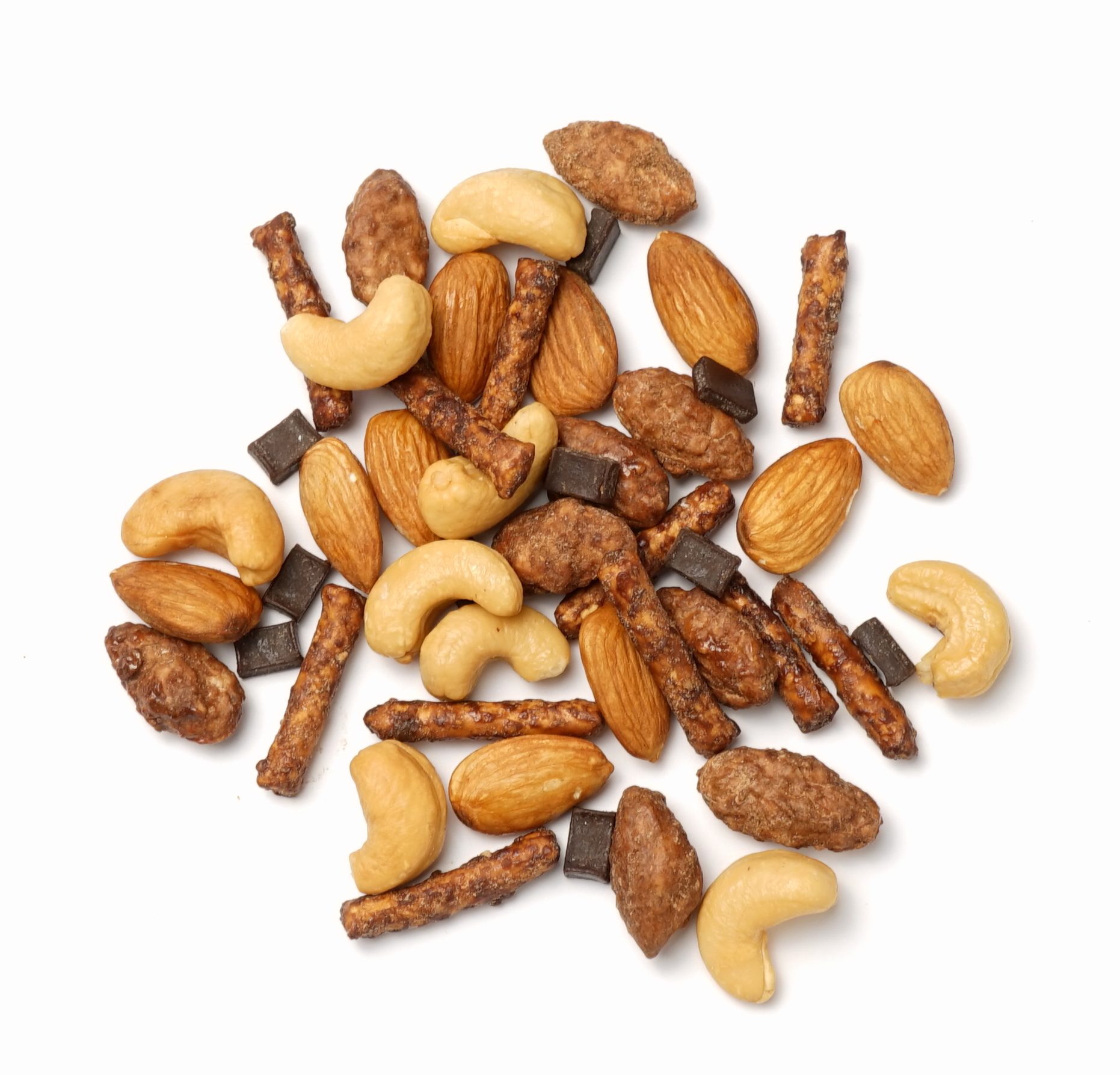 Hot Cocoa Hugge
Protein Power-Up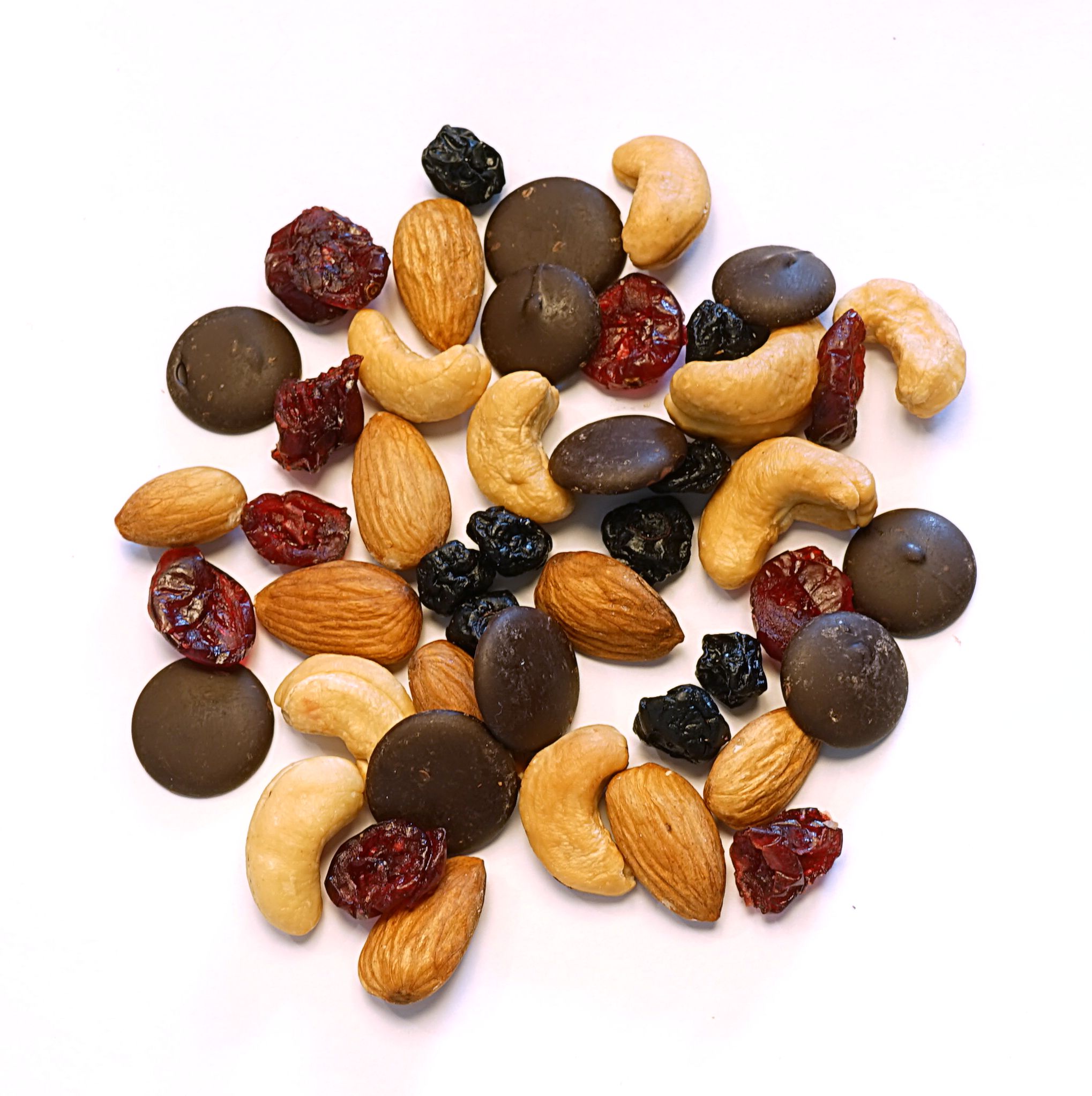 Tuscan Road Trip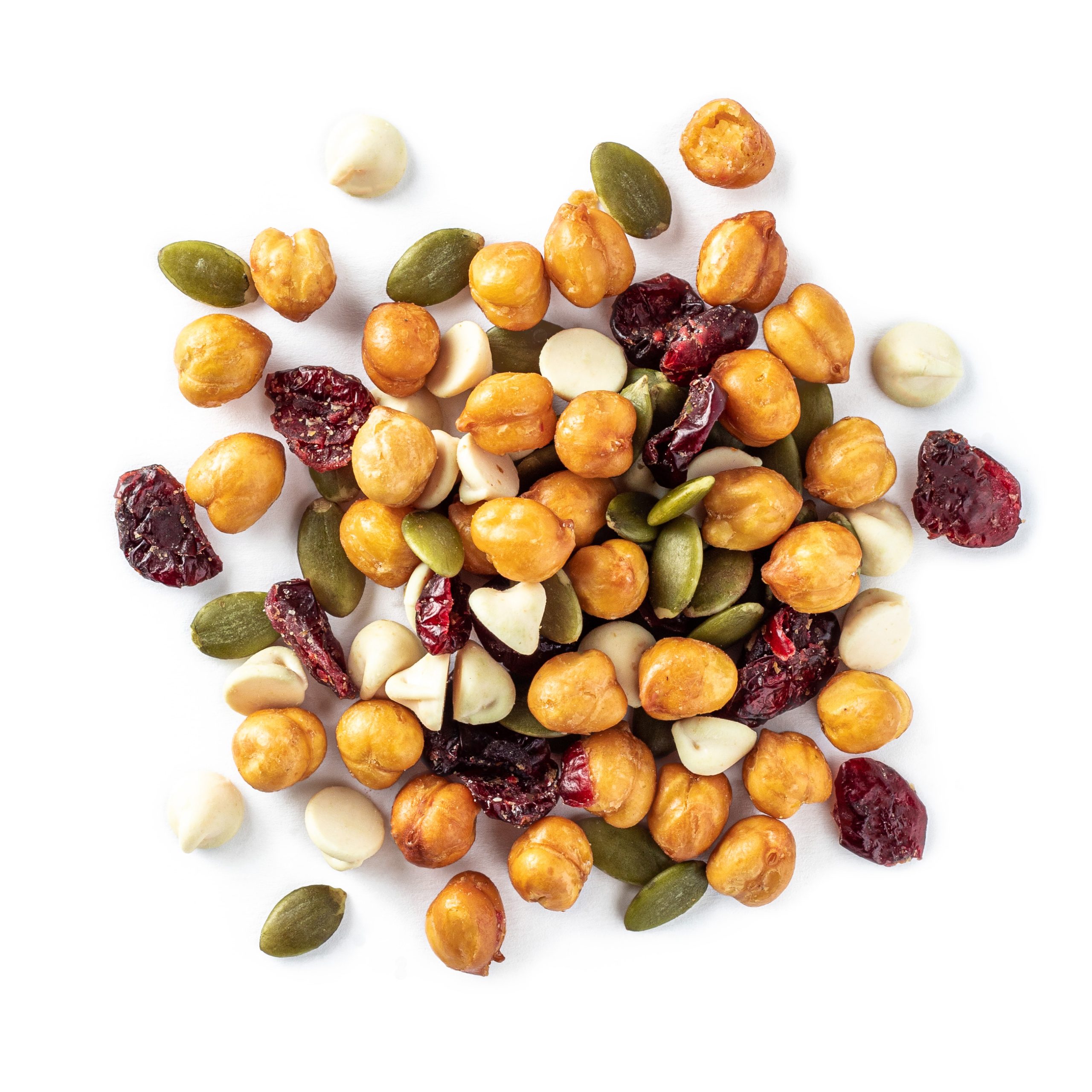 Nutless Yogi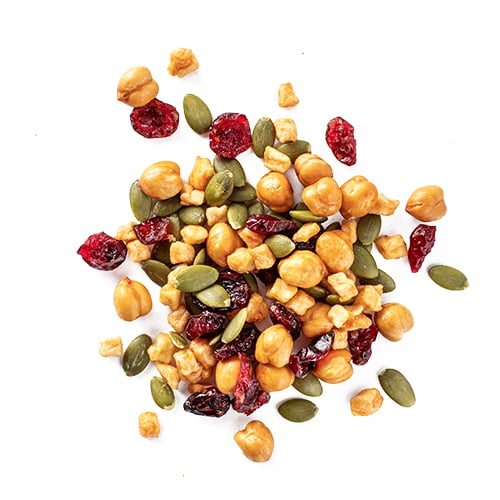 Nutless Wonder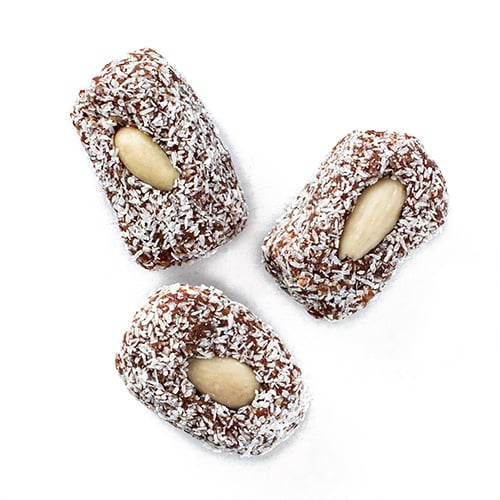 First Date Bites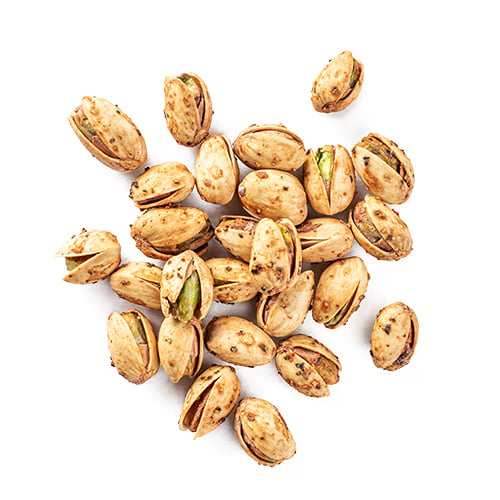 Cracked Pepper Pistachios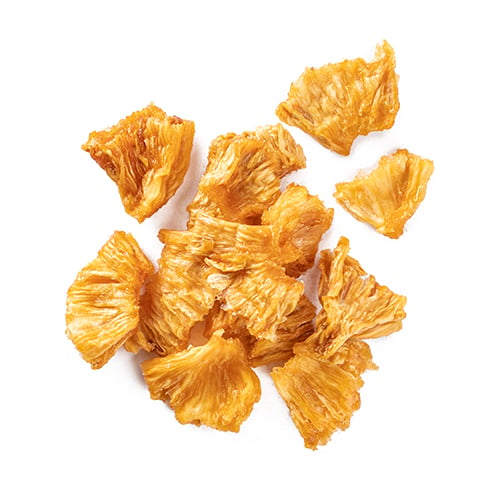 Maui Pineapple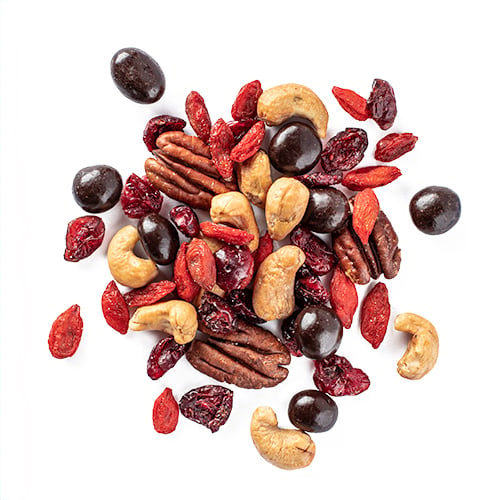 3pm Goji