From its antioxidant-rich content to its heart-healthy benefits, studies have shown that chocolate doesn't have to be a guilty treat. Not all chocolate is created equal, however. These benefits are only prevalent in the dark varieties that are 70% or higher (sorry, those mini Halloween treats don't count).
If you've had a chance to peruse Laid Back Snacks (formerly known as Naked Snacks), than you may have noticed we follow the 80/20 rule of snacking: 80% whole grown goodness, 20% reward for making smart decisions. As treats go, dark chocolate is right up there at the top of the list for us.
That's why we were so excited when we learned about Zimt Chocolates. Founded by a Vancouver vegan foodie, Emma Smith wanted to share her passion for plant-based foods with the world. And what better way to do that than chocolate?!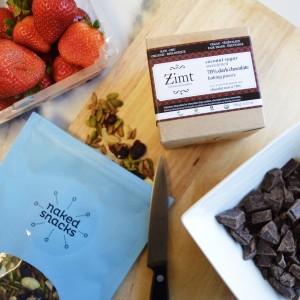 Besides being totally delicious, here are a few more reasons why Zimt is completely awesome:
All cacao ingredients are raw and organic

.




Raw cacao is generally much, much higher in antioxidant levels than regular chocolate (hello, clear skin!).
Only coconut sugar is used to sweeten their products

.
Did you know that the Food and Agriculture Organization declared coconut sugar to be the world's most sustainable sweetener? Palm trees (that produce coconut nectar, which is turned into coconut sugar) produce 50-75% more sugar per acre than sugar cane. They also require very little water! Plus, the result is a delicious, caramel-y, trace vitamin and mineral-rich treat.
No fillers, emulsifiers, and unpronounceable ingredients.
Their products are certified vegan by the Vegan Society, for good measure.
They donate a portion of sales to charity (just like us!).
We always have a soft spot for growing companies like ours who are making a difference in any way they can. With every delicious bite, you can be rest assured that charities are benefiting (just incase you needed another excuse to dig in!). While we donate to Breakfast for Learning, Zimt supports a variety of non-profit organizations that aim to protect the environment, animals, and people in need.
It's a natural choice for Zimt and Naked Snacks to pair up and offer a special holiday treat for our hungry snackers. That's why for the months of November and December, you'll find Zimt chocolate in one of our most popular snacks, 3pm Goji!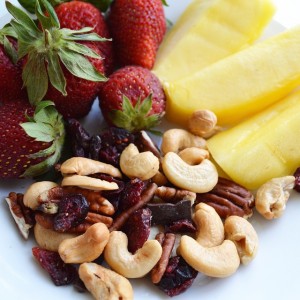 Paired with cashews, goji berries, and pecans, Zimt offers the exact hint of sweetness and decadence to balance this beloved medley. So hurry and place your order, as this delicious partnership is only available until the end of the year!