September is Better Breakfast Month which means it's time to improve your diet by making good breakfast choices! Healthy breakfast recipes can be both affordable and fast to make. Chia pudding can even be made the night before and provide perfect convenience when you're still not quite awake in the morning. Even if you succumb to temptation later in the day, you can still say that you started your day right with these healthy breakfast ideas.
1. Greek Yogurt with Granola
Start your Better Breakfast month with a bowl of Greek yogurt topped with granola. You'll get a good helping of protein, calcium and probiotics. Top off the yogurt with Goji Granola or PB Chocolate Granola for a bit of sweetness, crunch and dark chocolate. This granola adds some iron to your diet as well. If you're not a fan of peanuts or chocolate, top the yogurt with Wholesome Yogi instead.
2. Avocado Toast with Poached Egg
Avocados are as nutritious as they are delicious. They are an excellent source of monounsaturated fats and folate. Start your water boiling to poach your egg while you toast whole grain bread and mash an avocado. Once the egg is poached, slide it onto the avocado toast for a protein-rich breakfast.
3. Oatmeal Topped with Banana
Better Breakfast Month demands that we mention oatmeal. A single cup of oatmeal has 6 grams of protein plus potassium, vitamin A, iron and calcium. Slice a banana on top for even more fiber and potassium.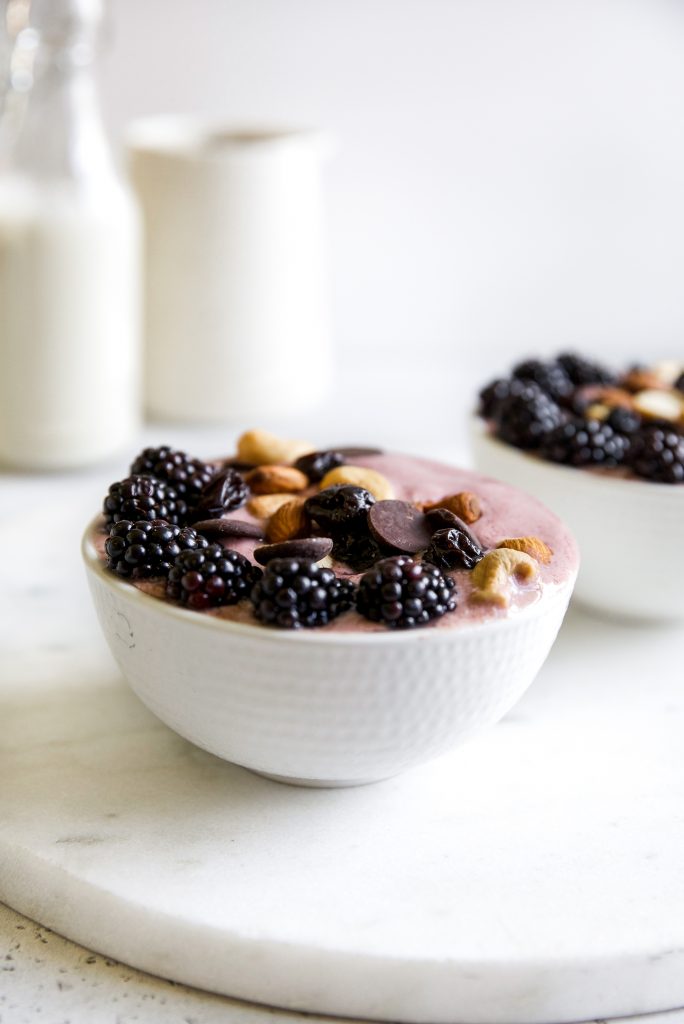 4. Berry Smoothie
Whether you buy fresh or frozen berries does not really matter. Strawberries, raspberries, blackberries and blueberries are nutrient powerhouses. Blend them with milk, yogurt or a banana for a quick breakfast that tastes like a dessert but helps your body achieve peak performance.
Photos by Erb and Spice