September 2, 2020 marks World Coconut Day, which celebrates the versatility and nutrition of the coconut. Delicious coconut can adapt to suit various savoury dishes and sweet treats. On top of supplying fat and protein, coconut products contain manganese, which is an important mineral for bone health and metabolic function. The copper and iron present in coconut also promote red blood cell formation. With so much going for them, coconuts are an ideal choice for main dishes or snacks.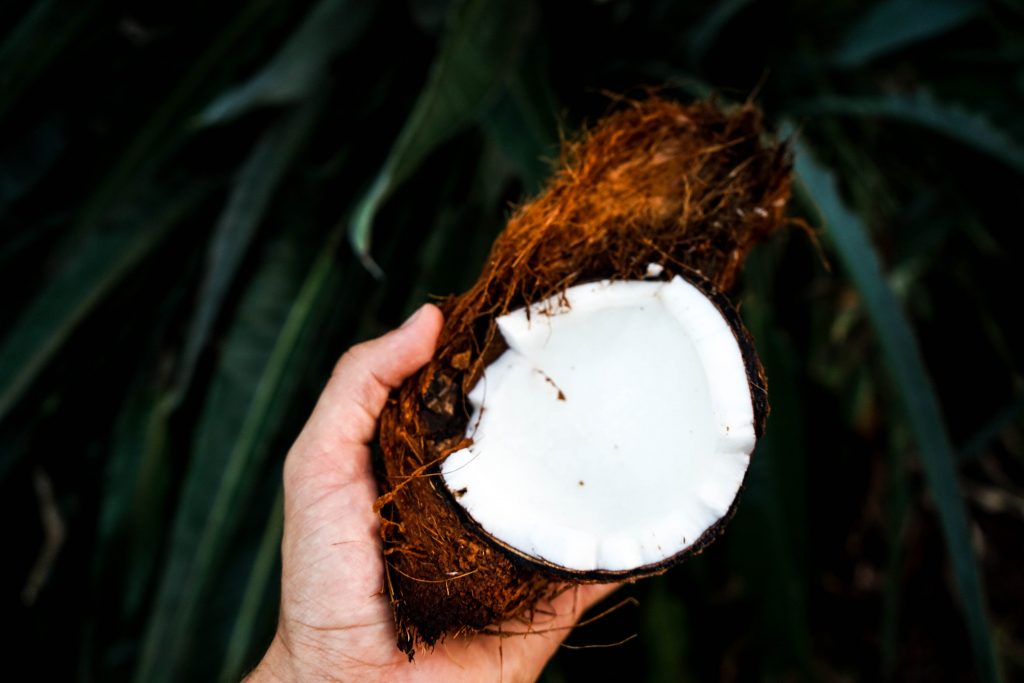 We have some awesome snacks with coconut to suggest for World Coconut Day. The Aloha Kauai snack mix brings together the best flavours of the tropics: pineapple, macadamia and coconut. Thai Holiday offers a crunchy alternative with rice sticks and roasted cashews.
Learning to cook with coconut benefits your health as much as your taste buds. Here are some hand-picked healthy coconut recipes to try.
Regardless of your comfort level in the kitchen, this 3-ingredient bar
recipe has to be among the easiest healthy coconut recipes. Simply mix together 3 cups of shredded coconut flakes with 1 cup melted coconut oil and 1/4 maple syrup. Press the mix into a parchment-lined pan and chill. This is one of the perfect snacks with coconut for low-carb, keto dieters.
To enjoy this savoury coconut dinner, you'll be sautéing green onions, ginger root, garlic and herbs, and then simmering lentils in vegetable
stock. At the end, add flaked coconut and tomatoes.
Mix up ground chicken or turkey with shredded zucchini and herbs.
Form the meatballs, coat them with Panko bread crumbs and sauté them in oil. For the sauce, you'll stir together coconut milk, tahini, honey and spices.
Reach a compromise with your sweet tooth with this pie recipe that
uses less than a cup of sugar. To make the filling, you'll mix eggs, sugar, cornstarch, milk, flaked coconut, coconut and vanilla extracts, and cream of tartar. Pour into a baked pie pastry and bake until the filling is set.
Thai cuisine has mastered healthy coconut recipes. This soup brings together a host of herbs and spices, such as lemongrass, ginger and cilantro. Fish sauce, red curry paste and coconut milk deepen the flavours of the soup that you use to simmer shrimp.
Photo by Irene Kredenets on Unsplash