Plant-based snacks are a great place to start when you want to establish healthier eating habits. High protein vegan snacks have the flavour to excite you and the nutrition to satisfy your hunger. Munch on vegan snacks with pride instead of feeling like you gave into the temptation of junk food.
Plant-based snacks with nuts, whole grains, chia seeds, soy or other legumes provide healthy sources of plant protein. Whether you feel like making something from scratch or just opening a bag, we've found some great vegan snacks for you to try.
When you don't want to spend time in the kitchen, open up some Hearty Tamari. This mix brings together popular high protein vegan snacks. Almonds and cashews are tossed with sesame sticks and pretzels and roasted with Japanese tamari sauce.
Perk yourself in the middle of a long afternoon with this spicy and sweet snack mix packed with 6 grams of protein per serving. Roasted corn nuts and edamame supply plenty of crunch while sriracha flavour and maple syrup entertain your taste buds. Sweet Sriracha Crunch proves once again that no one has to sacrifice anything with plant-based snacks.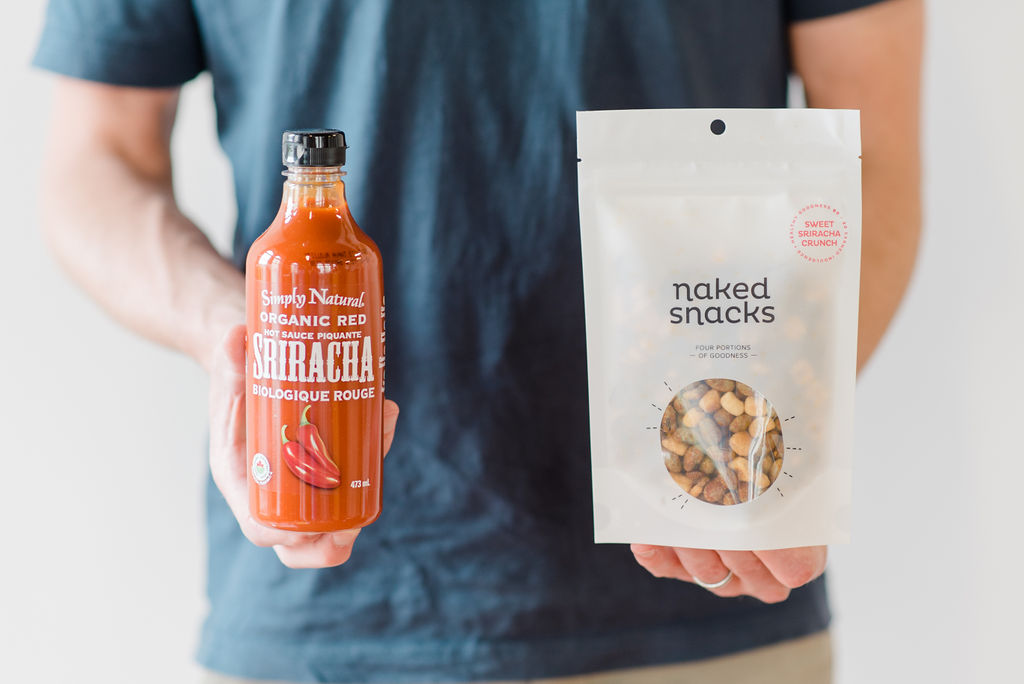 Over-roasted Chickpeas
Vegans around the world rely on chickpeas to fill their protein needs! A single cup fills you up with 39 grams of protein. Roasting them in the oven transforms them into the perfect crunchy snack.
Ingredients
2 15-ounce cans of chickpeas
1/4 cup olive oil
1 teaspoon salt
2 to 4 teaspoons of your desired seasoning blend
Instructions
Drain the canned chickpeas. Let them air dry on a paper towel.
Line a baking sheet with parchment paper and spread chickpeas on the pan.
Drizzle with olive oil and stir until chickpeas are coated.
Sprinkle with salt and roast for about 25 minutes in a 425-degree oven. Stir them in the oven every 5 minutes.
Once they are golden brown, toss them with seasonings like cayenne pepper, garlic powder, paprika, onion powder and cumin.
Enjoy! If you want to just crack open a snack with chickpeas, take a look at Nutless Wonder.