Snacks during pregnancy can make a significant impact on your daily
nutrition. Reaching for junk food undermines the healthfulness of your diet when your body's demand for nutrients is peaking. So to prevent this, you could choose healthy pregnancy snacks to satisfy your cravings and improve your overall nutrition!

Fortunately, there are many pregnancy snacks that are healthy and still let you choose between salty, crunchy, creamy, and chocolaty foods you crave. Let's take a look at a few.
1. Guacamole and Tortilla Chips
The avocados in guacamole provide about 90 mcg of folate, the B vitamin
that your folic acid supplement is seeking to boost, per cup. Ideally, pair the dip with whole-grain tortilla chips for a snacktastic treat!
2. Nuts
Cashews, almonds, pistachios, walnuts, pecans, and peanuts are full of
protein, healthy fats and fibre. They also contain folic acid which is super important for fetal growth and development. Trail mixes frequently include nuts, like the Tuscan Road Trip with cashews, pistachios, and almonds that allow you to get a balanced dose of macro and micro-nutrients while snacking. Dried blueberries and cherries add a dose of antioxidants, and the dark chocolate can satisfy your chocolate cravings in a healthier way.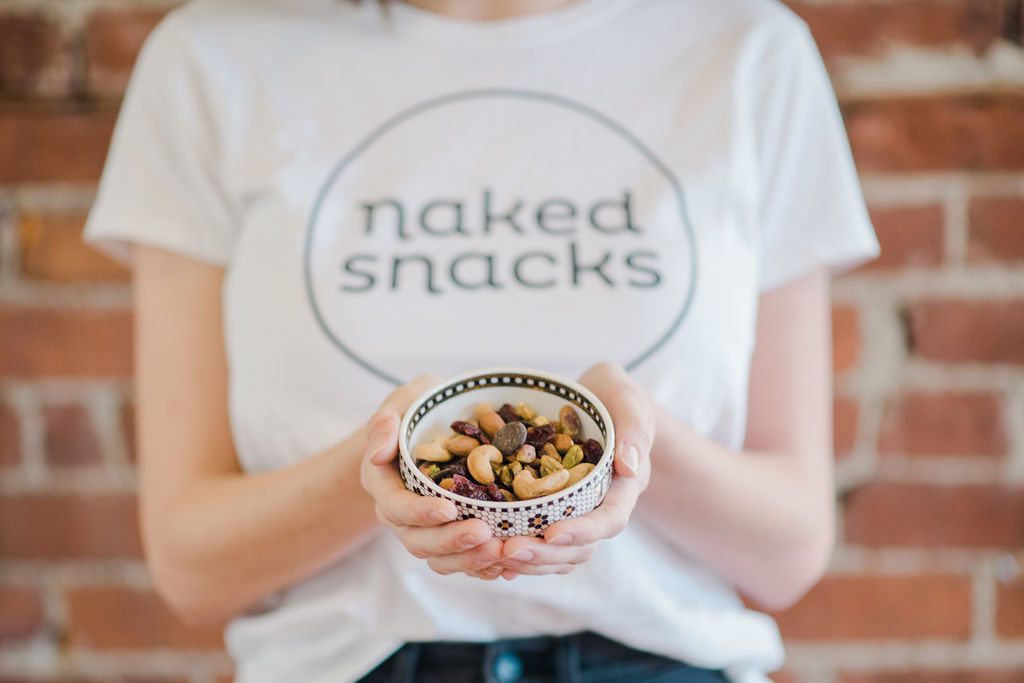 Speaking of chocolate cravings…
3. Chocolate
In recent studies, chocolate has been found to apparently reduce the risk of preeclampsia, and it never fails to please the palate. Chocolate supplies antioxidants and dark chocolate is the best choice among healthy pregnancy snacks. One way to enjoy your chocolate in the morning is with PB Chocolate Granola! The 70%+ dark chocolate it contains can help to lower your blood pressure, and it's a good source of vitamin E.
4. Greek or Plain Yogurt
Your body needs much more calcium than usual when you're pregnant.
Calcium is a big part of the dairy food groups like yogurt (which also provides protein as well)! Yogurt can serve as the base for many healthy pregnancy snacks. You can add nuts, flax seeds, Goji Granola and fresh or dried fruit to make it tastier.
5. Healthy Swap for Sweet Treats
Let's be honest, pregnancy is hard, and you'll have days when you want to hand the keys to your sweet tooth. Instead of going for cake or cookies, you should do a healthy swap. For example, a trail mix with candies hits the sugar craving while still including nutritious whole foods. Or you could go with healthy food that has been sweetened, such as Maple Praline Almonds. You still get the healthful benefits of almonds but with maple syrup deliciousness.