This is the second installment of our new blog series called 'Meet the Team'! Today we're excited to introduce you to Nicole, our talented Product Designer. Nicole is a co-op student from the University of British Columbia. She works in a multitude of different areas with Laid Back Snacks, from marketing initiatives to technology projects and everything in-between.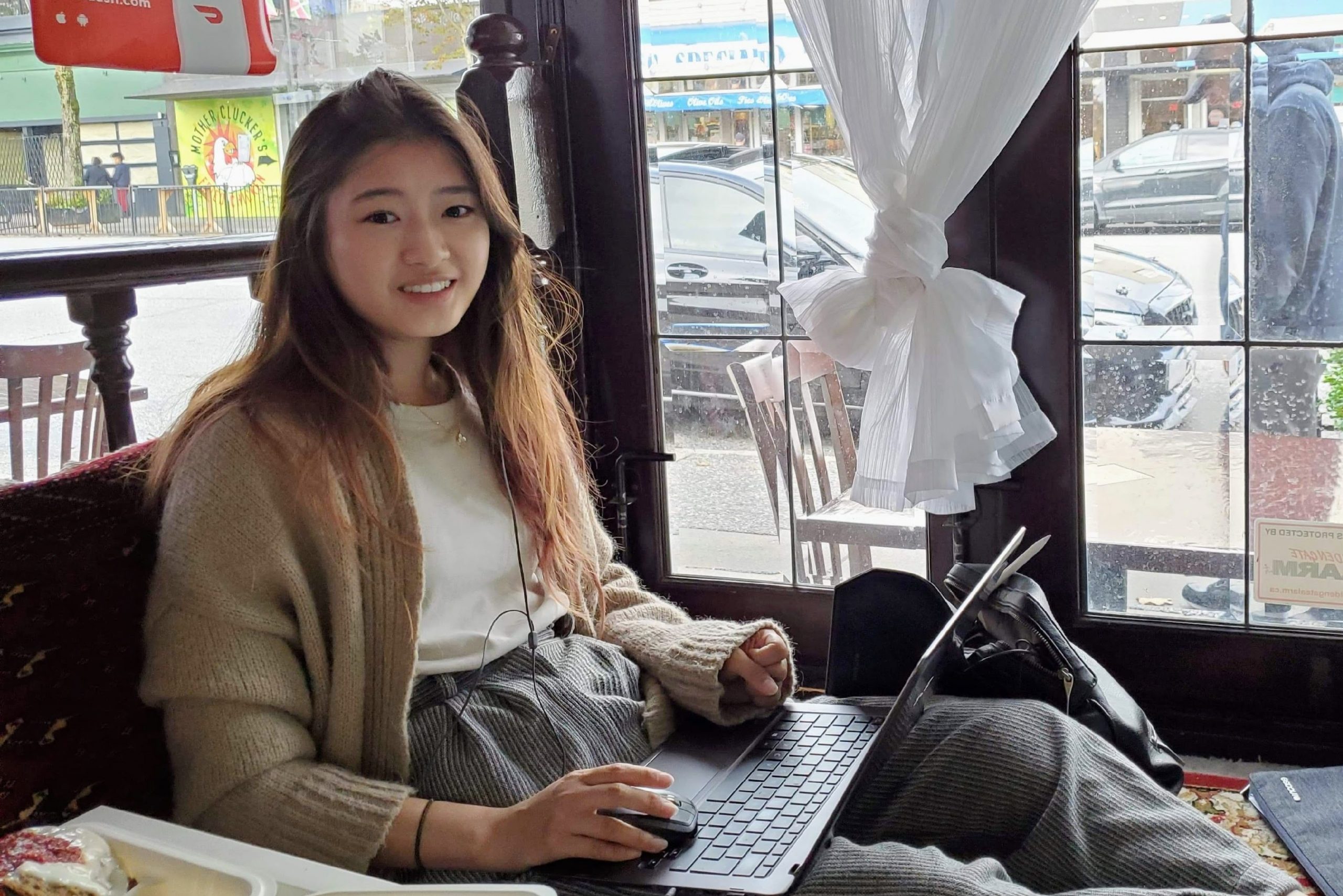 How long have you been working at Laid Back Snacks?
I've been on co-op here for almost a year! I started off with a focus on building our SEO strategy, and then transitioned to Product Design.
Out of the 30 snacks in our shop currently, what's your favourite snack and why?
That's a hard one, since they're all so delicious! My favourite snack has to be Spicy Joe – although Wooster Sure Almonds takes a very close second. I love the chocolate covered coffee beans so much that I wish there was an exclusively chocolate covered coffee beans snack!
What does your day-to-day look like and what's the favourite part of your job?
My day-to-day varies quite a lot depending on which project I'm working on, and what stage it's at. My days fluctuate between managing development projects in Jira, and helping to improve the site by designing a better user experience for everyone. I'm also around to do QA testing for Darrien (our developer), and investigate any site issues and bugs that might come up. I'll also work on our marketing emails, and occasionally help out our amazing marketing specialist, Daria.
With my current project, redesigning the My Account experience, I've been doing user interviews to research how we can further improve the current iteration of our design.
I think my favourite part of my job is the variety of tasks I get to work on! I love being able to help everyone out, and streamline processes. When that involves building a cool spreadsheet or getting to set up fun reports and automated workflows in software like Salesforce, even better :).
In your spare time, what's your favourite thing to do?
When I have some time after work and school, I love playing games! I'm addicted to boardgames (although the pandemic has unfortunately limited my ability to play with others 🙁 ) In terms of video games, Genshin Impact is one of my favourites currently, but I'm looking forwards to playing Monster Hunter Rise as well.
I'm also a huge foodie, so I love going around to different cafes (pre-COVID) and restaurants to try out new food, which I document in an instagram account.
If you could only eat one food for the rest of your life, what would it be?
Nicole: If I could only eat one food for the rest of my life, it'd have to be kbbq or sushi… or skewers… it's so hard to choose!
What are you currently watching (movies/tv-shows), and any recommendations?
I'm not watching too much currently – just Parks & Recreation. I like it because it's lighthearted and easy to watch!