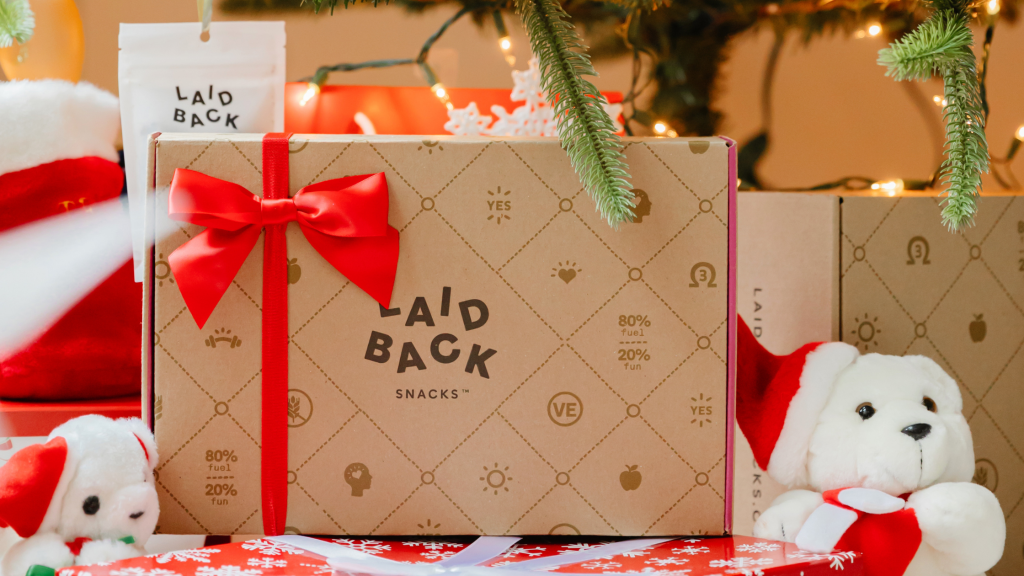 You, your employees and clients have worked through various disruptions and challenges for more than a year. The 2021 holiday season presents a perfect opportunity to thank everyone for their patience and resilience. Snack gift boxes delivered to their doors will communicate your appreciation and gratitude for these business relationships.

The time is now to select company gifts so that they arrive on time. Laid Back Snacks will handle all the packaging and delivery while you stay focused on business. With two to three weeks lead time, we can meet your deadlines and help you look good in the eyes of your staff and customers.

Our gift boxes of nourishing and healthy snacks will delight the people on your holiday shopping list. Health and wellness do not have to take a backseat to celebrating the holidays. By sending out tasty snacks, you show your employees and clients that you value their health and want them to enjoy a productive New Year.
Why gift giving in the workplace matters

At the organizational level, holiday gifts are a proven way to show employee appreciation. Receiving a gift breaks an employee's normal routine for a moment. Instead of getting asked to do something, the person only has to enjoy a delicious experience.

A person who feels appreciated and recognized will feel motivated to perform well. Your investment in employee recognition gifts promotes better employee well-being and job satisfaction. Research strongly suggests that happy employees are very advantageous. The author of "The Happiness Advantage" concluded that workplaces with engaged and happy employees experienced 37% more sales and 31% higher productivity.

Thoughtful wellness gifts for employees can increase employee happiness and reduce their desire to leave. Higher retention saves big money over the years, especially in this tight labour market. According to surveys by the human resources industry, nearly half of employers struggle with the challenge of worker retention. Holiday gifts may tilt the advantage in your direction.
Client gifting and your ROI

With all other things being equal among your competitors, the quality of your relationship with a client can be a deciding factor in your favour. Gifts tell your clients that you do not take them for granted. Clients will see your gift as a sign that you appreciate them. With corporate gifting, you show more than gratitude. You show that your company pays attention to the details.

The good impression produced by sending gifts to clients promotes:
A positive brand image
Repeat business
Referrals

You also create a situation when you might get some social media shoutouts. An impressive gift could inspire a client to take a picture of it and share it on social media.
Tips for choosing gifts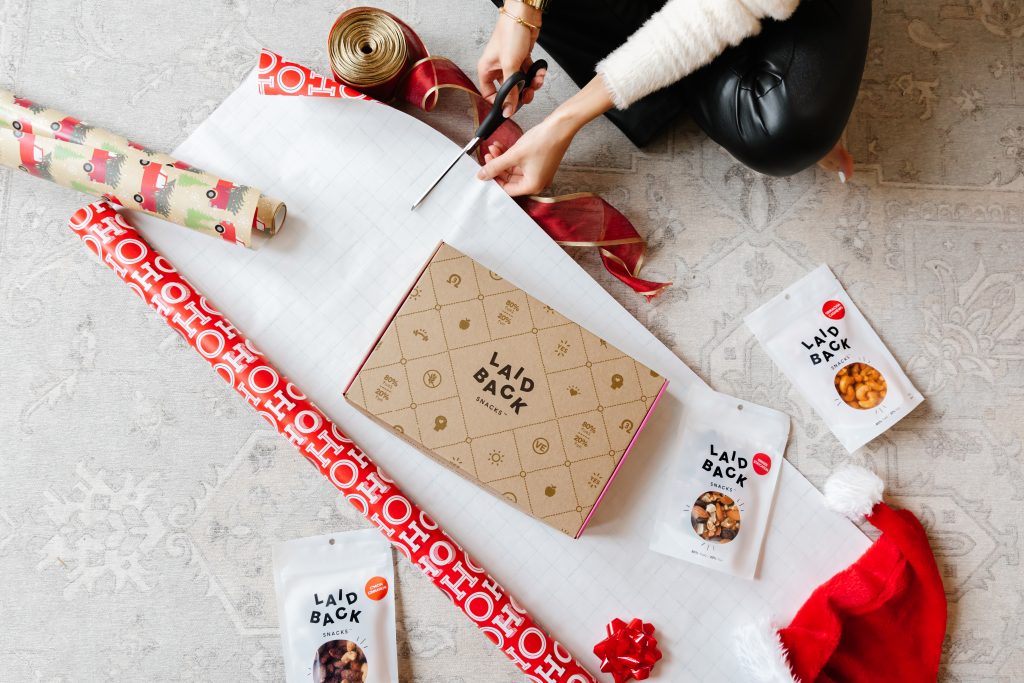 1. Think about the recipient
A gift should appeal to the person getting it. When choosing gifts to send out to a whole staff, items with broad appeal and usefulness are best. Food baskets, entertainment subscriptions, gift cards and prepaid credit cards are popular options. Everyone eats, which makes food a top choice for holiday gifts. Most people appreciate gift cards and paid subscriptions as well.
2. Plan ahead for timely delivery
Package volumes spike at the end of year for all shipping services. To overcome the crush, you need to place gift orders at least three weeks prior to your desired delivery time
3. Create a great unboxing experience
You can enhance that moment of getting a gift by choosing a package that is attractive and creates excitement for its contents. You want a gift that reflects positively on your company's image and immediately makes the recipient feel valued. Good strategies for achieving these goals are to use locally sourced gifts or environmentally friendly packaging.
How Laid Back Snacks helps you succeed
Our big product selection gives you the options that you need to overcome the challenges of buying corporate gifts for multiple teams and clients. We have something no matter what dietary or ethical concerns your staff or clients might have. We produce 31 healthy snack varieties, including no nut, no gluten, vegan and keto-oriented snacks.

On top of offering thoughtful food choices that respect people's needs and lifestyles, we make it easy to personalize your gifts. The ordering system allows you to enter personal notes to recipients.

After choosing tasty snacks, write your message, and Laid Back Snacks does the rest of the heavy lifting. We'll get to work spreading holiday cheer and elevating everyone's perception of your company. Our snacks are an excellent solution when you're looking for remote employee appreciation gifts.

In addition to sending everyone a uniquely delicious snack they will love, we donate to hungry children through Breakfast Club for every gift box that we sell.
Order early
Stay ahead of the holiday rush by getting your order into Laid Back Snacks as soon as possible.