We're BIG believers that ⁠together we can uplift each other and ultimately make the world a bit brighter. We know that whether it's a small compliment or some unexpected recognition, the little things that can make a big impact.
In the past month, we called on our community to share how they spread kindness on Random Act of Kindness Day, as well as asked our community to shine a spotlight on women who impacted them on International Women's Day.
We received many amazing responses and are pleased to share these uplifting examples of what Laid Back Snackers have done to spread kindness and gratitude.
Random Act of Kindness
1. Drop off a surprise!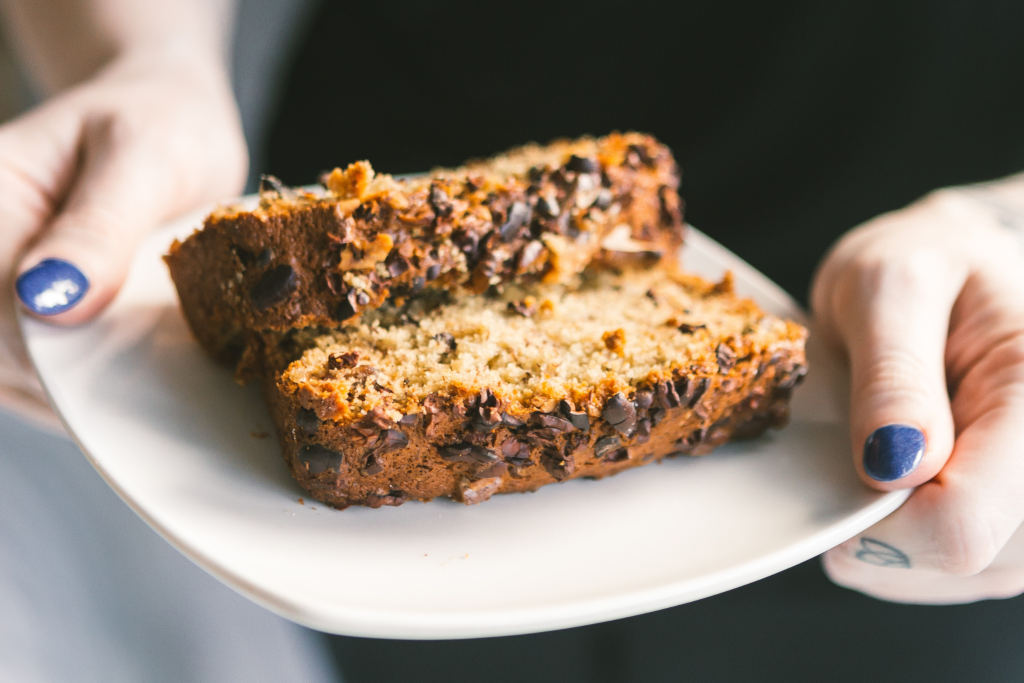 Snacks, books, essentials – a little kind gesture or present is enough to show that you care or are paying attention to those around you!
"Dropping a book in my neighbor's mailbox that I thought she would like. Bookmail is the best mail!" – @trysmallthings
"Brought my mom lunch at work because she was having a really hard day" – @justastayathomemama
"Bought a coffee for a creator I enjoy following" – @Mirandarssll
"Brought my parents groceries." – @Amadarodger121
"I made soup for my daughter and brought it over to her place" – @jochan777
"I delivered essentials to my sister's house since she's sick" – @_meganrichardson_
2. Donate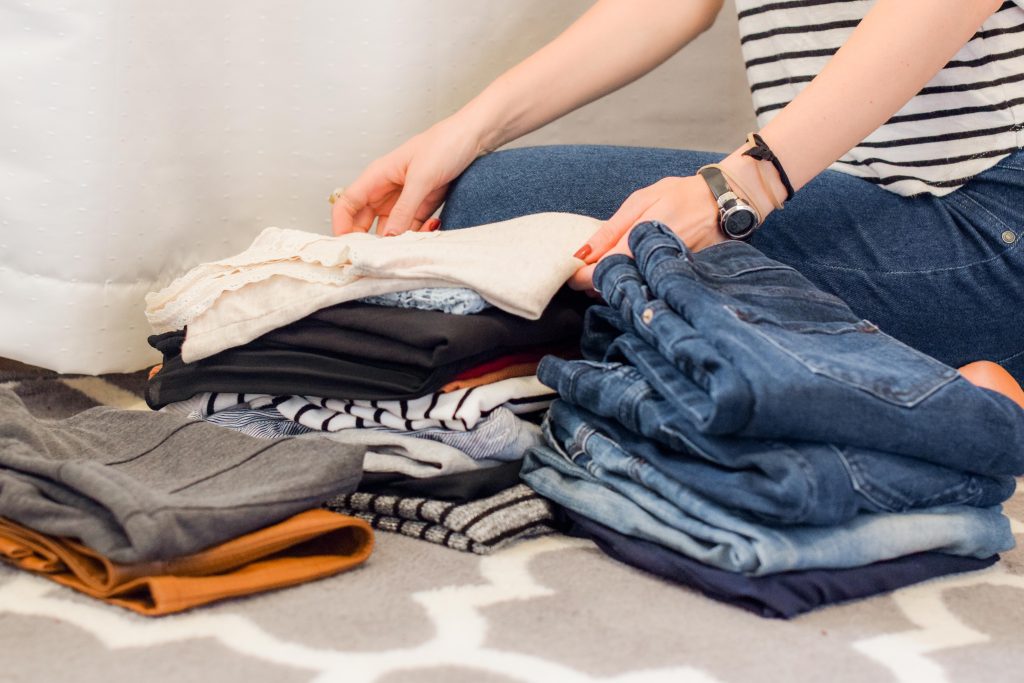 Giving basic necessities is a wonderful act of kindness, we are proud to annually donate to Mamas for Mamas's Karma Market where we will fill their pantry with nutritious snacks for moms.kindness, as well as being mindful of what you are giving away (ex. Items without holes and broken bits).
"I donated a bunch of clothes today" – @margoo08
"Donated clothing and baby items to the local church." – @shaylababy10
"I donated to our local food bank today , I do that every time I grocery shop . Such a easy way to help a family out ❤️" – @cynthiacory1
3. Extend help!
A helping hand is appreciated by everyone, whether it's shovelling snow or tech support! So, if you see friends, neighbours, elderly individuals or even strangers who could use some help, don't hesitate to give it!
"My neighbour isn't feeling well so rather than have her walk the dogs in the rain, I took them out this morning and will do it again this evening" – @nancercise
"Shoveled my neighbour's driveway" – @crazycatsab
"Checked in on a friend" – @mary_yu_
"Held open the door for a fellow shipper holding a big bag of groceries" – @siu7618
"Helped out with online learning" – @the6ixgoddess6
"I helped out a lady at the gas pump who didn't know how to use it."- @pumie.o
Gave tech support over the phone [to a] long distance… elderly relative." – @callacooper
We encourage everyone to find a way to spontaneously spread positivity not just on Random Acts of Kindness Day. It can be as simple as saying "Good morning," or giving up your seat on public transportation. You might not think that your small act of kindness made a difference to others, but you might have just made their day a little better because of it.
And that's something to be happy about!
International Women's Day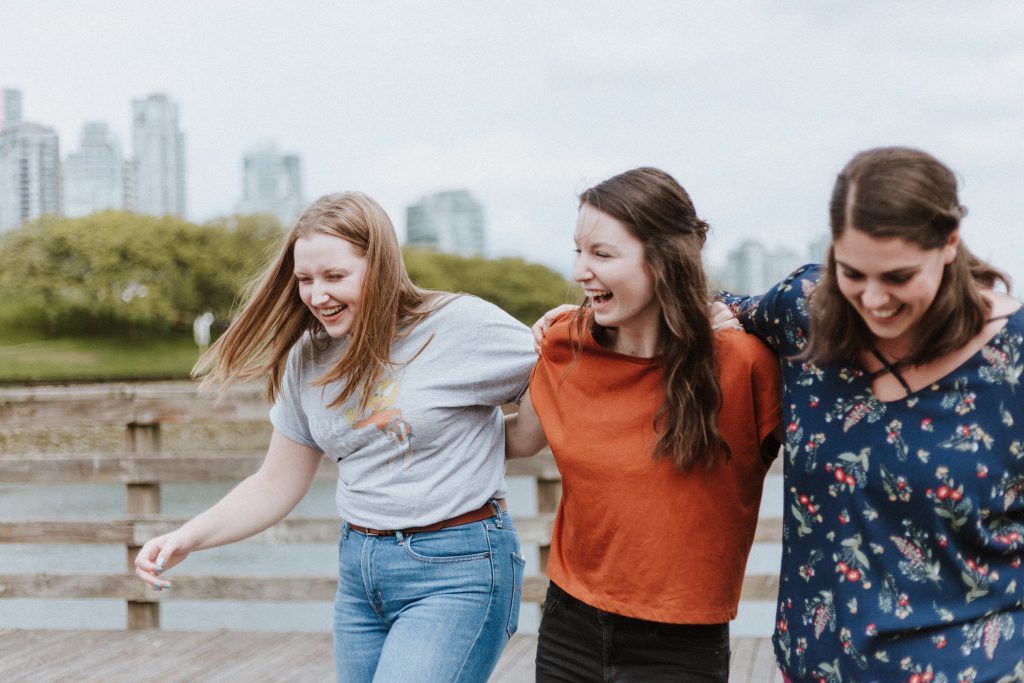 March 8th 2022 was International Women's Day and we encouraged our community to share with us a story of how a woman in their lives has impacted them. Check out the beautiful messages we received below!
Alexandrine S. nominated her strong and independent mother.
"My mom is a wonderful mother for her four children. She is also the perfect grand-mother. She taught me how to be strong and independent [.]"
M. B nominated her resilient and positive daughter.
"My daughter Sarah is an amazing lady! She is a top notch mom who is raising mama amazing grandboys with great joy! She is a great friend to many. Through tough times, she always has a positive outlook and a [can] do attitude!"
Dana M. nominated her courageousness and selfless mother.
"My mom deserves recognition for being the kindest, hardest working person I know. She works at a hospital and has been working so hard the last 2 years through the pandemic. She always goes above and beyond to help others and to be there for us when we need her.
Donna L. nominated her devoted and impactful mother
"My Momma is the absolute best!! Her support towards our whole family has always been amazing! My Dad has been passed on now for over 10 years and she's managed to keep it all together with managing a campground on her own, no new hires, keep family get togethers going, always celebrating and planning any holiday and birthday and now retired is planning the rest & relaxation she most deserves but still putting us kids first. She has always been my hero and my best friend!! Love you to the moon and back ❤️"
Loretta K. nominated her kind hearted and open-minded mother.
"So many incredible businesses created and run by women but I'd like to talk about and shine a light on my Mom Stella! My mom has a very positive outlook on life even though she had gone through hard times. My mom finds good in almost every person and every situation and is so kind hearted. I have 3 favourite ladies in my life and my mom is one of them – I'm a very lucky daughter to have such an amazing mom."
Kelsie B. nominated her compassionate and supportive mother.
"My mom is the most incredible women I know! She raised [me] all by herself and always made sure I had everything she could give me. My mom made so many sacrifices for me and not a day goes by that I am not grateful for her. I had a baby this year and now she is the most incredible Grandma to my little girl. My daughter and I are so lucky to have her in our life. Strong women, may we know them, may we be them, and may we raise them!"
Let's spread more empowerment
We know International Women's Day is more than just a day. It's a continuous journey of breaking bias. We're recognizing all the women who raise us, uplift us, encourage us, and for all of the many things you do that aren't recognized. ⁠
Let's continue to celebrate achievements and work towards the day we achieve gender equality.
Thank you to everyone who participated in sharing their stories with us. We are grateful for such an amazing community and inspired by all of you.
⁠