Snack cravings don't have to sabotage your otherwise healthy diet. Laid Back Snacks brings you delicious, high protein and vegan options that nourish the body and delight the palate.
Our philosophy of 80% fuel and 20% fun translates into goodies that erase temptations for empty-calorie junk food. Almonds and chickpeas are two of our go-to foods for crafting healthy snacks. On top of being packed with nutrition and crunch, they accept flavourings like the good food champions that they are.
Honeybee Chicks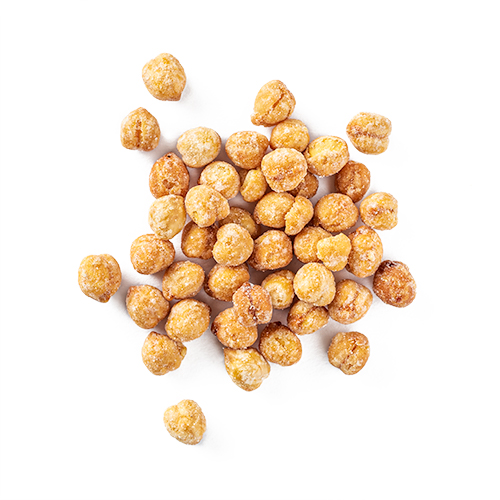 Nut-avoiding snackers can get the crunch they crave from protein-positive roasted chickpeas. Honeybee Chicks presents a zero-cholesterol snack with 5 grams of protein per 28-gram serving. We blend cane sugar and wildflower honey to sweeten these chickpeas as they roast up to golden and crunchy perfection. Every handful boosts your body with more than good taste. Every serving yields 4% and 6% of your daily needs for potassium and iron respectively. You can enjoy these nutritional benefits while indulging in a lightly sweetened snack. With only 6 grams of sugar per serving, Honeybee Chicks outclasses junk food on flavour while not blasting you with too much sugar.
Wooster Sure Almonds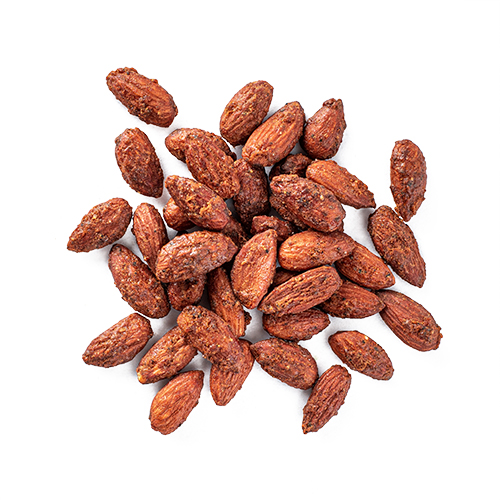 Wooster Sure Almonds
Worcestershire sauce and almonds dance the tango to make this tangy and crunchy snack sensation. You get the natural goodness of dry roasted almonds that offer plant-based fats and protein. We add a bit of molasses and cane sugar to sweeten things up while the salt, garlic and spices deliver a savoury finish. A single 28-gram serving includes only 170 calories while keeping your body strong with essential nutrients. Every serving that you munch on supplies 4% of your daily need for potassium and 6% of calcium. And if you need a boost of iron, 6% of the daily requirement comes from just popping these nutty treasures into your mouth.
Laid Back Snacks makes it easy to stock your pantry with convenience foods that won't fill you with regret. Pack a bag for work, school, the hiking trail, or your next long car drive. With our healthy treats at your fingertips, you can defeat the temptations of candy bars.