Wine is often best savoured with a snack, and there are many snack ideas that can make your next glass of wine more enjoyable. It's also possible to find low-calorie snacks that go great with certain wines. You can even make your own charcuterie board that includes different snacks to go with your wines.
Any of these four snack and wine pairings may be right for you.
Tawny Port and Almonds
You can choose from different Tawny Port Portuguese wines to go with some almond snacks. Tawny Port wines are known for their fig, raisin and hazelnut flavours and are often made from red grapes. We highly recommend pairing it with Maple Praline Almonds.
Cabernet Sauvignon and Cheddar
Known for being one of the best wine and cheese pairings, Cabernet Sauvignon and cheddar can make your next picnic or fancy gathering more exquisite. The wine can bring out more of the cheese's flavour and intensify each bite. Extra-sharp cheddar is particularly ideal to eat while sipping on some Cabernet Sauvignon. Not a cheddar fan? No worries! Our new Wooster Sure Almonds works great with your favourite glass of Cabernet Sauvignon (employee tested and loved!). If you are on more of a sweet side of the snacks, check out Tuscan Road Trip: dark chocolate, dried blueberries and almonds are the perfect combo to go with the glass of Cabernet Sauvignon.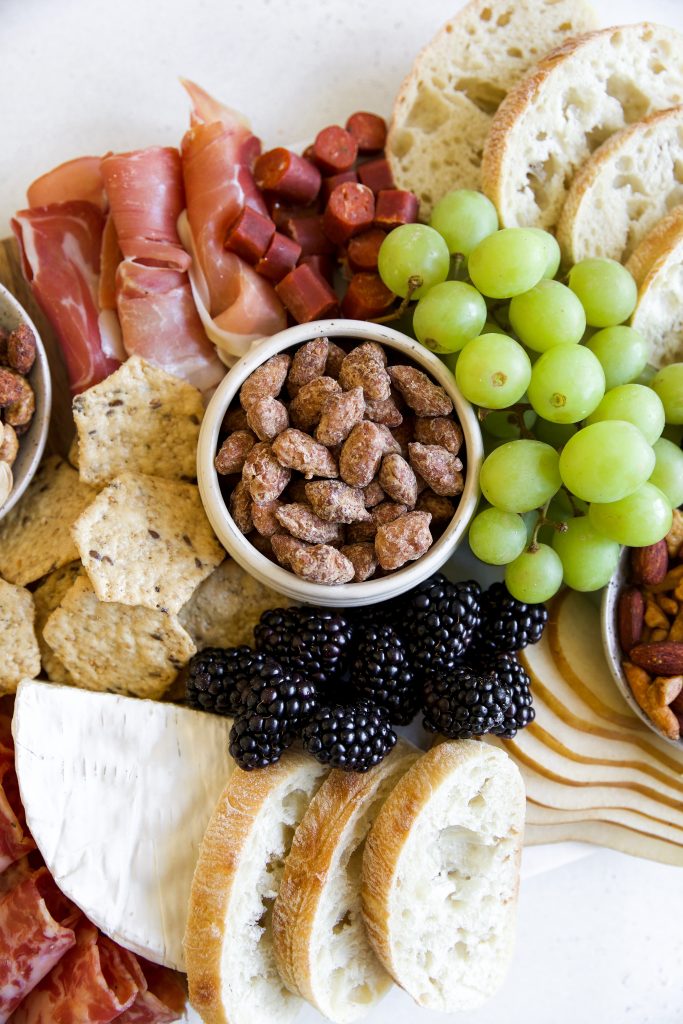 Chardonnay and Mangoes
If you want some extra sweetness with your wine, eating some mangoes with your drink can increase the sweet factor. Sunshine Mango is an especially good nut-free and gluten-free snack that can work well with a glass of Chardonnay.
Pink Moscato and Wholesome Yogi
You can make your own charcuterie board with Wholesome Yogi as additions if you want a good and nourishing snack to go with a glass of Pink Moscato. The sweetness of dried cranberries and the creaminess of the yogurt chips can make snack time more enjoyable.
Whether you're looking for some ideal wine and cheese pairings or some other type of snack and wine combo to enjoy during your next wine night, these wine pairings will probably be to your liking. Laid Back Snacks has a wide range of snacks that go perfectly with many wines, and you can check out 30+ snacks selection here.