Choose >
Delivery >
Order >
Enjoy!
Your Snacks
Surprise me!

-

Surprise me!

-

Surprise me!

-

Surprise me!

-

Surprise me!

-
Box Size
5
Snacks
10
Snacks
20
Snacks
Your Order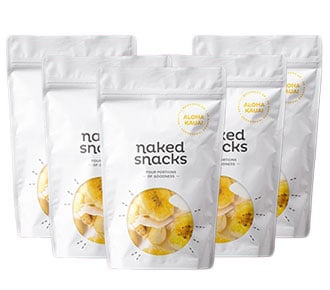 5 Snack Box
5 large 130g bags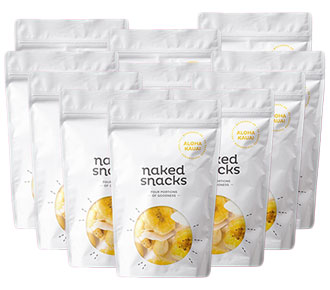 10 Snack Box
10 large 130g bags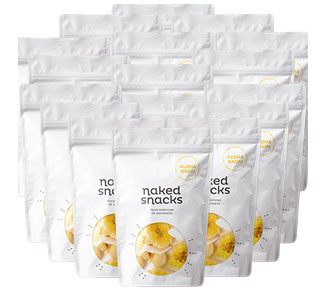 20 Snack Box
20 large 130g bags
Tax:
Included on all orders
Shipping:
Always free for 10 & 20
Delivery:
Every 2 weeks
Once a month
Every 2 months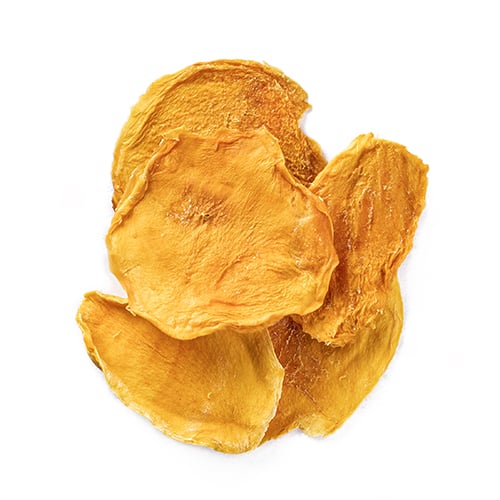 About this snack:
Mango is our happy food. It reminds us of a childhood spent eating juicy handfulls on long summer days. Sunshine Mango is 100% organic and sweetened by the sun - not an additive in sight. This fruit features an impressive list of health benefits too. Mango helps level out any acid build-up in the body and clears the skin of clogged pores. One cup of sliced mangoes supplies an incredible 25 percent of your needed daily value of vitamin A. Go mango!
Ingredients:
100% organic mango. No sweeteners or sulphates added
Nutrition Facts
Valeur Nutritive

Per 35g. 100g in this bag

Sunshine Mango

Amount
% Daily Value
Teneur
% valeur quotidienne
Calories / Calories 90
Fats / Lipides 0.5 g
1 %
Saturated / satures 0 g
0 %
+ Trans / trans 0 g
Carbohydrate / Glucides 22 g
Fibre / Fibres 1 g
4 %
Sugars / Sucres 15 g
15 %
Protein / Proteines 1 g
Cholesterol / Cholesterol 0 mg
0 %
Sodium / Sodium 1 mg
0 %
Potassium 0 mg
0 %
Calcium / Calcium 10 mg
1 %
Iron / Fer 0.3 mg
2 %
Vitamin A / Vitamine A 150 mcg
15 %
Vitamin C / Vitamine C 79 mg
88 %