If you want to create a Happy Mother's Day for your momma that she'll remember, you can get her a special gift that she won't expect. A unique Mother's Day gift can offer your mom a refreshing change from the norm. With this gift guide, you'll have an easier time deciding on the perfect Mother's Day gift that she's sure to love.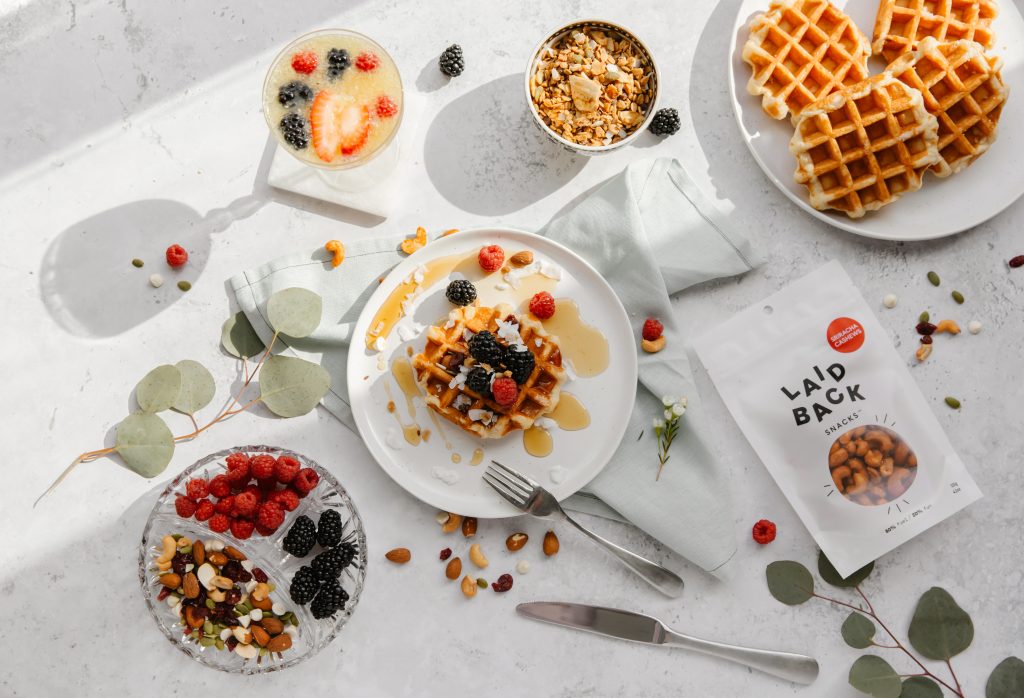 Laid Back Snacks Treat-Your-Mother Box
The at-home spa snack box from Laid Back Snacks will give your momma more reasons to celebrate. Each box includes the selection of our most popular Laid Back Snacks, all made with love and whole ingredients. The box also features some luxurious bath and skincare products by So Luxury Inc along with a candle from Canvas Candle Co that emits refreshing vanilla, cedarwood and sandalwood aromas. To learn more about the amazing women behind the box, check out our latest blog.
If you are looking for fun ways to incorporate Laid Back Snacks into your Mother's Day celebration, check out 2 At Home Brunch Ideas perfect for your momma!
Self-care Products
You can give your momma gifts that will allow her to enjoy some additional
pampering by ordering a self-care product set from MIFA. Eucalyptus coco
moisturizer and body wash can be included in one of the gift baskets that you order along with a scented candle that's made with pure essential oils.
Eco-friendly Household Items
If your mom is environmentally conscious, getting her some eco-friendly
household items from Net Zero Co. will help her do her part to preserve the planet. Stainless steel insulated water bottles, silicone baking cups and eco-friendly cleaning brushes are just some of the items that you'll find here. You can also order her a sustainable food storage bundle to help keep all her favourite foods fresh.
Meal Plan
A meal plan from Fraîche Table will be ideal if she loves to cook. A detailed list of food items and preparation methods that she'll need to prepare each meal can be accessed through the company's app. New recipes are added every week to the selections.
Unique Jewellery
There is no such thing as having too much jewellery – trust us on this one! We are all about gifting unique, one-of-a-kind pieces that your momma will fall in love with, just like the necklaces with special emblems from Lavender and Grace. Bracelets and earrings with special touches can also be included in your gift delivery.
These gift ideas will help you find the right unique Mother's Day gift much easier. She'll appreciate the extra effort that you put into getting her a gift when you choose to give her something different this Mother's Day.