Choose >
Delivery >
Order >
Enjoy!
Your Snacks
Surprise me!

-

Surprise me!

-

Surprise me!

-

Surprise me!

-

Surprise me!

-
Box Size
5
Snacks
10
Snacks
20
Snacks
Your Order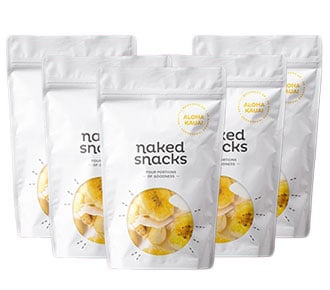 5 Snack Box
5 large 130g bags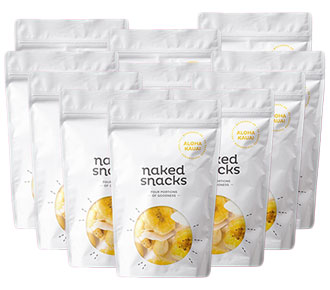 10 Snack Box
10 large 130g bags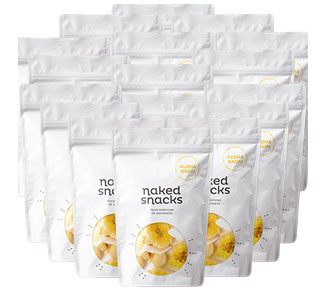 20 Snack Box
20 large 130g bags
Tax:
Included on all orders
Shipping:
Always free for 10 & 20
Delivery:
Every 2 weeks
Once a month
Every 2 months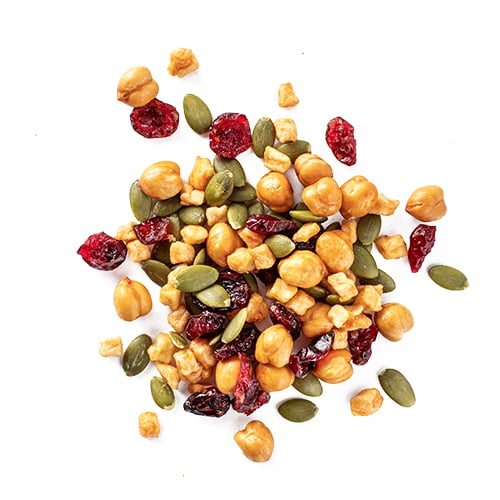 About this snack:
Not everyone loves nuts, and that's ok. For those who've decided to shy away, or been told that nuts aren't welcome in their favourite snacking location, we've got you covered. Nutless Wonder has all the satisfying crunch of a nut-filled snack thanks to our seasalt chickpeas. Apple pieces and cranberries bring the healthy sweetness, while pumpkin seeds add fibre and help support a relaxed nervous system. One taste and you'll never need a nut again!
Ingredients:
Sugars (dried cranberries (cranberries, cane sugar, sunflower oil), apple pieces), Salted chickpeas (chickpeas, sunflower oil, sea salt), Pumpkin seeds
Nutrition Facts
Valeur Nutritive

Per 28g. 130g in this bag

Nutless Wonder

Amount
% Daily Value
Teneur
% valeur quotidienne
Calories / Calories 120
Fats / Lipides 3.5 g
5 %
Saturated / satures 0.5 g + Trans / trans 0 g
3 %
Carbohydrate / Glucides 17 g
Fibre / Fibres 3 g
11 %
Sugars / Sucres 10 g
10 %
Protein / Proteines 3 g
Cholesterol / Cholesterol 0 mg
0 %
Sodium / Sodium 60 mg
3 %
Potassium 150 mg
3 %
Calcium / Calcium 10 mg
1 %
Iron / Fer 0.75 mg
4 %
Vitamin A / Vitamine A 0
0 %
Vitamin C / Vitamine C 0 mg
0 %