Choose >
Delivery >
Order >
Enjoy!
Your Snacks
Surprise me!

-

Surprise me!

-

Surprise me!

-

Surprise me!

-

Surprise me!

-
Box Size
5
Snacks
10
Snacks
20
Snacks
Your Order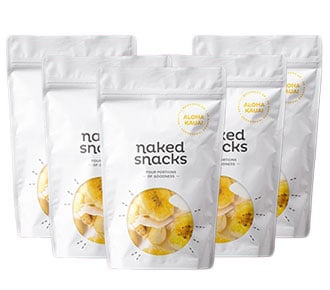 5 Snack Box
5 large 130g bags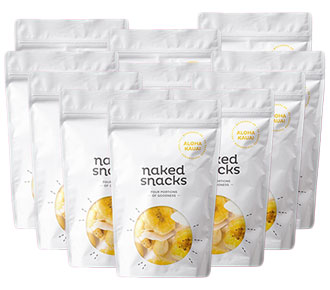 10 Snack Box
10 large 130g bags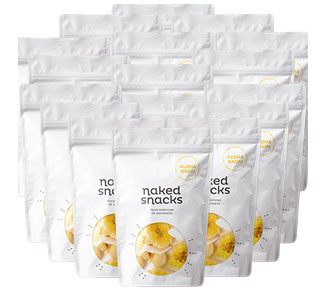 20 Snack Box
20 large 130g bags
Tax:
Included on all orders
Shipping:
Always free for 10 & 20
Delivery:
Every 2 weeks
Once a month
Every 2 months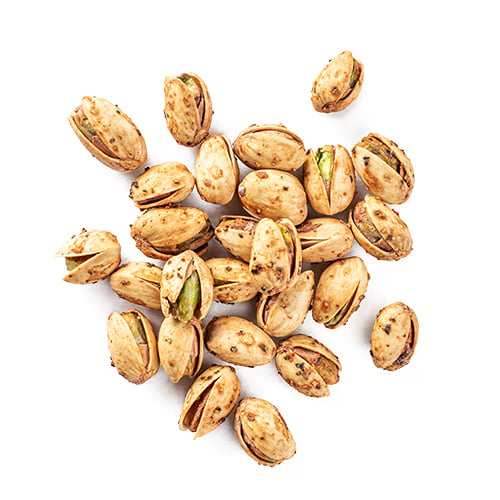 About this snack:
Freshly cracked black pepper is one of life's great flavours. We've added it generously to our delicious sauce, carefully poured that over our perfect pistachios, and then slow roasted the whole lot to give you the best in taste and goodness. Pistachios are chock-full of protein, healthy fats and fibre. They also have a low glycemic index (GI) value, which provides a longer lasting source of fuel than a high carb snack. What a nut!
Ingredients:
Pistachios, Lemon zest, Lemon juice, Salt, Sugars (coconut sugar), Black pepper
Nutrition Facts
Valeur Nutritive

Per 28g. 100g in this bag

Cracked Pepper Pistachios

Amount
% Daily Value
Teneur
% valeur quotidienne
Calories / Calories 140
Fats / Lipides 12 g
16 %
Saturated / satures 1.5 g
8 %
+ Trans / trans 0 g
Carbohydrate / Glucides 7 g
Fibre / Fibres 3 g
11 %
Sugars / Sucres 2 g
2 %
Protein / Proteines 5 g
Cholesterol / Cholesterol 0 mg
0 %
Sodium / Sodium 420 mg
18 %
Potassium 300 mg
6 %
Calcium / Calcium 30 mg
2 %
Iron / Fer 1 mg
6 %