 Order Summary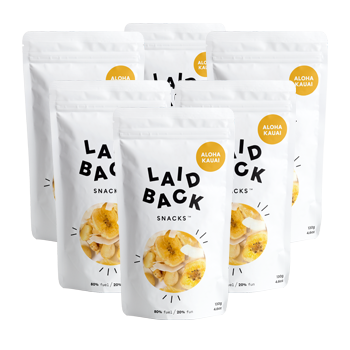 6 Snack Box
6 large 130g bags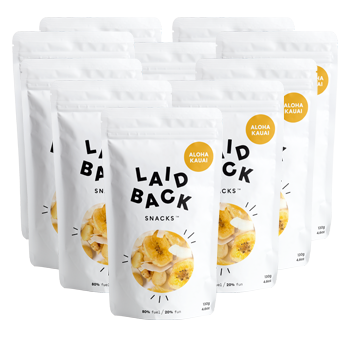 10 Snack Box
10 large 130g bags
20 Snack Box
20 large 130g bags
Tax:
Estimated at checkout
Shipping:
Always free for 10 & 20
Delivery:
Every 2 weeks
Once a month
Every 2 months

Back to Snacks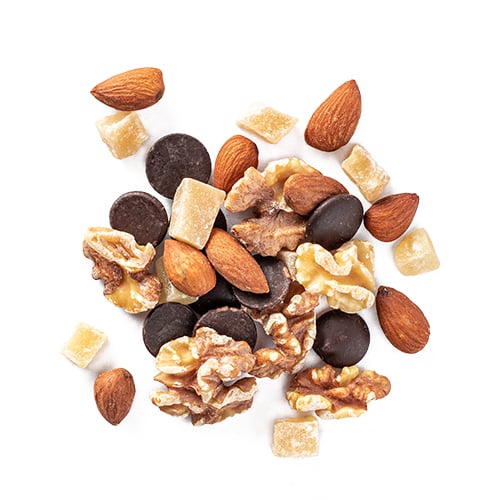 Ginger Staycation
Ginger Staycation is a laid back, relaxed kind of snack. Take a break from the day and do something that's all about you. Australian crystallized ginger mingles with our gourmet selection of nuts to offer a delightfully chilled taste profile. And let's not forget the chocolate. Dark chocolate is both delicious and really nutritious - it's linked to 40+ health benefits. Who knew that kicking back could be so good for you!
Sugars (70% dark chocolate buttons (unsweetened chocolate, sugar, cocoa powder, soy lecithin, natural vanilla flavour), crystallized ginger (cane sugar, ginger, citric acid)), Almonds, Toasted walnuts
| | |
| --- | --- |
| Calories / Calories 150 | |
| Fats / Lipides 11 g | 15 % |
| Saturated / satures 2.5 g | 13 % |
| + Trans / trans 0 g | |
| Carbohydrate / Glucides 12 g | |
| Fibre / Fibresv 2 g | 7 % |
| Sugars / Sucres 8 g | 8 % |
| Protein / Proteines 3 g | 0 % |
| Cholesterol / Cholesterol 0 mg | |
| Sodium / Sodium 15 mg | 1 % |
| Potassium 100 mg | 2 % |
| Calcium / Calciumc 40 mg | 3 % |
| Iron / Fer 1.25 mg | 7 % |
| Vitamin A / Vitamine A 0 mcg | 0 % |
| Vitamin C / Vitamine C 0 mg | 0 % |
You also might like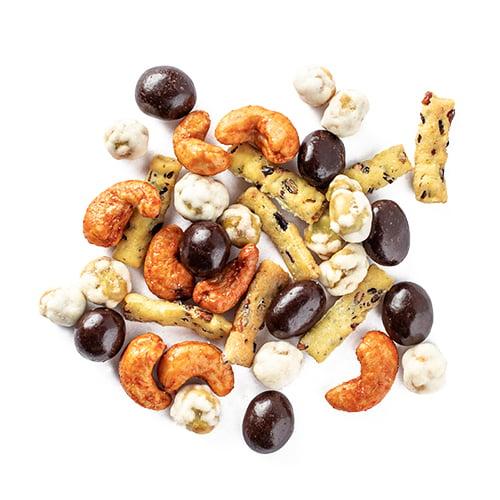 Spicy Joe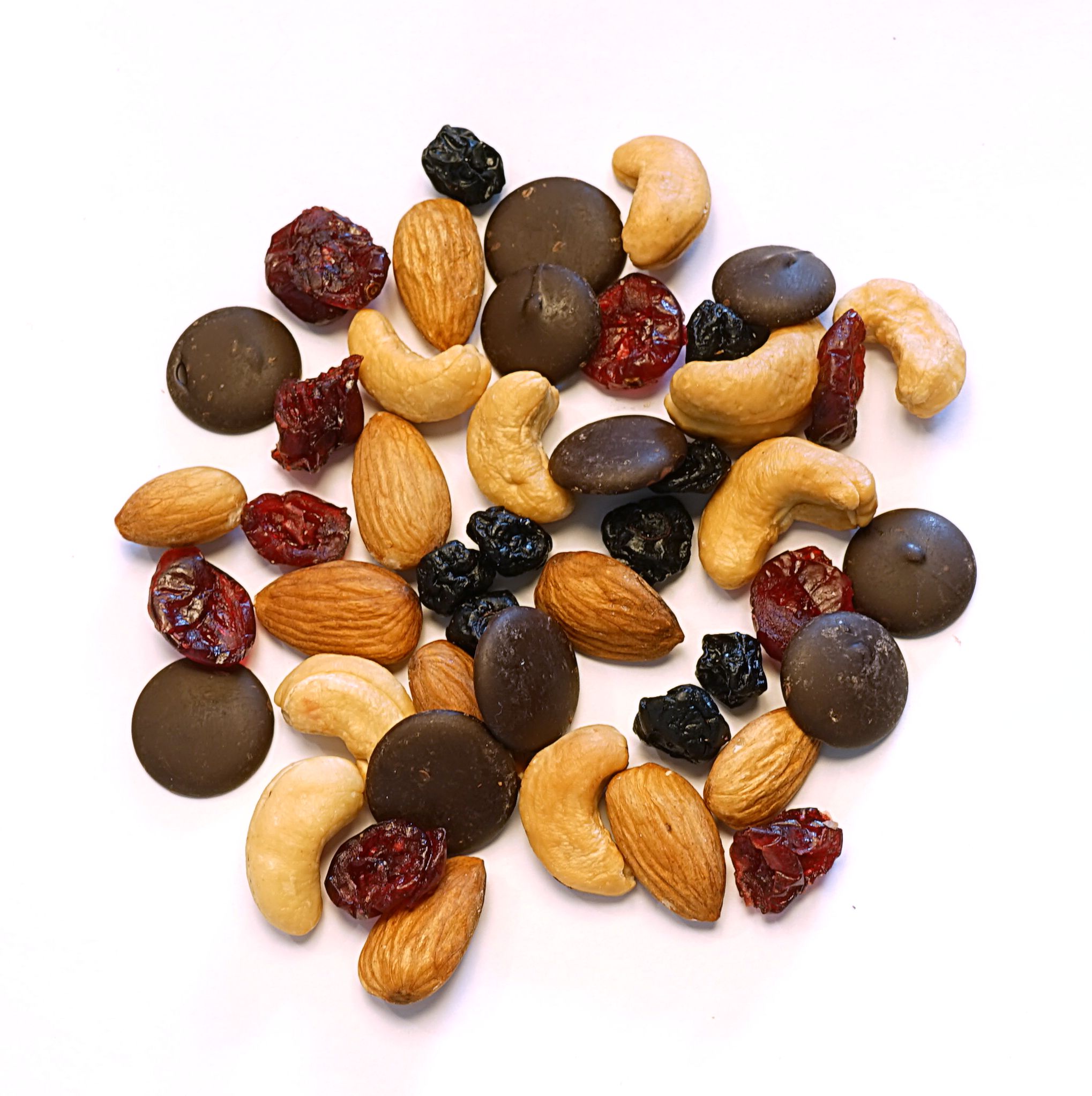 Tuscan Road Trip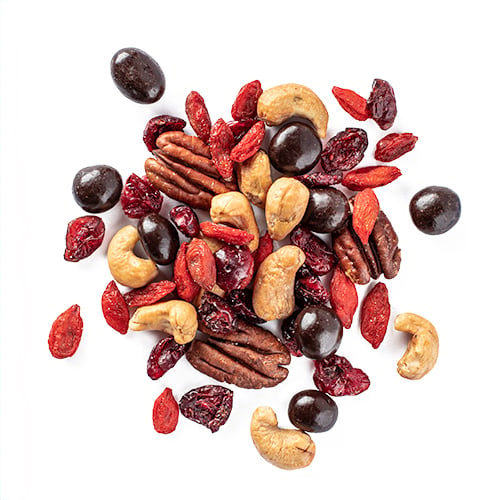 3pm Goji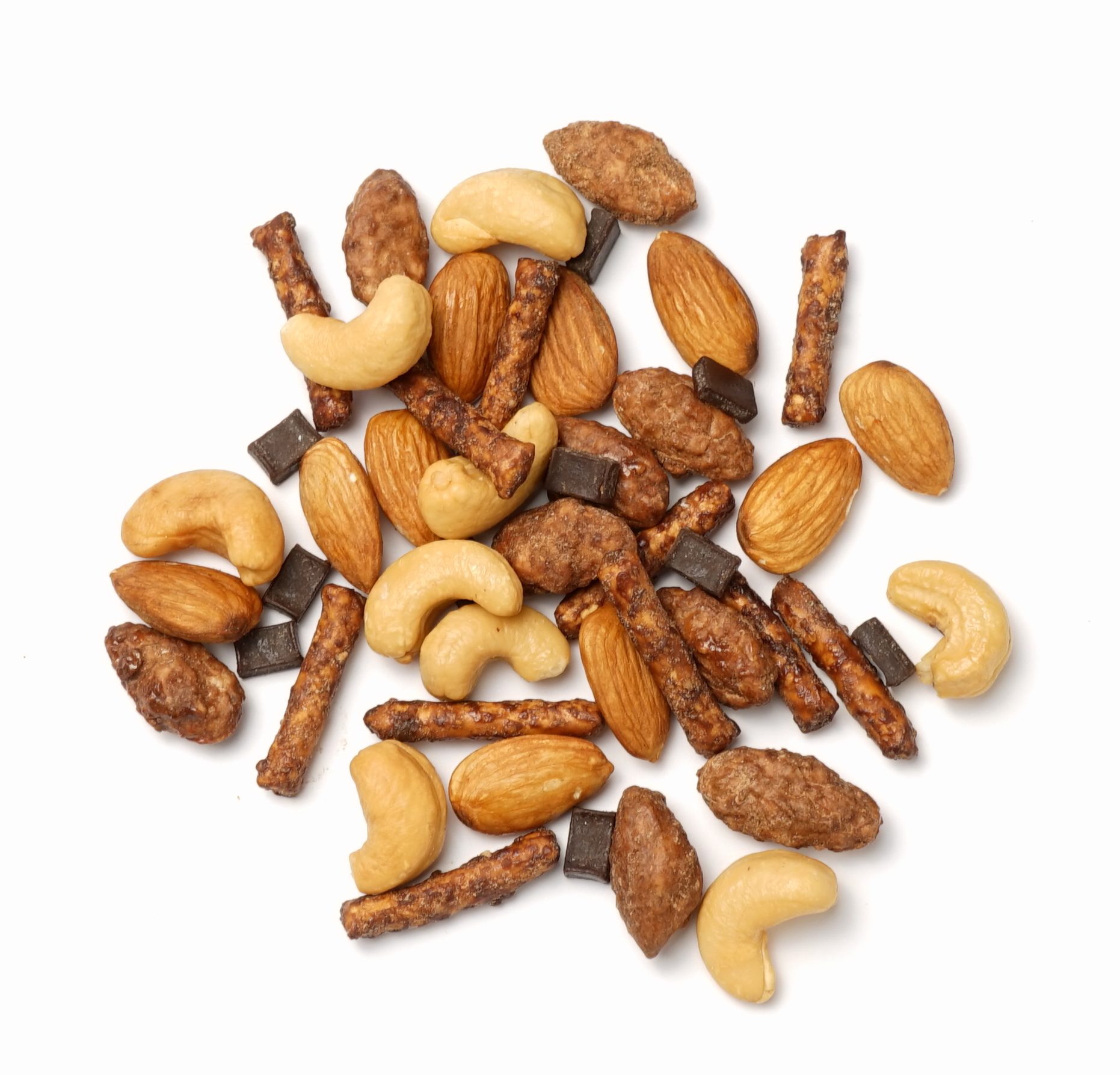 Hot Cocoa Hugge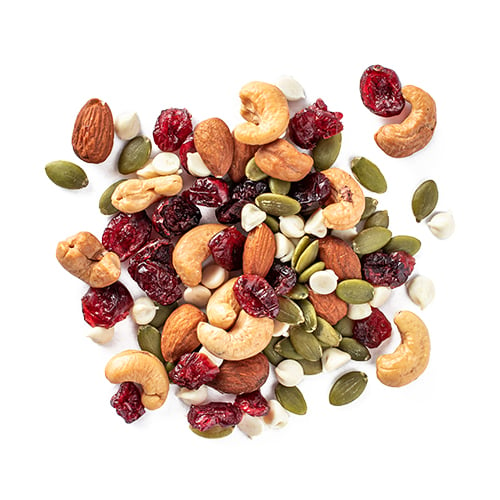 Wholesome Yogi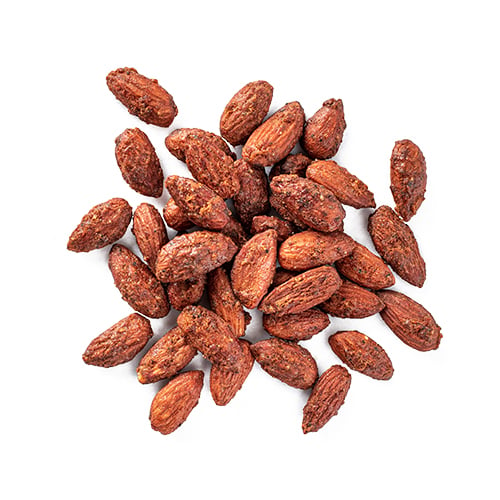 Wooster Sure Almonds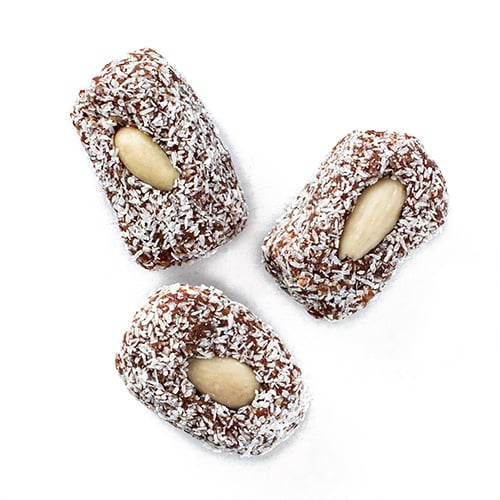 First Date Bites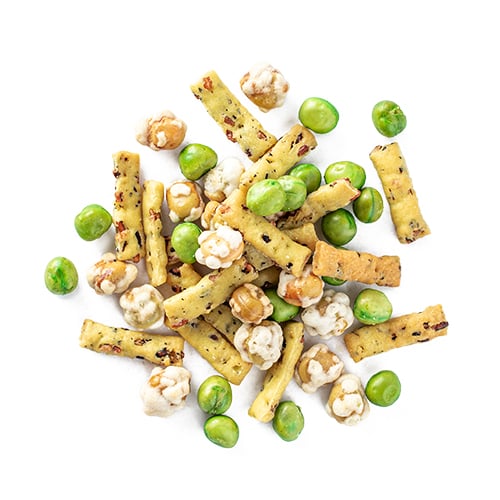 Wasabi Me
All Day Recess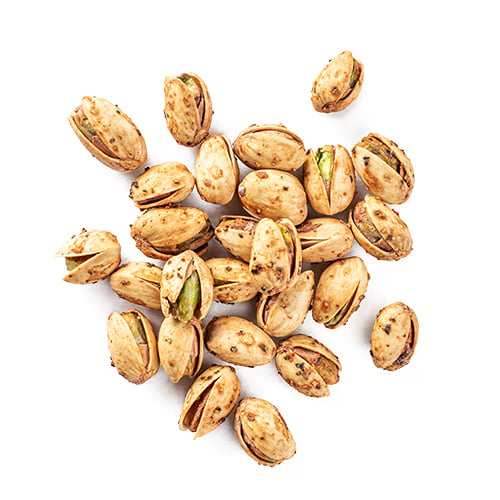 Cracked Pepper Pistachios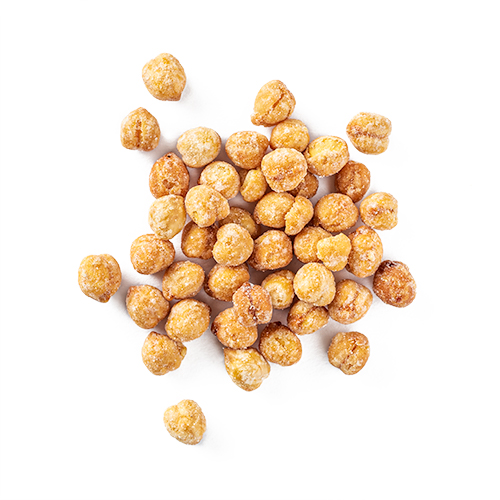 Honeybee Chicks
Protein Power-Up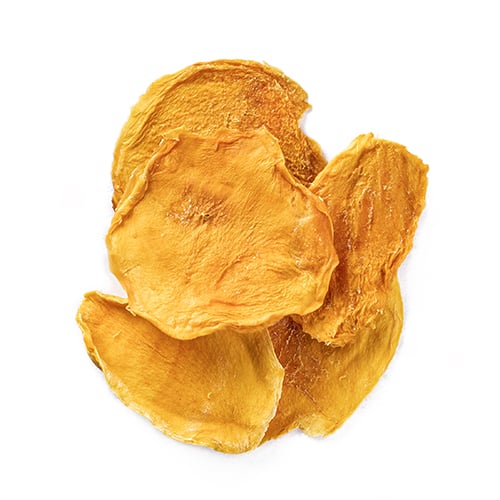 Sunshine Mango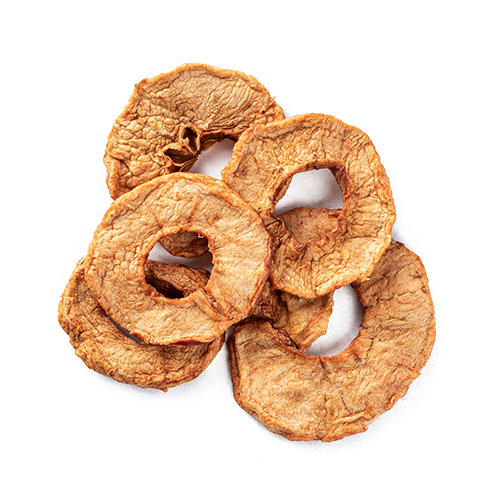 Orchard Apple Rings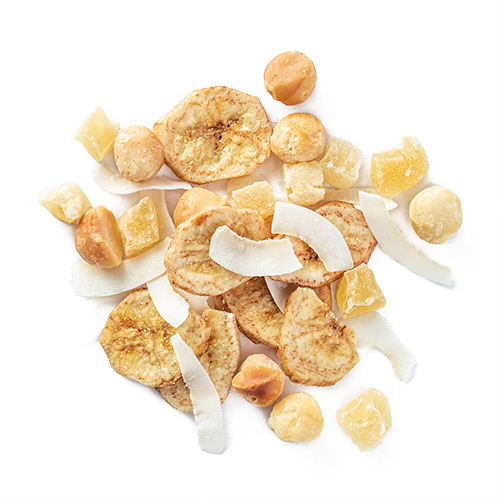 Aloha Kauai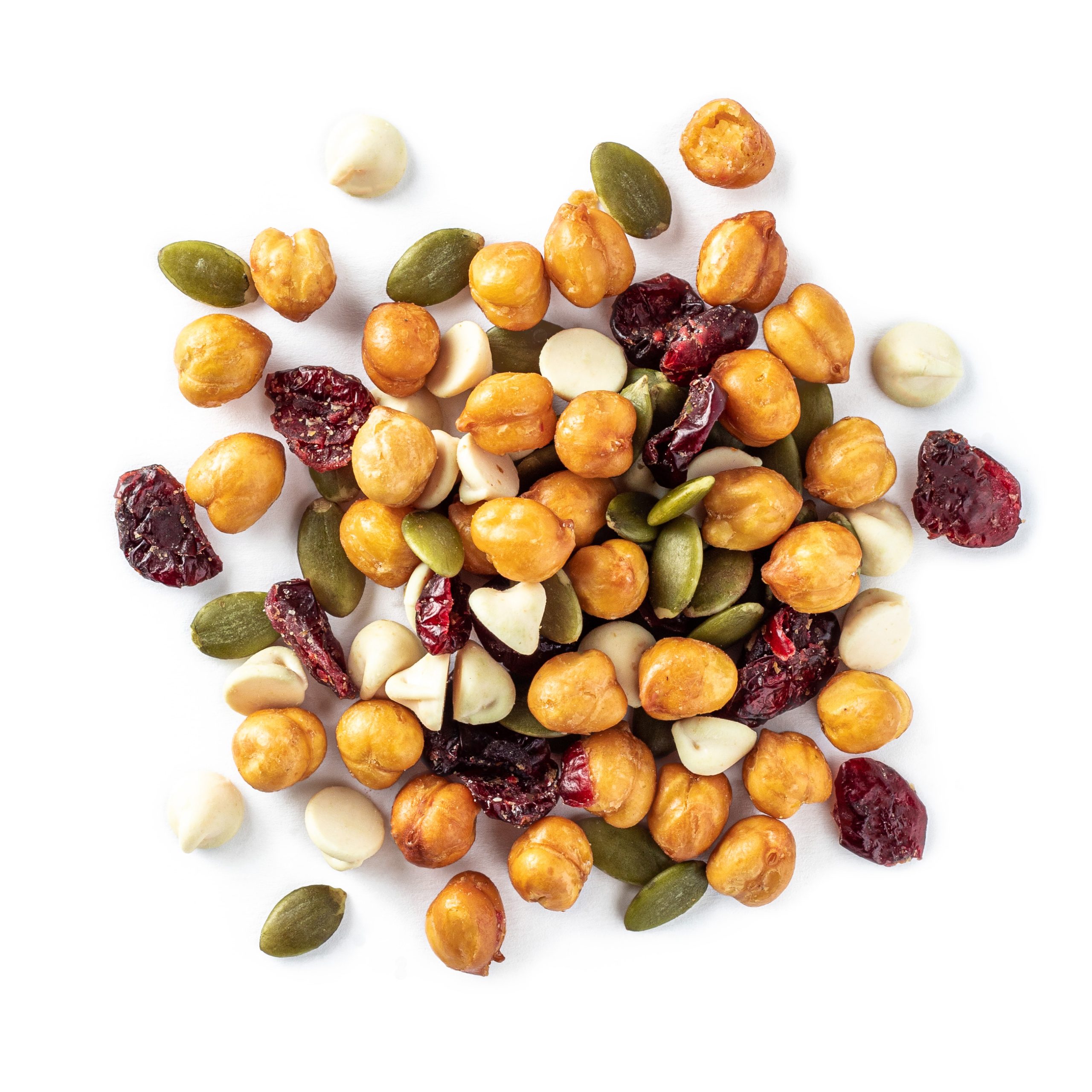 Nutless Yogi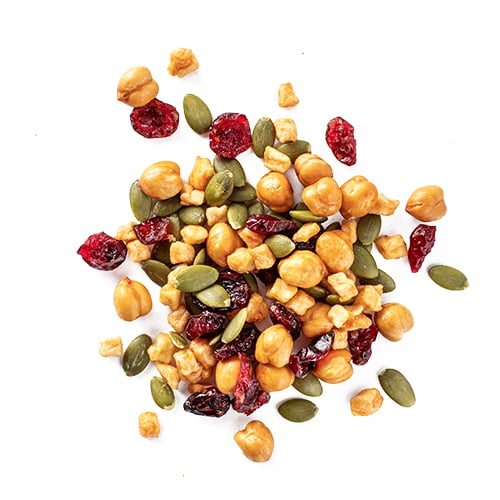 Nutless Wonder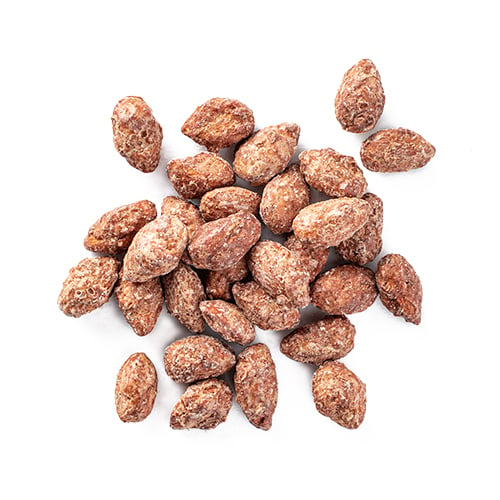 Maple Praline Almonds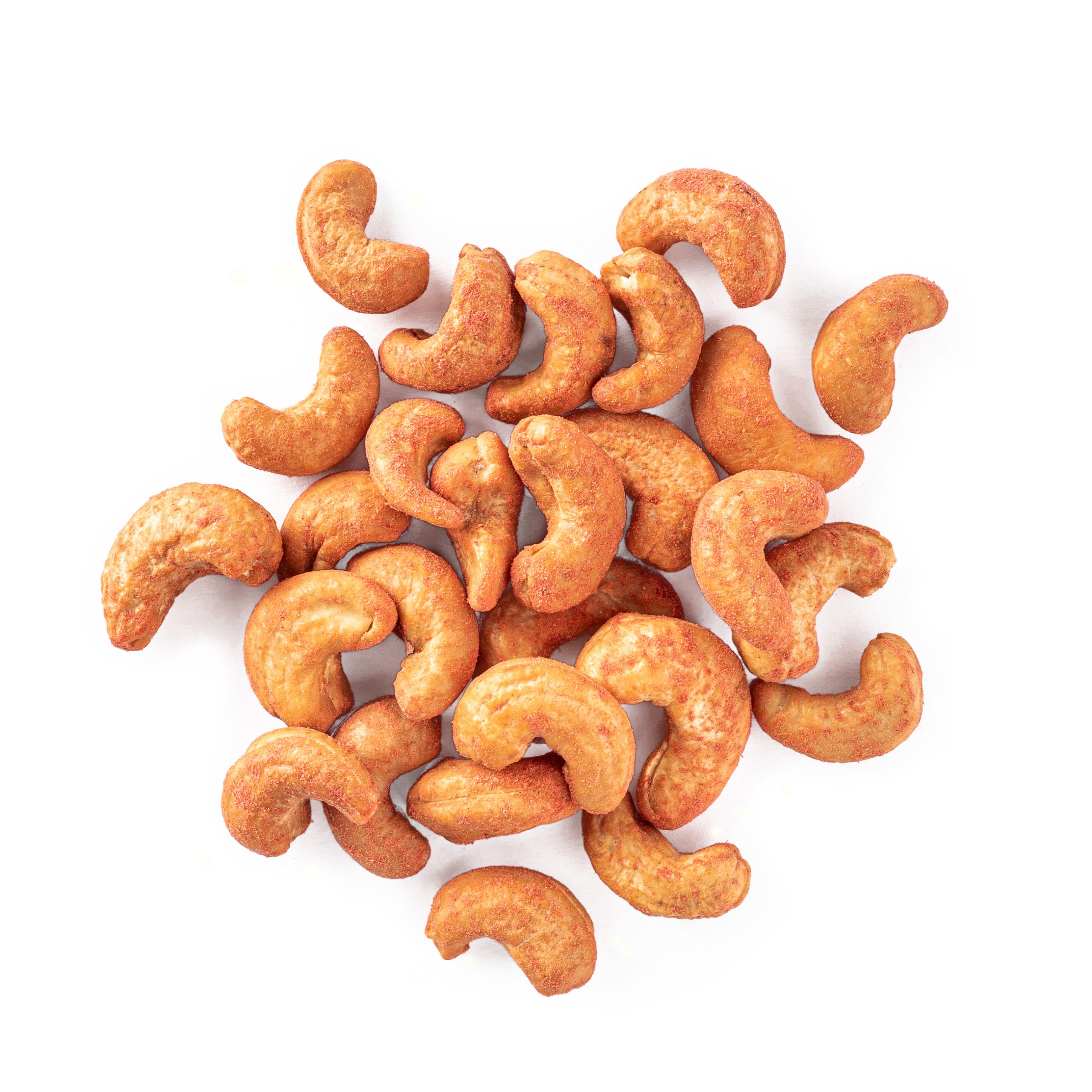 Natyo Nacho Cashews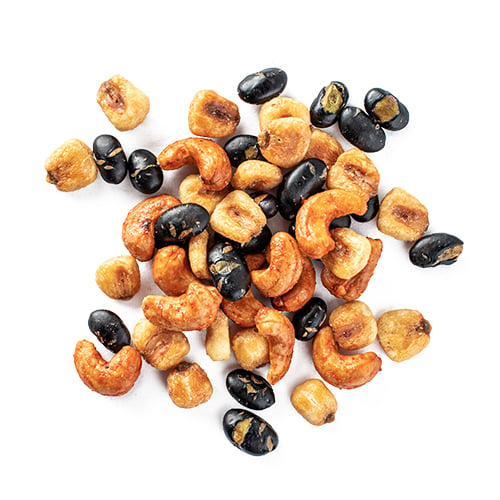 Mexican Remix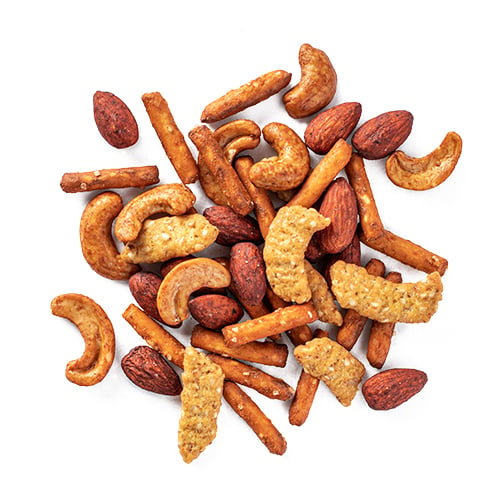 Hearty Tamari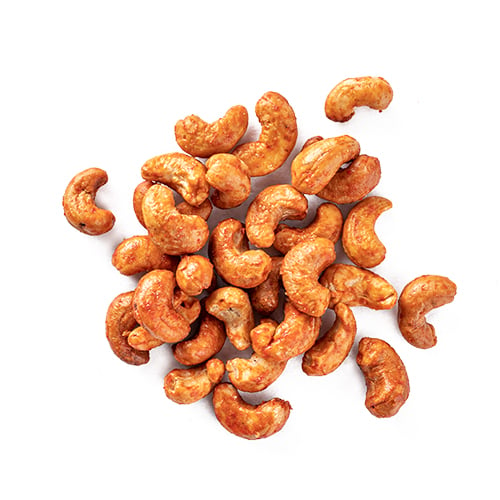 Sriracha Cashews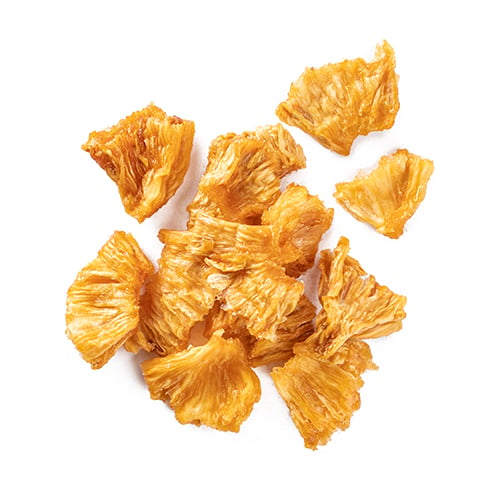 Maui Pineapple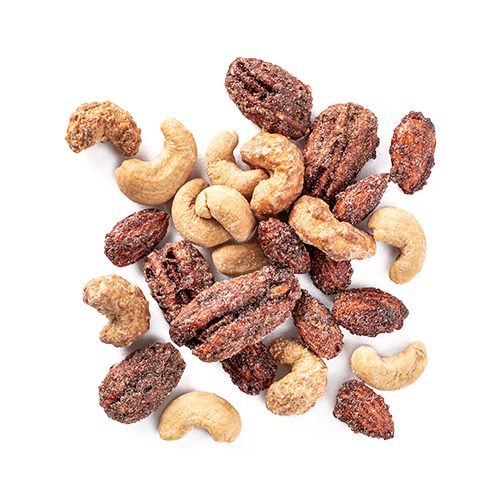 C'mon Cinnamon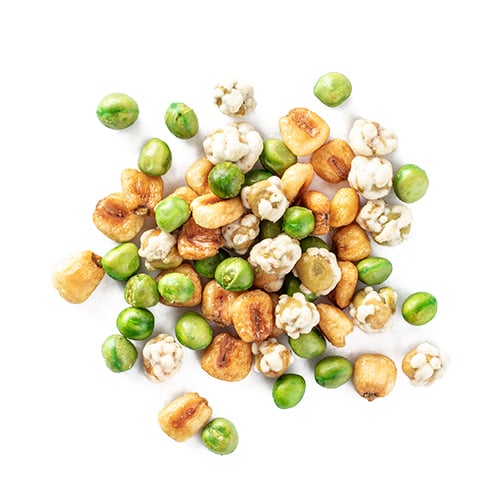 Weekend Crunch
Sweet Sriracha Crunch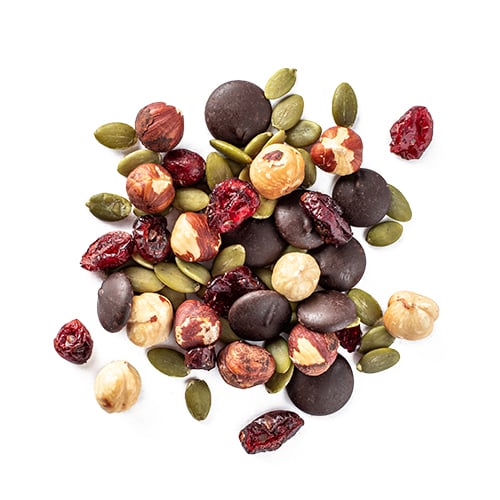 Oh Hazel