Choose >
Delivery >
Order >
Enjoy!
Your Snacks
Surprise me!

-

Surprise me!

-

Surprise me!

-

Surprise me!

-

Surprise me!

-
Box Size
5
Snacks
10
Snacks
20
Snacks
Your Order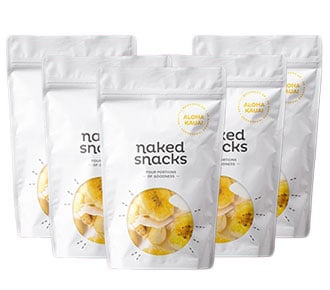 5 Snack Box
5 large 130g bags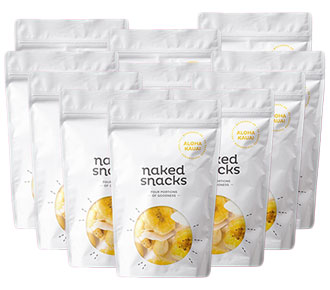 10 Snack Box
10 large 130g bags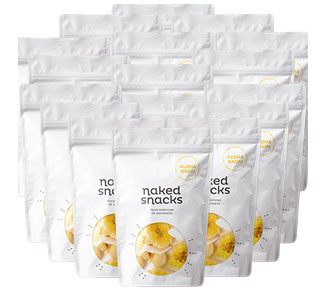 20 Snack Box
20 large 130g bags
Tax:
Included on all orders
Shipping:
Always free for 10 & 20
Delivery:
Every 2 weeks
Once a month
Every 2 months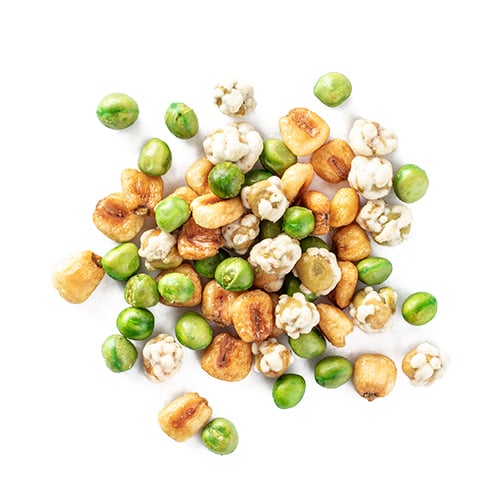 About this snack:
If you're looking for a tasty alternative to nutrient-free potato chips, then look no further. Weekend Crunch has been designed to give you the same crunch satisfaction, but with none of the nasties. This thirst inducing treat is high in protein, fibre, and contains nutrient levels to help you relax throughout the day. Perfect for when your favourite team is playing and there are bragging rights on the line. Go get 'em!
Ingredients:
Roasted peas (green peas, canola oil, salt), Sugars (wasabi peas (green peas, corn starch, rice flour, cane sugar, palm oil, sea salt, wasabi seasoning (mustard powder, yeast extract, corn starch, cane sugar, sea salt, maltodextrin, baking powder, white pepper powder)), Roasted corn nuts (corn, salt, corn oil)
Nutrition Facts
Valeur Nutritive

Per 28g. 130g in this bag

Weekend Crunch

Amount
% Daily Value
Teneur
% valeur quotidienne
Calories / Calories 130
Fats / Lipides 4.5 g
6 %
Saturated / satures 1.5 g
8 %
+ Trans / trans 0 g
Carbohydrate / Glucides 16 g
Fibre / Fibres 1 g
4 %
Sugars / Sucres 3 g
3 %
Protein / Proteines 6 g
Cholesterol / Cholesterol 0 mg
Sodium / Sodium 105 mg
5 %
Potassium 225 mg
5 %
Calcium / Calcium 20 mg
2 %
Iron / Fer 1.5 mg
8 %
Vitamin A / Vitamine A 0 mcg
0 %
Vitamin C / Vitamine C 0 mg
0 %