 Order Summary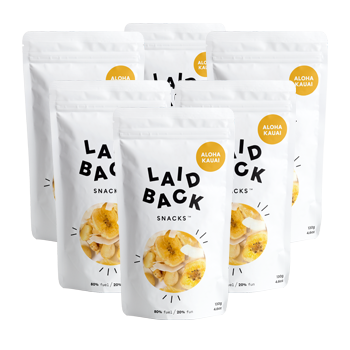 6 Snack Box
6 large 130g bags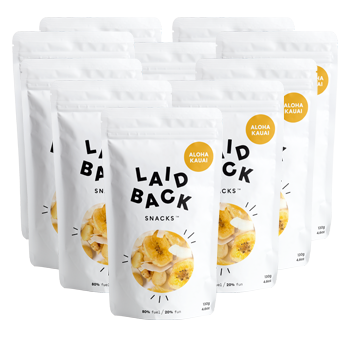 10 Snack Box
10 large 130g bags
20 Snack Box
20 large 130g bags
Tax:
Estimated at checkout
Shipping:
Always free for 10 & 20
Delivery:
Every 2 weeks
Once a month
Every 2 months

Back to Snacks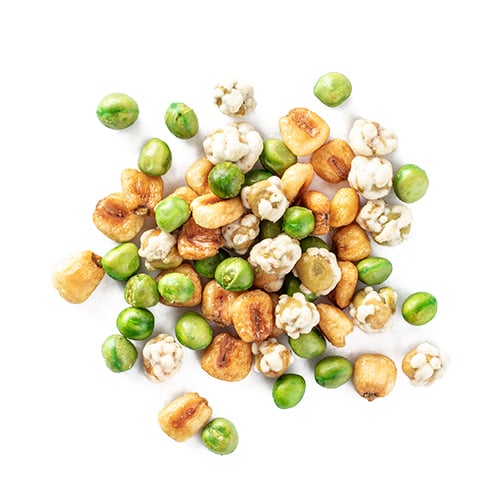 Weekend Crunch
If you're looking for a tasty alternative to nutrient-free potato chips, then look no further. Weekend Crunch has been designed to give you the same crunch satisfaction, but with none of the nasties. This thirst inducing treat is high in protein, fibre, and contains nutrient levels to help you relax throughout the day. Perfect for when your favourite team is playing and there are bragging rights on the line. Go get 'em!
Roasted peas (green peas, canola oil, salt), Sugars (wasabi peas (green peas, corn starch, rice flour, cane sugar, palm oil, sea salt, wasabi seasoning (mustard powder, yeast extract, corn starch, cane sugar, sea salt, baking powder, white pepper powder)), Roasted corn nuts (corn, salt, corn oil)
| | |
| --- | --- |
| Calories / Calories 130 | |
| Fats / Lipides 4.5 g | 6 % |
| Saturated / satures 1.5 g | 8 % |
| + Trans / trans 0 g | |
| Carbohydrate / Glucides 16 g | |
| Fibre / Fibres 1 g | 4 % |
| Sugars / Sucres 3 g | 3 % |
| Protein / Proteines 6 g | |
| Cholesterol / Cholesterol 0 mg | |
| Sodium / Sodium 105 mg | 5 % |
| Potassium 225 mg | 5 % |
| Calcium / Calcium 20 mg | 2 % |
| Iron / Fer 1.5 mg | 8 % |
| Vitamin A / Vitamine A 0 mcg | 0 % |
| Vitamin C / Vitamine C 0 mg | 0 % |
You also might like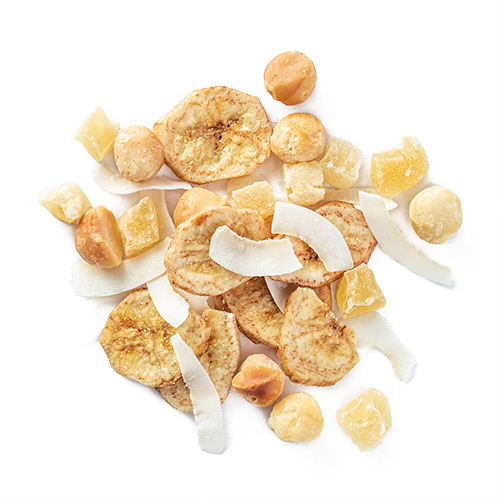 Aloha Kauai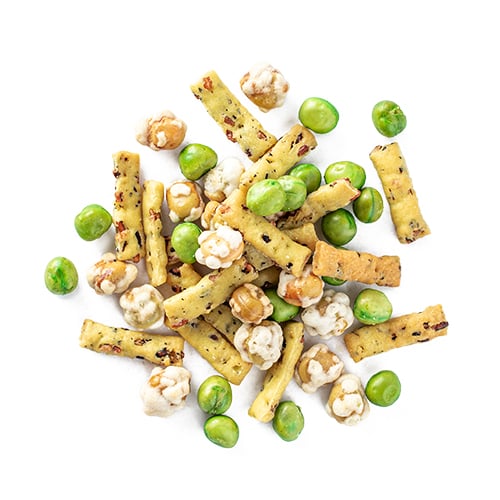 Wasabi Me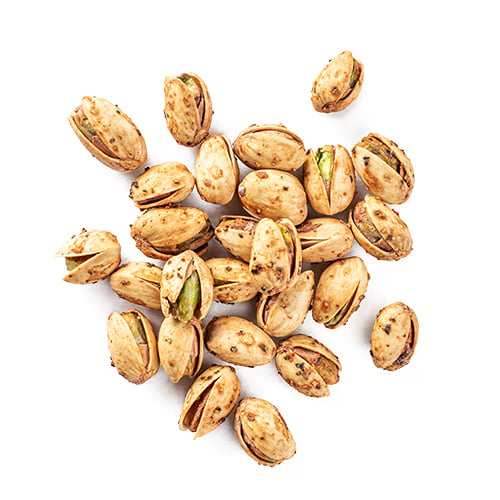 Cracked Pepper Pistachios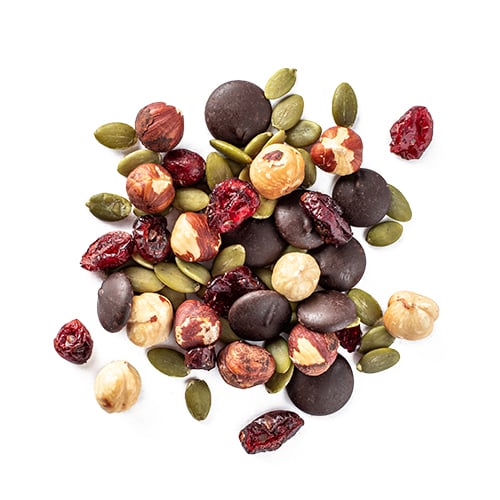 Oh Hazel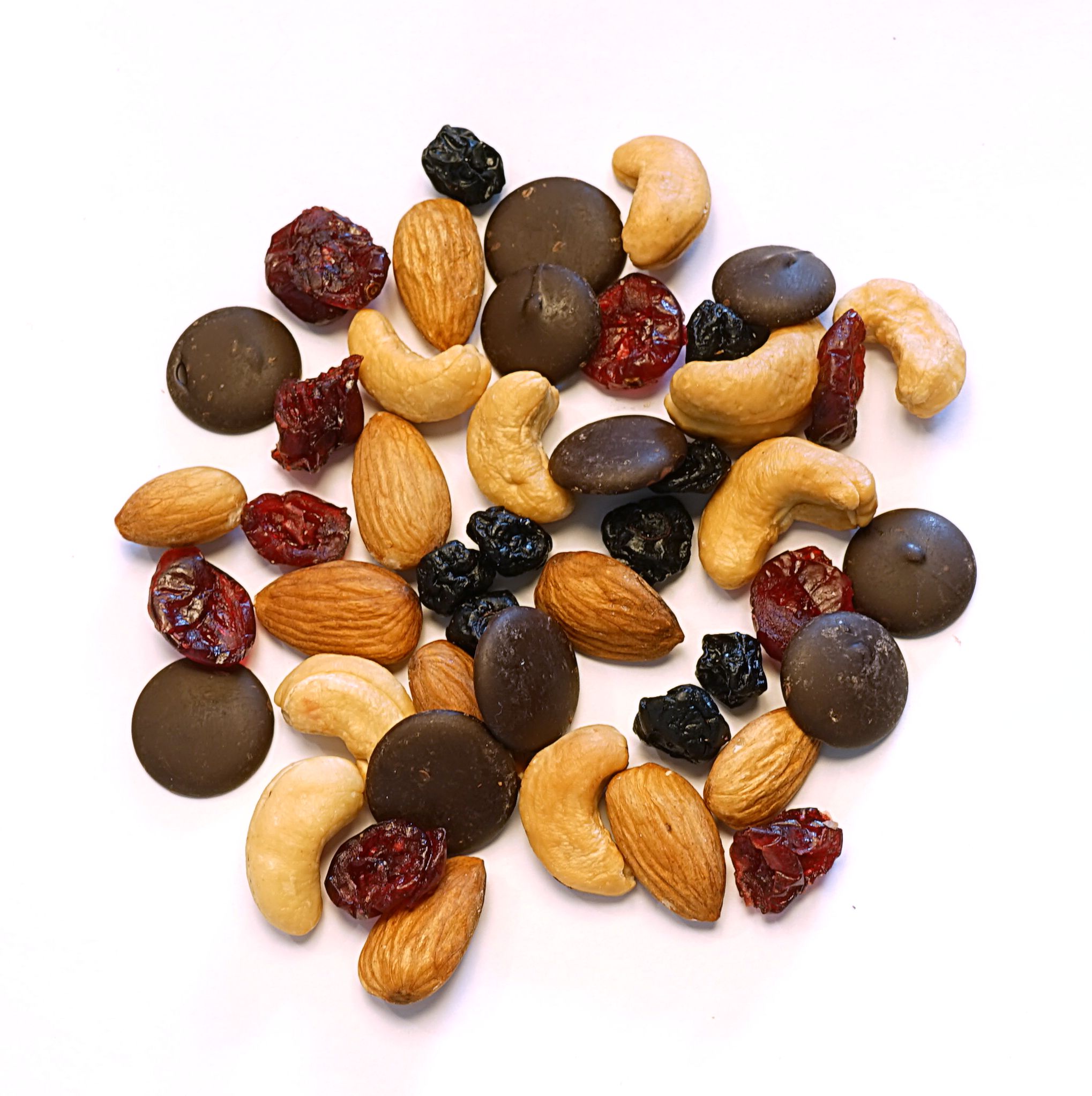 Tuscan Road Trip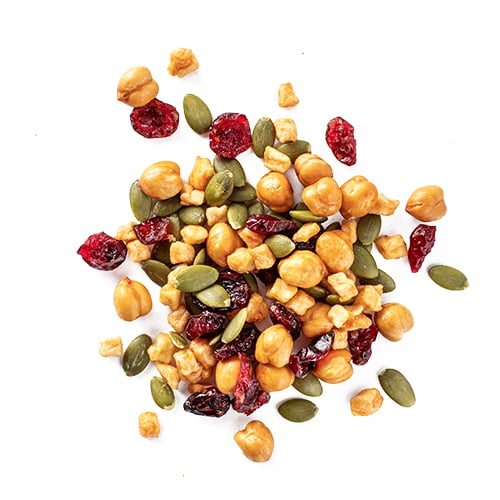 Nutless Wonder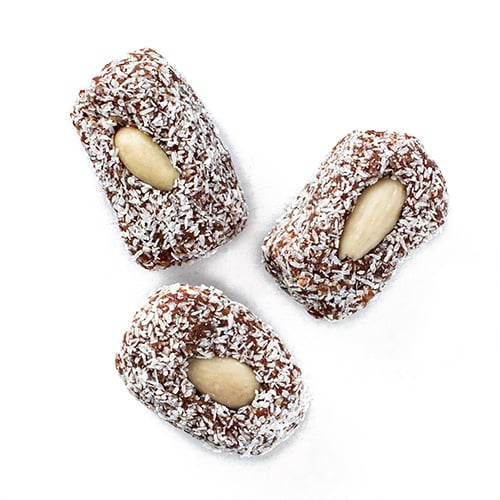 First Date Bites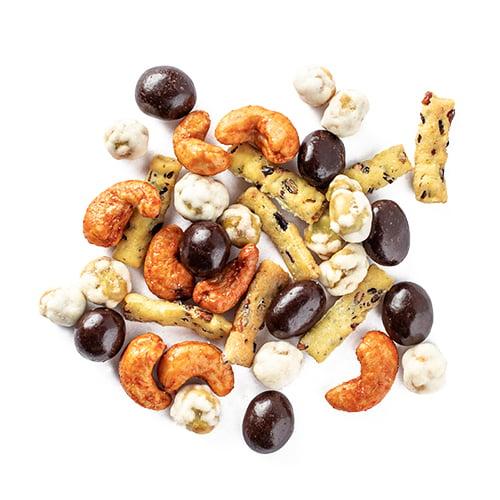 Spicy Joe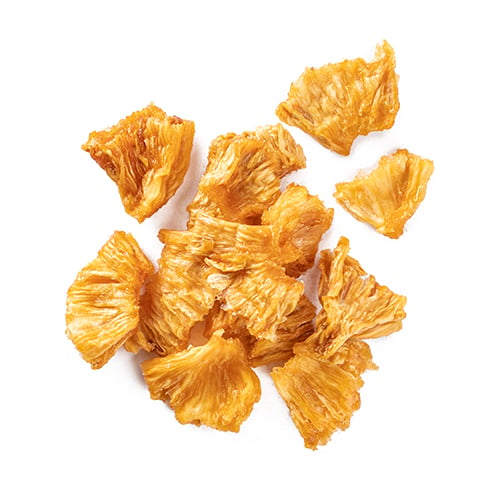 Maui Pineapple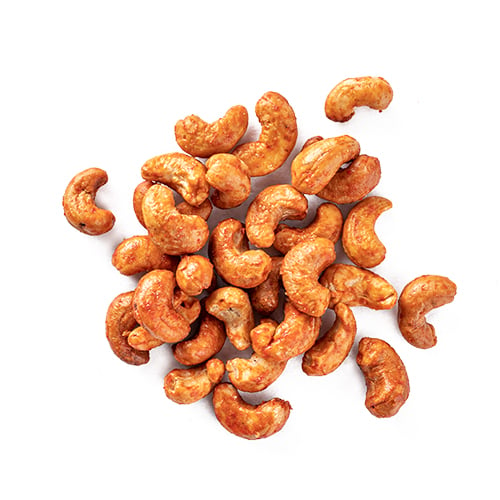 Sriracha Cashews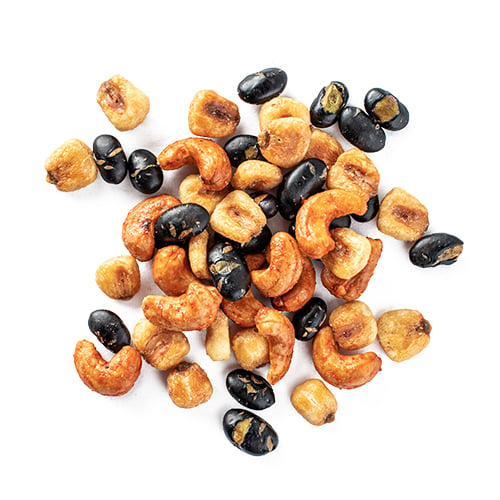 Mexican Remix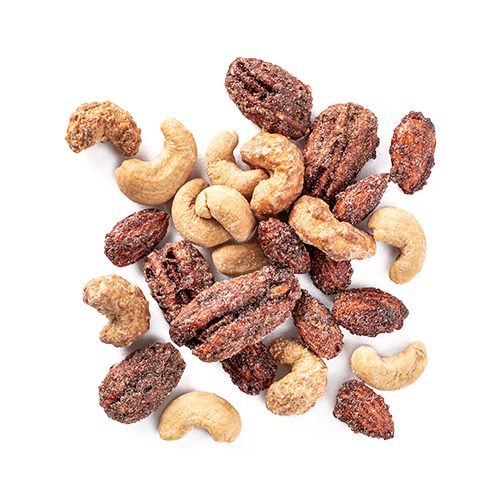 C'mon Cinnamon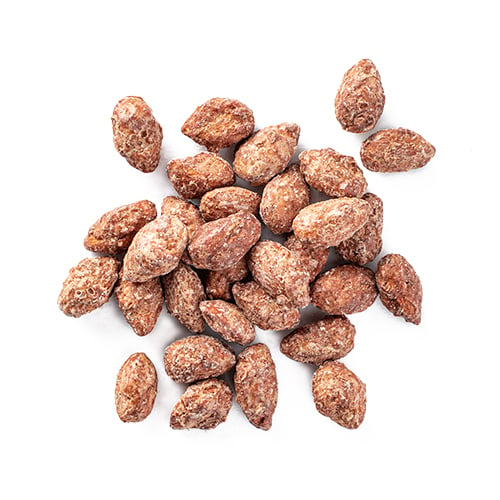 Maple Praline Almonds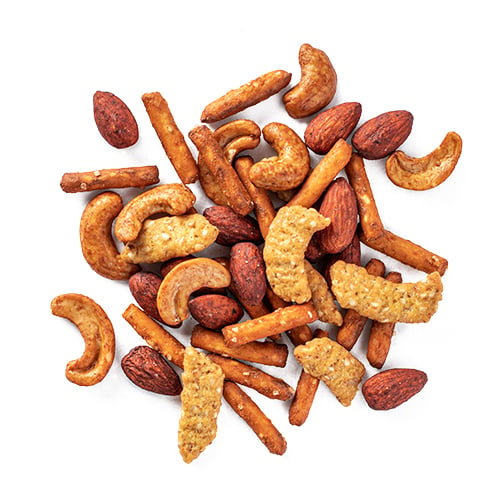 Hearty Tamari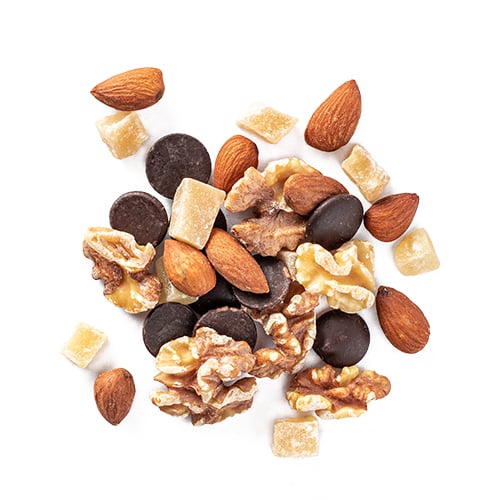 Ginger Staycation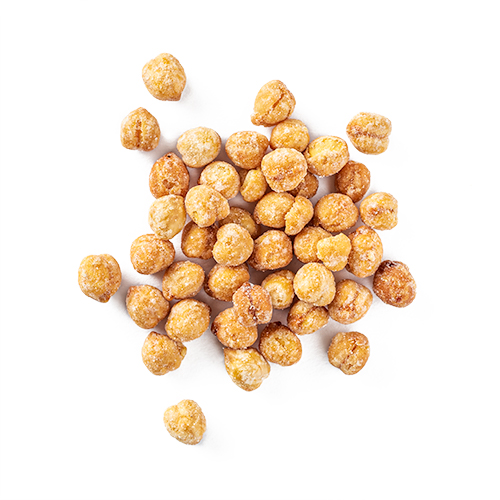 Honeybee Chicks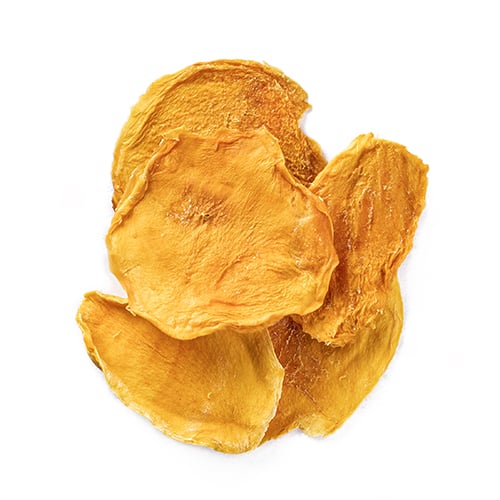 Sunshine Mango
Sweet Sriracha Crunch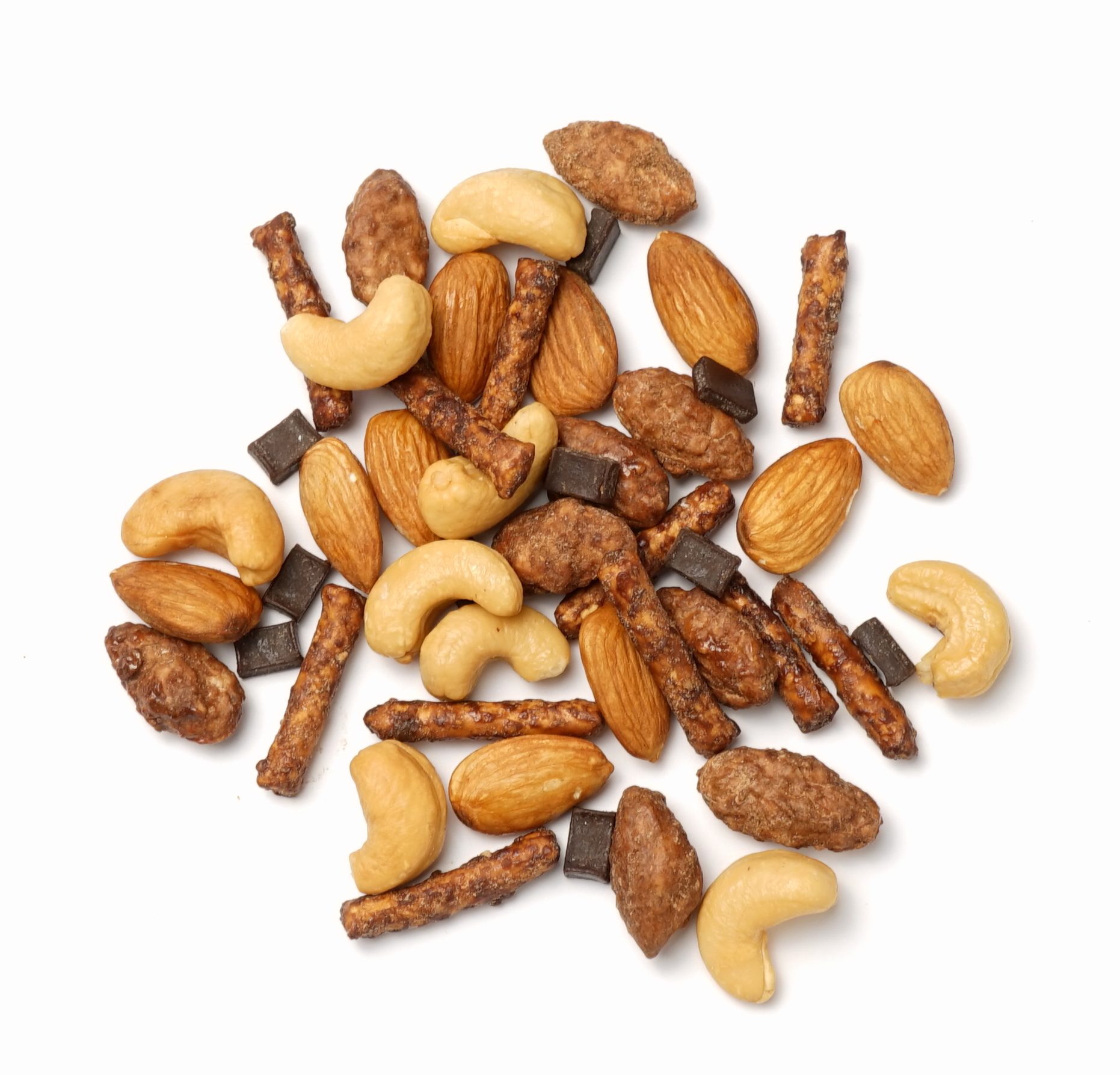 Hot Cocoa Hugge
Protein Power-Up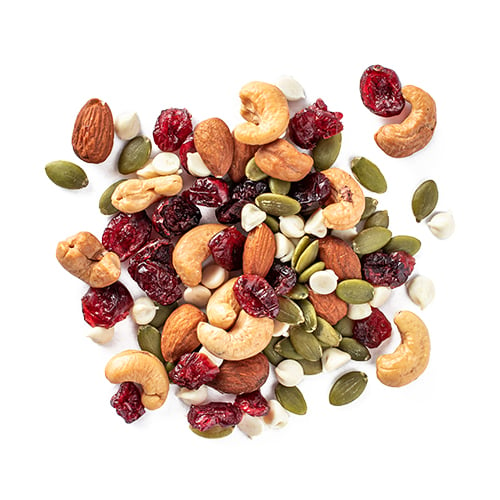 Wholesome Yogi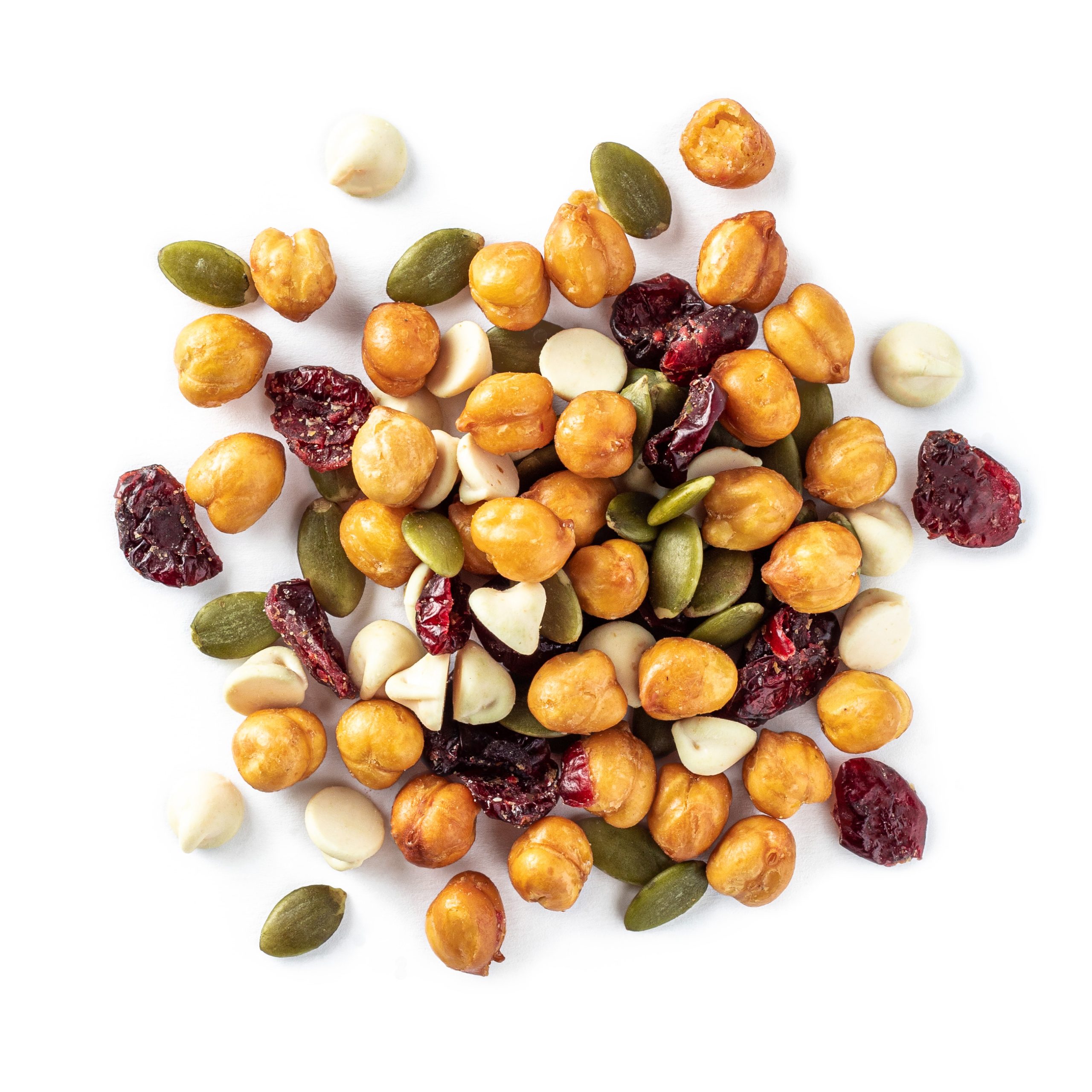 Nutless Yogi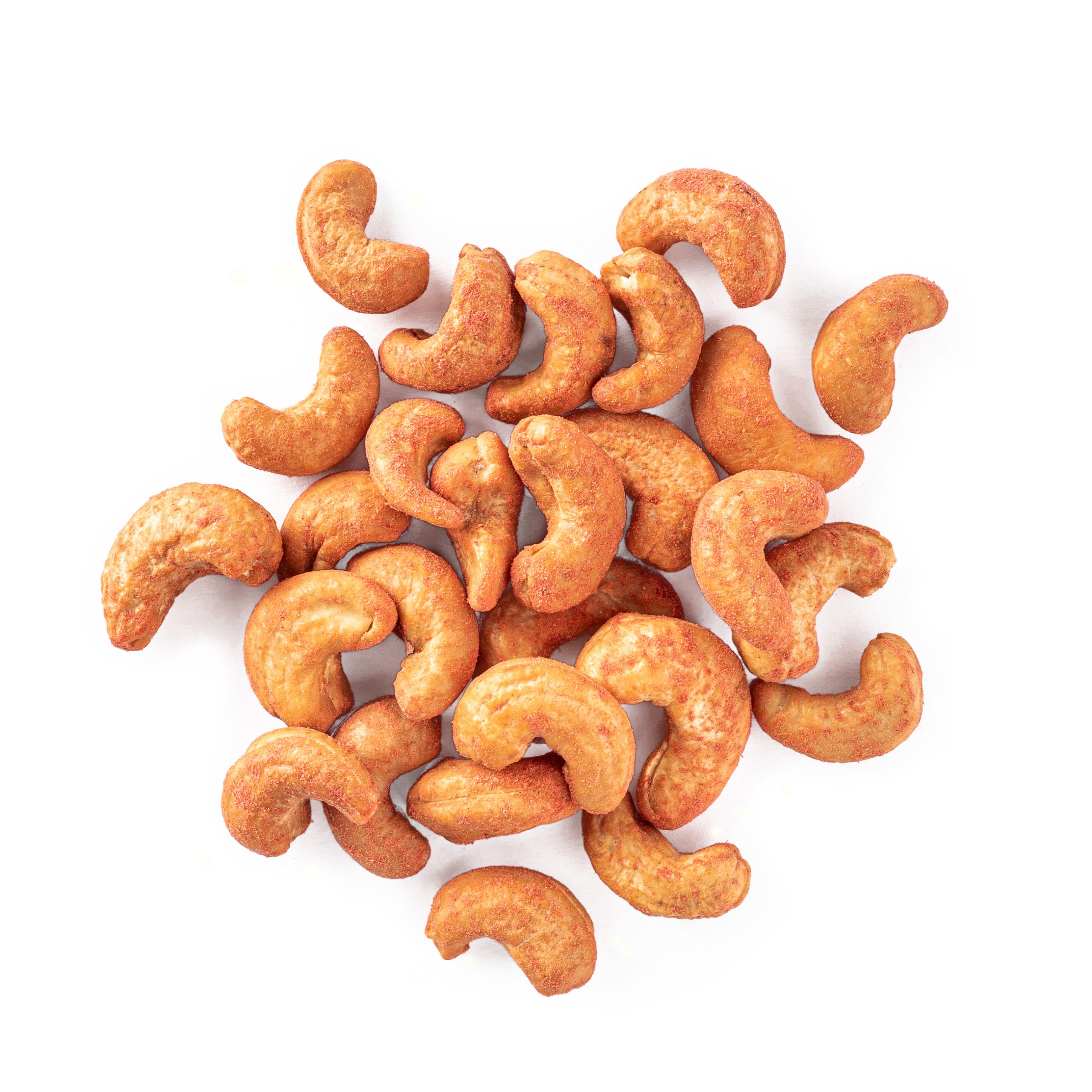 Natyo Nacho Cashews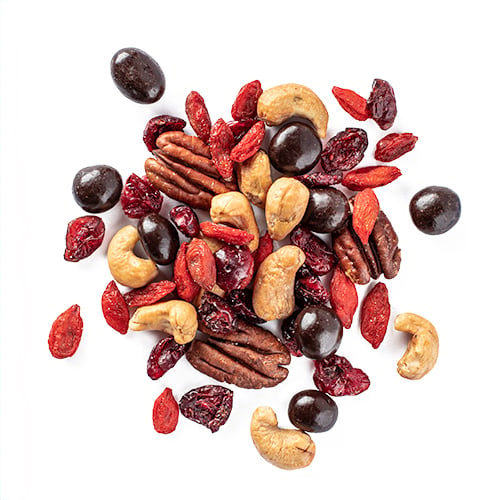 3pm Goji
All Day Recess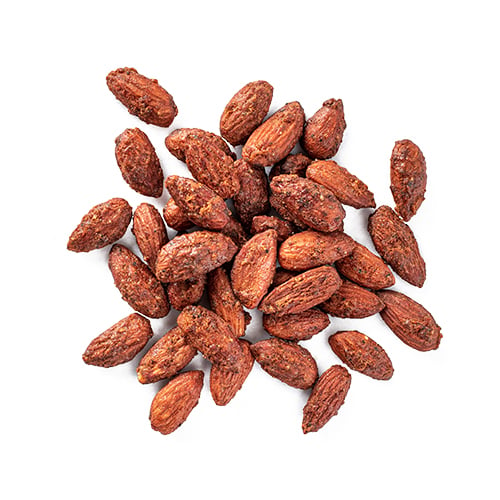 Wooster Sure Almonds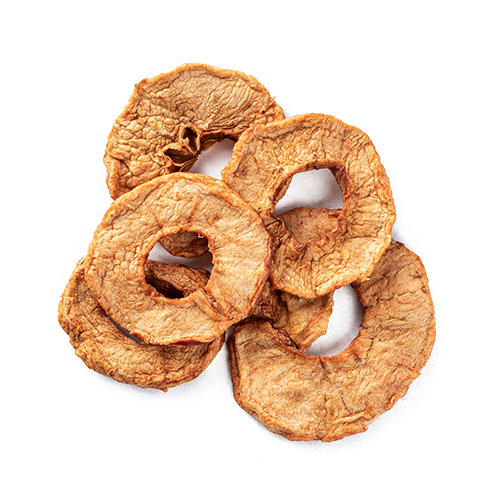 Orchard Apple Rings