 Order Summary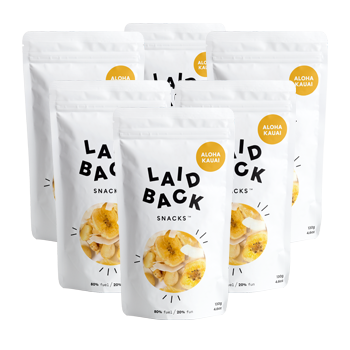 6 Snack Box
6 large 130g bags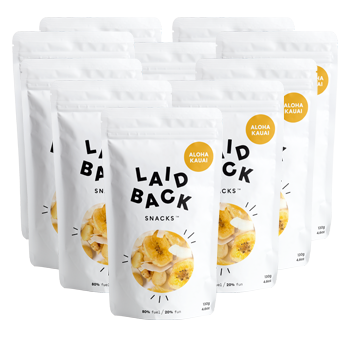 10 Snack Box
10 large 130g bags
20 Snack Box
20 large 130g bags
Tax:
Estimated at checkout
Shipping:
Always free for 10 & 20
Delivery:
Every 2 weeks
Once a month
Every 2 months

Back to Snacks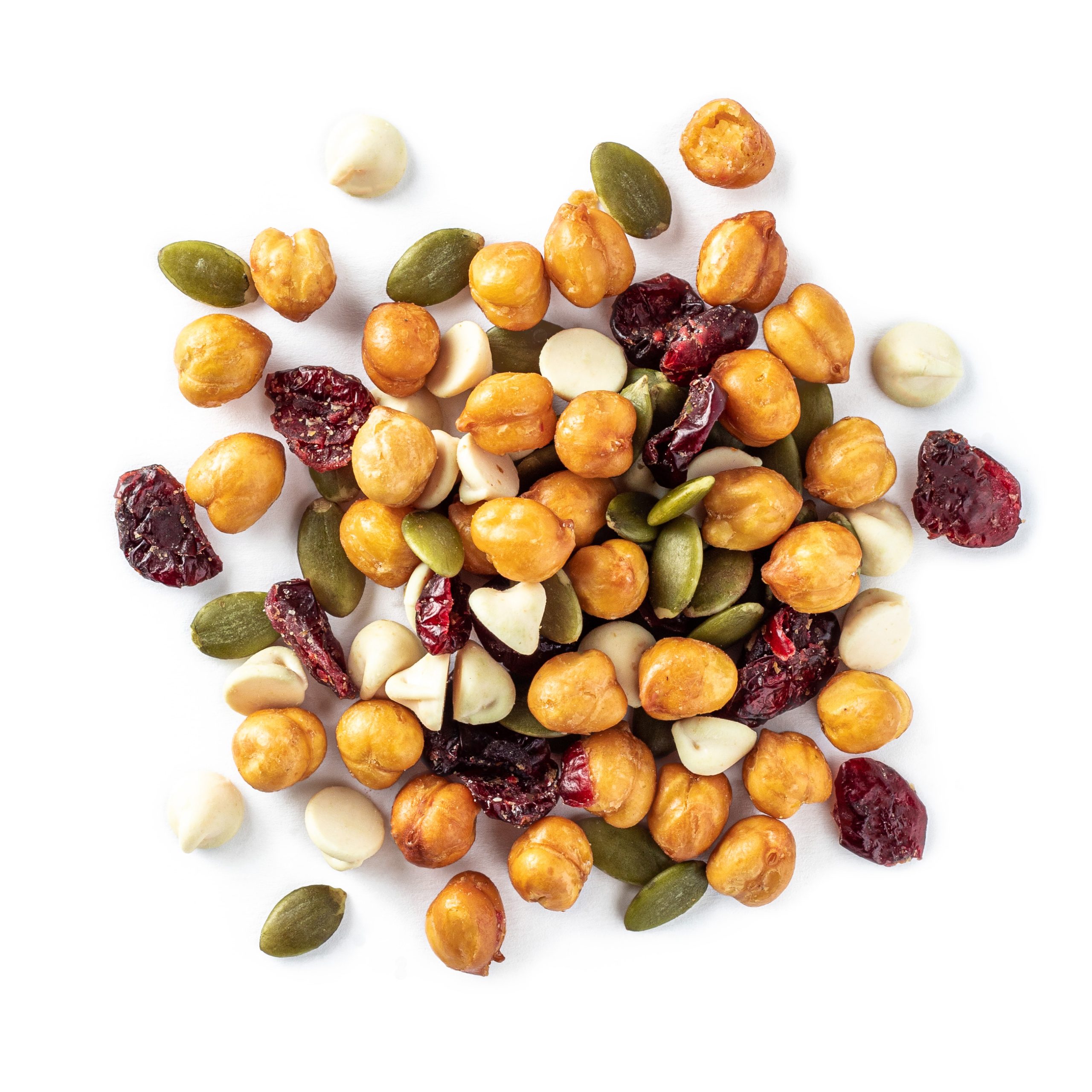 Nutless Yogi
Darcy's kids, Oliver and William, love Wholesome Yogi. The little rascals go to a school where nuts aren't allowed, so that means no Wholesome Yogi in their lunch boxes. 🙁 Darcy asked us to create a version that's school-friendly and stays close to the original recipe. Challenge accepted! Nutless Yogi features crunchy chickpeas instead of nuts... and that's about the only change we made. Big moves, we know.
Sugars (dried cranberries (cranberries, cane sugar, sunflower oil), yogurt chips (sugar, palm kernel oil, whey powder, powdered whey protein concentrate, Greek style yogurt powder (milk protein concentrate, skim milk powder, lactic acid, citric acid, bacterial culture), soya lecithin, sorbitan, tristearate, citric acid, natural flavour )), roasted chickpeas, pumpkin seeds
| | |
| --- | --- |
| Calories / Calories 230 | |
| Fats / Lipides 13 g | 17 % |
| Saturated / satures 3 g | 15 % |
| + Trans / trans 0 g | |
| Carbohydrate / Glucides 23 g | |
| Fibre / Fibres 3 g | 11 % |
| Sugars / Sucres 16 g | 16 % |
| Protein / Proteines 5 g | |
| Cholesterol / Cholesterol 0 g | |
| Sodium / Sodium 5 | 0 % |
| Potassium 75 mg | 2 % |
| Calcium / Calcium 30 mg | 2 % |
| Iron / Fer 1.25 mg | 7 % |
| Vitamin A / Vitamine A 0 | |
| Vitamin C / Vitamine C 0 | |
You also might like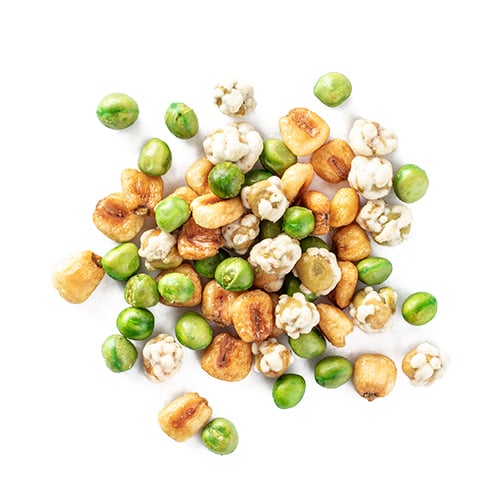 Weekend Crunch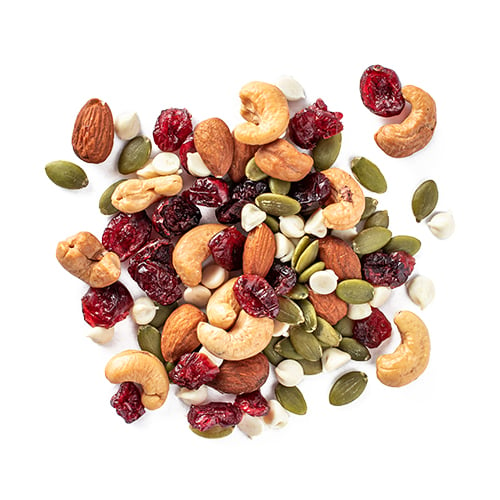 Wholesome Yogi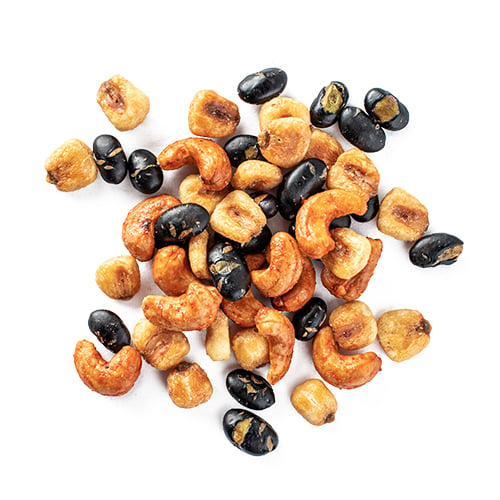 Mexican Remix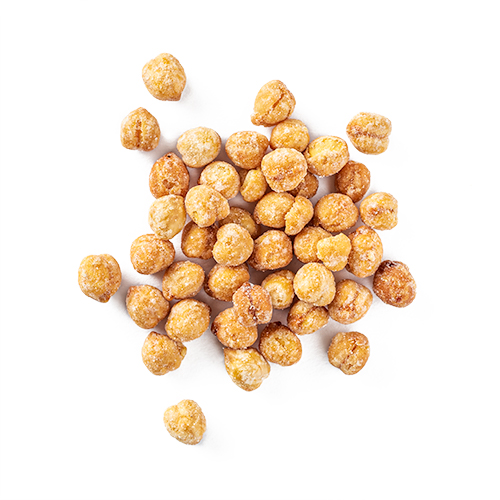 Honeybee Chicks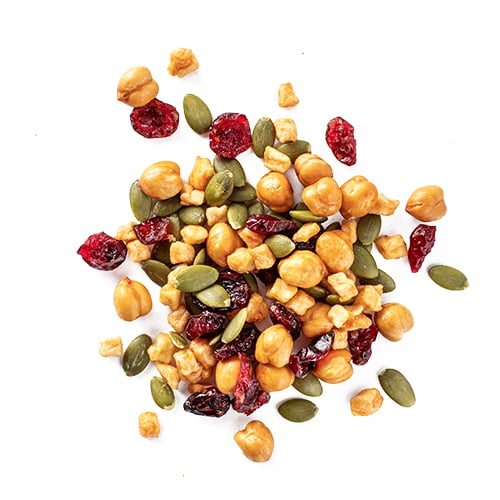 Nutless Wonder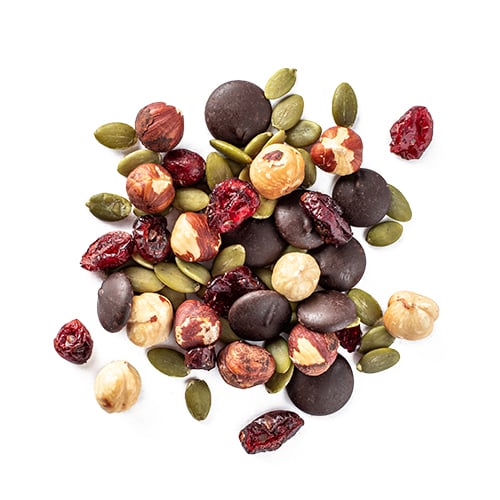 Oh Hazel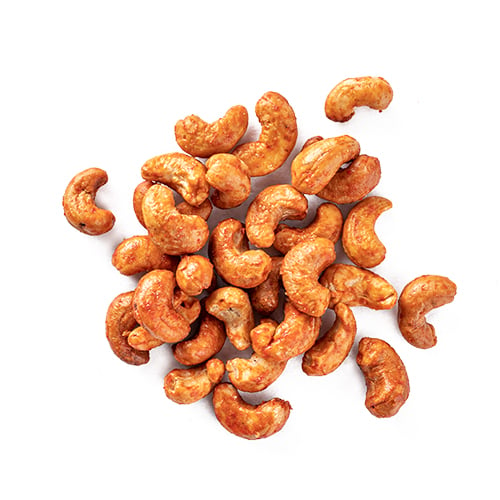 Sriracha Cashews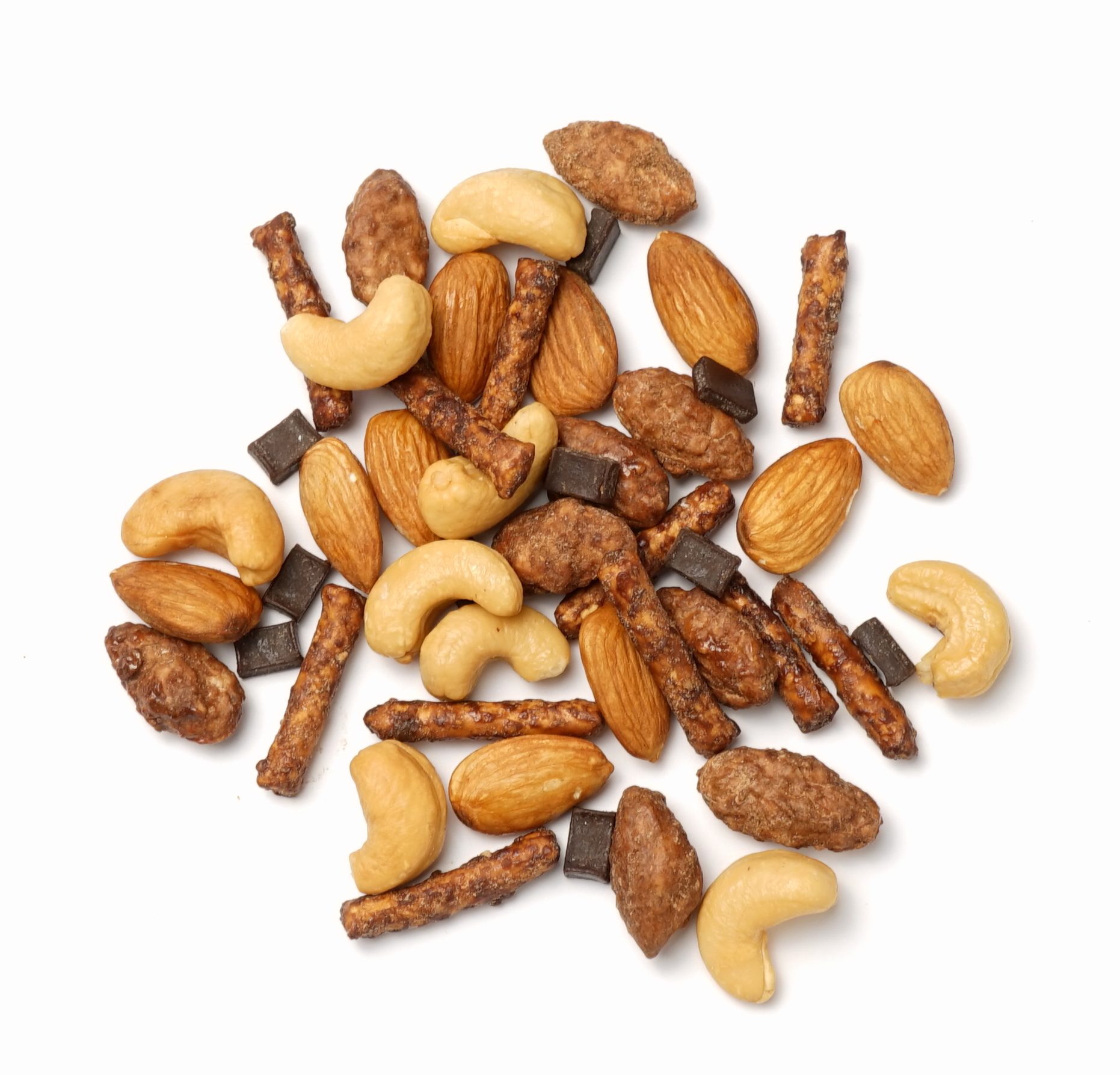 Hot Cocoa Hugge
All Day Recess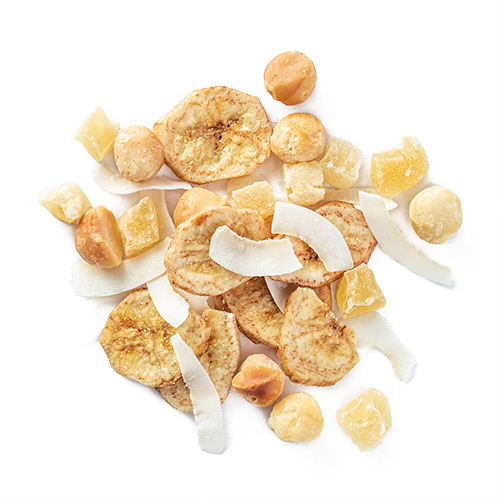 Aloha Kauai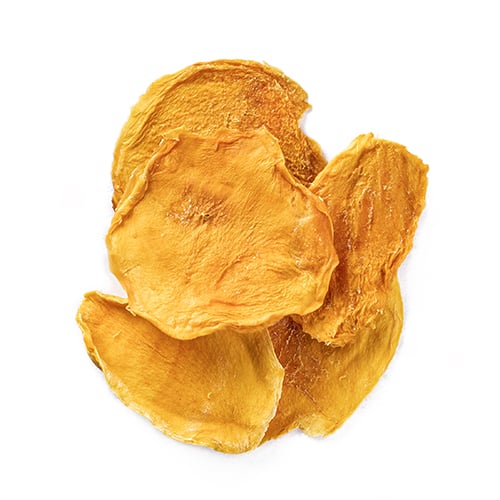 Sunshine Mango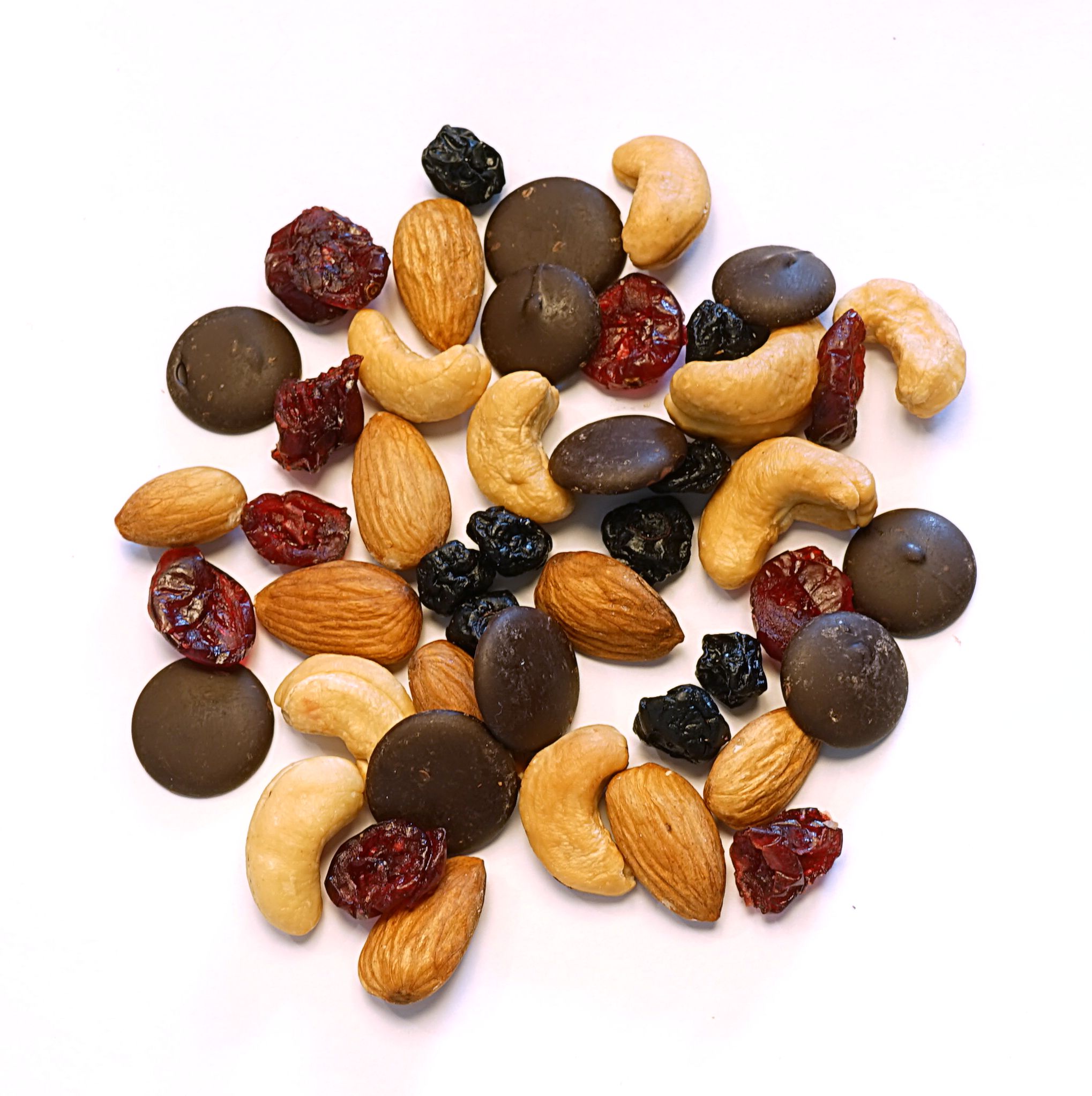 Tuscan Road Trip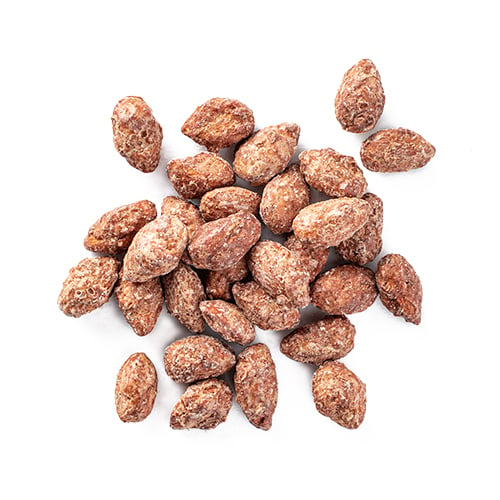 Maple Praline Almonds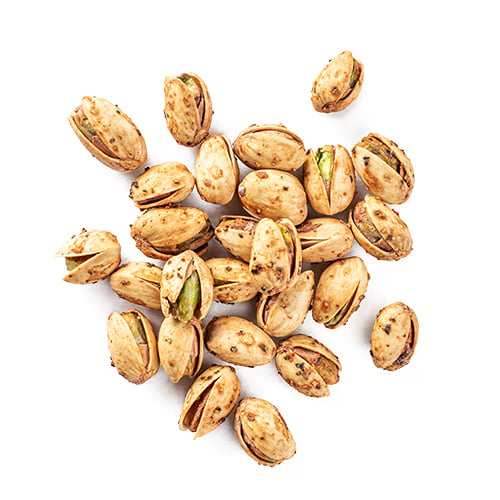 Cracked Pepper Pistachios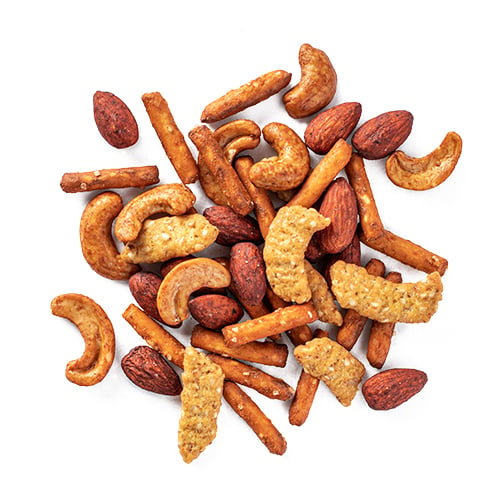 Hearty Tamari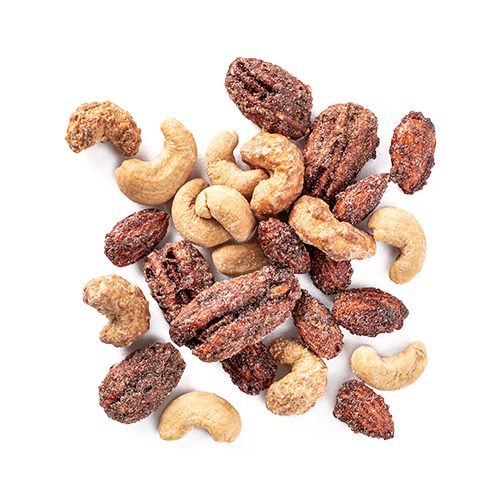 C'mon Cinnamon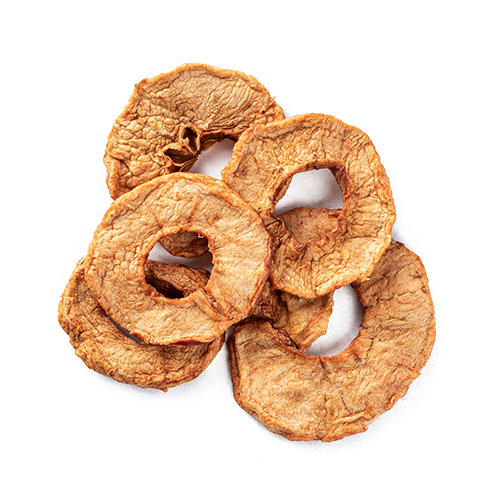 Orchard Apple Rings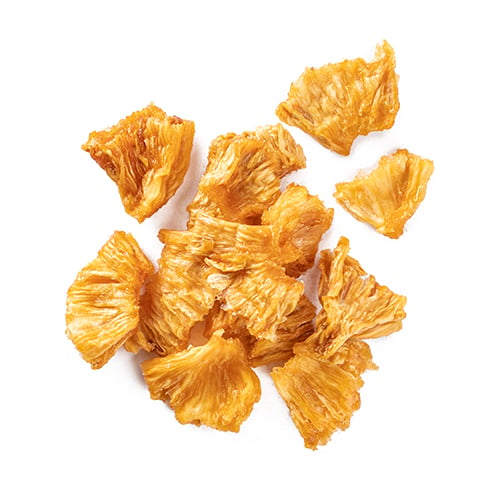 Maui Pineapple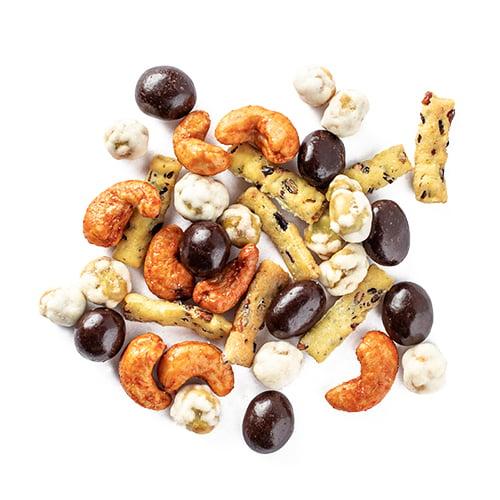 Spicy Joe
Sweet Sriracha Crunch
Protein Power-Up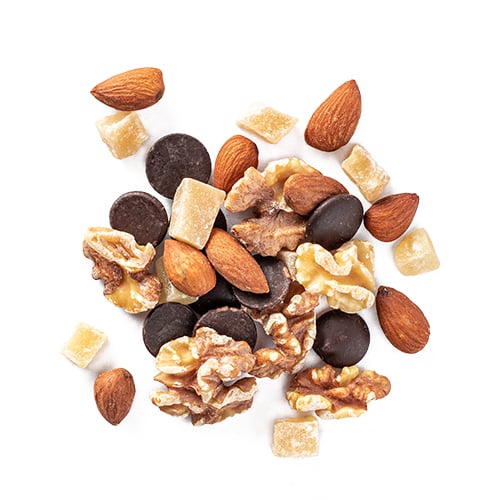 Ginger Staycation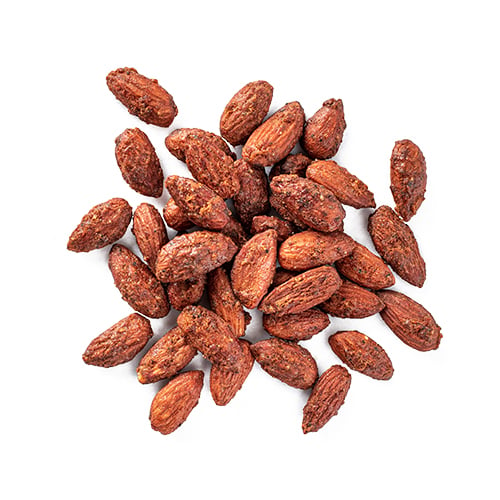 Wooster Sure Almonds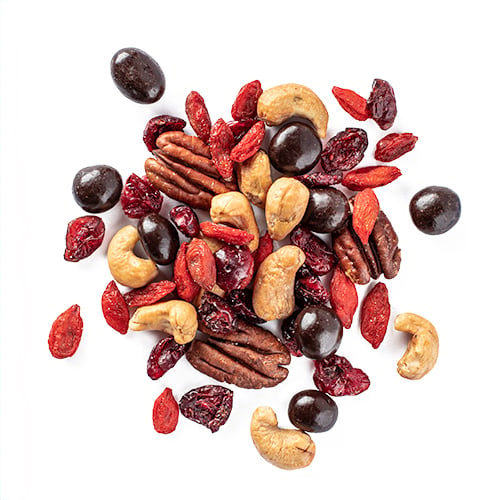 3pm Goji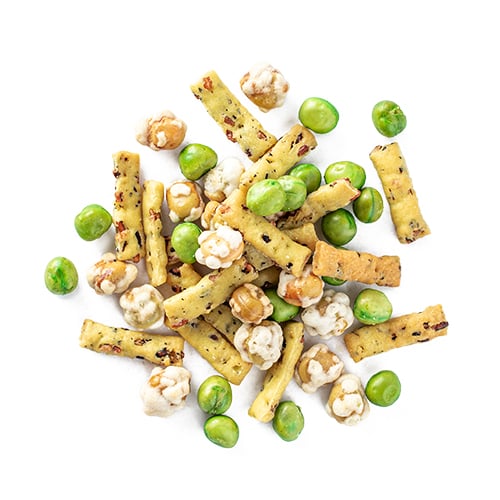 Wasabi Me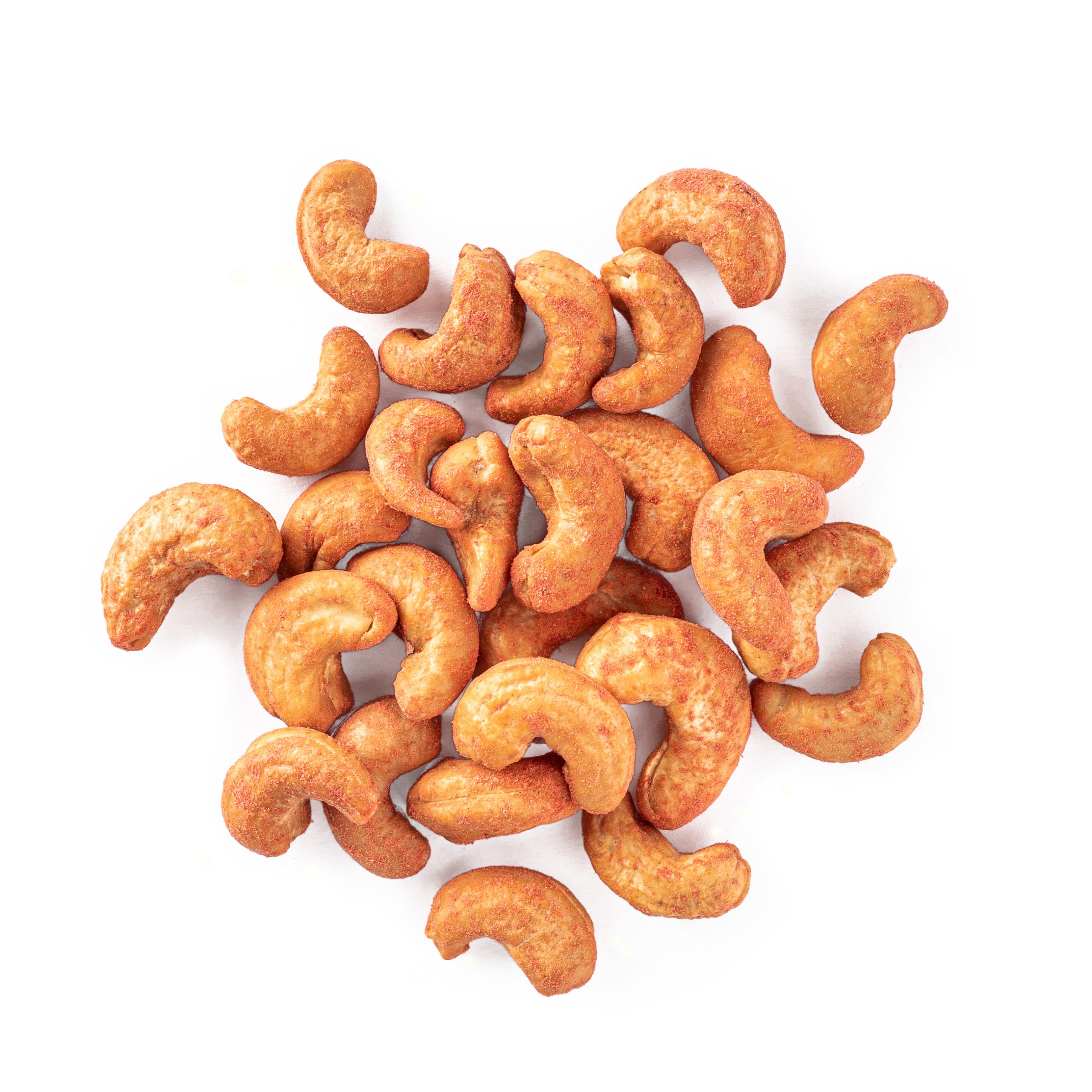 Natyo Nacho Cashews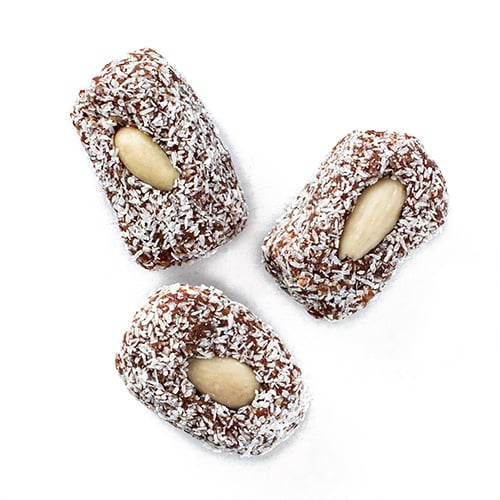 First Date Bites